Oprah Magazine Complaints & Reviews
Sort by: Date | Popularity
I did not order any Oprah Magazine yet received a bill in the mail stating payment overdue, pay immediately. My husband said that it was just a ploy to get hooked into paying and receiving to boost their sales n that if I were to just ignore it that they wouldn't send magazines and that it would be done deal. But then today I received a magazine n I don't have or want any subscriptions. I just couldn't believe that Oprah would let such deceptive conduct happen. I want this to stop not just for us but all others that this is apparently happening to.
Hi I ordered Oprah magazine and cat service has always been crap first they denied recording my subscription I'm their bloody system and me struggling to prove that my credit card was billed then I didn't receive any issues then I cancelled my order and they don't want to refund me. I email them and they never reply they r the worst customer experience ever a bunch of liars and thieves. Acc number: 1037974154
I ordered O Magazine on 1/18/11 online and was immediately asked for payment. I paid it, but did not receive a magazine until 3/12/11. After looking through it, I realized that I wasn't interested in receiving any further issues. When I tried to cancel, I was offered two additional issues or subscritions to two other Hearst magazines. When I declined all offers I was told that my subscription was uncancellable and did not qualify for a refund.What else can I do to cancel this subscription and get my money back?
I went on line to get a free Kentucky fried chicken dinner for my 95 year old mother in law and her 85 year old sister which they told me about. We never got the dinner because they had said they ran out. I bought them another dinner and filled out a paper for a rain check for them. We only got the rain check for one person only during a time frame I was not available. I do not have the time to read the magazine and did not want it. I do not know how I got the magazine to begin with. I received one copy and would like to pay for the only one I received not for a subscription I would never...
Got a mailing from these guys telling me that my subscription to the "Oprah at Home" magazine would be automatically renewed and charged to my credit card they have on file. I don't have a subscription with them and never received an Oprah in Home magazine. There is no customer number on the mailing. I contacted the Oprah at home magazine over the Internet and they couldn't locate my profile. I am worried that they will misuse my credit card through some trick.
I got a letter in the mail from the "Hearst Corporation Invoicing Bureau" that says "PAYMENT DUE" and "INVOICE." The body of the text says: ===== When you entered into an agreement to be billed later, we believed you would send your renewal payment upon receipt of your invoice. Now as your subscription is coming to an end, we still have not received your payment. You can resolve this matter quickly and easily by returning the subscription invoice with your payment in the enclosed envelope. Your prompt payment will allow us to continue your subscription which we're sure will provide you with the...
Recently Discussed Complaints
Consumer Tips & Tricks
Worst rating
Subjects of Wide Speculation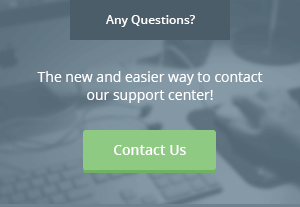 Latest News & Stories
Stay Away
Latest Questions
Latest Groups
Today's Mess-Up Photo