Molly Maids Complaints & Reviews
Sort by: Date | Popularity
We hired Molly Maids, because my partner had just finished Cancer treatment, & needed help with housework. This was not a luxury service, but one that was meant to support my partner, to take some worry of her. We paid for a spring clean, £90 for two cleaners. This was done well, howeve4r after a few regular cleans, it was clear the standard wasn't the same. It is an expensive service, and one we expect to have a decent clean from. I was assured by the local franchise owner, that big houses were not a problem, and they were used to busy households. This clearly wasn't the case! We had a concern...
Since August 20th we are battling with Molly Maids to take care/pay for damages one of their cleaning crew caused to our wooden floor. We worked with Molly Maids to get Insurance Adjusters to the house, complied with their requests for repair estimates and were promised by the franchise owner and manager that this repair will be taken care of no matter what. After battling with Molly Maids insurance company ( a unknown company name) for weeks they decided that they did not want to pay the claim. The franchise owner again promised he will take care of it and will pay this repair out of his own...
Recently we had hired MOLLY MAIDS cleaning service to clean a house we were going to move into. They were to come on Tuesday and we were to move in on Saturday. They charge $80/hr for their service. The two women who came to the house spent 4 hours, CHARGED FOR 4 HOURS however their work was HORRIBLE! For example, the floors, cabinets, surfaces are dusty and some that were hidden (such as closets) were filthy. The company was told specifically what to clean aside from what they were supposed to and they neglected our request. I had stopped by the house while thet were cleaning- about 2...
I would like to complain about the way that the manager sandra at molly maids cleaning company in wimledon surrey treats her staff. I booked a clean with molly maids a week ago, the girls came, 1hour late. I was very cross as i clearly stated to sandra that i needed an early clean as i was going out late morning. The girls were very sorry, and explained about what they have to do in one day. We all got talking and they told me a bit more than they maybe should have. I was absoloutly discusted!!! The girls clean up to 6 houses a day, and sometimes only earn £28! They start at 8.30 and...
Recently Discussed Complaints
Worst rating
Subjects of Wide Speculation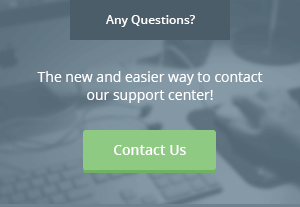 Latest News & Stories
Stay Away
Latest Questions
Latest Groups
Today's Mess-Up Photo