GoldFellow.com Complaints & Reviews Sorted by Most Reviews
Sort by: Date | Popularity
As someone who has done gold parties, and used goldfellow in the begining- while they didn't ever scam me or steal from me- their pricing is very low. They post on their website today that they are paying $14.69 per pennyweight for 14K. MANY websites are paying lower, but MANY legitimate websites are paying more in the $17.00-$18.00 range. On top of that- most top level jewelry stores- if you do your homework will pay you more in your local area. I just sold some 14K to a local jeweler for $22 a pennyweight! I have learned, sending Gold over the internet to anyone doesn't make a...
My complaint refers to a post on your site regarding our company, GoldFellow.com. Below is my response to Amy, who made these false accusations. Hello Amy, I am the founder of GoldFellow and would like to respond to your malicious post. I found your comments to be interesting to say the least. Please provide me your customer number to identify who you are. Regarding your charges: 1) GoldFellow provides real time tracking, something you would know if you tracked your package 2)EVERY package received is graded and settlement posted the same day as it arrives. 3) There are no "Male...
Goldfellow.com - STAY AWAY!!! I had originally sent my items in to them with the intention to get some extra cash for the holidays to buy my kids some presents. I printed my free FedEx label and immediately sent my jewelry in. Their tracking system was not real time! When I first called about my jewelry they did not have an answer to even where it was, let alone the "settlement amount"!1! After waiting over a week, and several unanswered calls I finally got a settlement amount from them and it was absolutely ridicolous! They pay top dollar? Complete BS! I immediately called them up...
Recently Discussed Complaints
Consumer Tips & Tricks
Worst rating
Subjects of Wide Speculation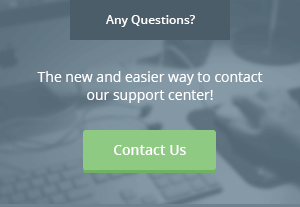 Latest News & Stories
Stay Away
Latest Groups