FunMobile.com Complaints & Reviews
Sort by: Date | Popularity
BEWARE!!! This company has billed me $10.00 each month. I have spend almost 3 hours with Bell Mobility (Ontario) trying to figure this case out. They got my number by being sold possibly by a 3rd party. THey also are apparently based out of Nigeria and they are a scam company. I was advised to do the following: 1. Call 1-877-456-5180 and ask to delete account. 2. Call 1-877-661-1136 and ask to delete account. 3. Text message to 99621 and say stop 4. Email un@funmobile.com and customercare@funmobile.com and ask to opt out. But BEWARE use a junk email account because they will probably sell...
please stop the service i did not ask for your jokes. please stop charging me for it. from james newman
Hi everyone, I too am a victim of this scam. I have found however the trail leading to the so called Pres/CEO of this scam service... His name is Christian Heileson, the address is 197 Portland Street, Boston, MA 02114. The phone number is the same that you are to call to get customer service, 877-661-1136. I found this through the Better Business Bureau which I suggest you all file a complaint with. The BBB ID number for this company is 102515. There is also another email address listed. It is pr@funmobile.com . Oddly enough there is only 1 complaint in the last 36 months on thi...
Although I did not use the service. I was unsure of how to cancel. I was texted by the company and texted the message back to them. It read as follows: 4help: customercare@funmobile.com Cxl txt STOP USD. I sent this text to them and I received a text back which stated "SERVICE IS CANCELED".
I can't unsubscribe from this site. I never ordered it to begin with. I'm being charged for text messages. I'm not going to pay! From what I read on this site no one has a solution. I do! Change your number. If thats what I have to do I will.
There are jokes sent to my cellphone via text message every day!!!! i called the company and every time i called they hung up on me...stupid!! ok and they charge me money for the jokes they send me and i don't want them...they're not even funny. so as you can see i am very upset that they would charge me to something without my consent!!! thank you for listening.
They keep charging me and they keep sending me messages on my cell phone which they say that I agreed to resume my account every week, which is false cause I never give an approval how do I stop this outlandish service?
This company sends unsolicited text messages that result in $5.99 charge against your cell service. They have sent 7 messages in 14 days. Verizon Wireless seems unwilling to block this scam operator. Do the state Attorneys General have any jurisdiction here? Plz advise smb!
Am getting 1-2 text messages a day. Sent message and told them to stay off of my phone which has been totally ignored by them. Have contacted my cellular company and complained. Guess I need to get a hold of the Do Not Call People and let them get fined since I was on the Do Not Call List prior to them being able to call cell phones. Guess they think I will buy if they hound me enough. I would really like to talk to the little geek that keeps sending them out face to face.
Recently Discussed Complaints
Worst rating
Subjects of Wide Speculation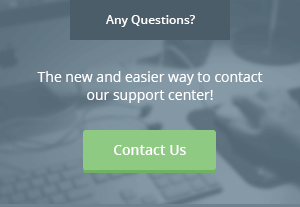 Latest News & Stories
Stay Away
Latest Questions
Latest Groups
Today's Mess-Up Photo