Share with Others
Recently Discussed Complaints
Consumer Tips & Tricks
Latest News & Stories
Latest Questions
Pizza Hut, Gainesville, Florida Complaints & Reviews - Employee Mistreatment

Pizza Hut Contacts & Informations

Pizza Hut

Employee Mistreatment

Complaint Rating:

Contact information:
Pizza Hut


Gainesville

,

Florida




United States




I have worked for Pizza Hut for 6yrs and feel that the employees which I'm still one of are mistreated. We are the modern day equivalent of SLAVE LABOR. I have yet to receive a raise in my pay. I'm constantly doing everyone's jobs. One of my mangers that is supposed to work as per her title and job description. An yet she is always on her personal phone, outside away from the store. Screaming for other people to answer the phone when she is not doing anything productive. My Store Manager is always telling employees what she is not going to do. Then placing the work in the hands of a shift manager (for her to do herself) who then takes another employee who is already overloaded with his/her tasks as well as other thing placed on them by upper management. To then do more for no extra compensation. I understand that my job is fast food one of the worst jobs on the planet but this is ridiculous. We don't get payed to do everything, minimum wage and no chance of ever getting a raise. Are regional manger is pocketing all the money. We have broken equipment that is just ducked taped back together by a maintenance person that is never there. I still have the same 3 shirts from when I started 6yrs ago, never replaced and are falling apart. I don't what to do but all the employees over all the Pizza Huts in the United States say similar thing about there jobs.

Comments
United States
Fast Food Restaurants

More Pizza Hut complaints






Comments

Sort by: Date | Rating

Hello Richard. First of all I would like to address Toads Tool's comment, because I think that there are many people like out there who hold negative stereotypes of people who work in the fast food industry. Not everyone was born with a silver spoon in their mouths, and, being a veteran of Pizza Hut myself, I personally feel that it is unfair to insult people who are trying to play by the rules, earn an honest living, and do strenuous work for low pay. Perhaps if you worked in a fast food restaurant for a couple of weeks you would change your tone and I think that anyone who orders fast food would see the experience in a different light from the other side of the counter. Secondly, Richard, I hear everything you are saying. I worked at multiple Pizza Huts throughout my college days (sometimes full time, sometimes part time) and your story is not unique. My story is like yours and so is the story of so many people I encountered during my 5 year adventure as a fast food employee. Our faces are different, but our stories all across the country are the same. The only raise I ever got was canceled out by an increase in the minimum wage, after which I was paid $7.25/hr to do everything...phones, complaints, cut, cook. There are many good managers out there, but they do what they are told by their superiors and the company as a whole does not care about its people and does not reward work. Plenty of money is being made...and it is paid to execs, stockholders and franchise owners, not to the people who actually do the work to make the money. David Novak is the CEO of Pizza Hut. Last year he raked in $76 million dollars. it is pure and simple unadulterated greed. GM's are typically paid just enough to keep the system functioning and not turn against the company, but most of them are underpaid as well. This system can change, there is a small majority of greedy people at the top who take the money and a huge number of us--kind of like the 99%, if you will who work and create the profits...the laws of this democracy that we live in make it very clear that workers have the power to bargain collectively to change their working conditions. But it will not change if we do not demand what is ours. We clearly outnumber the handfull of greedy people. We can bargain collectively, with or without a union. And we can file complaints with the Department of Labor for violations such as working off the clock and not being paid overtime. Pizza Hut (a product of Yum! Brands) is paying people to read this and attempt to stop us from what they know we can do. But there a handfull of them and a village of us. Do the math. Fight back!!! I helped to found an organization after I quit which should have been founded long, long ago. It is called Yum! Workers! Rising! and we are on the web: www.yumworkersrising.com...

I understand where you are coming from about shirts, raises, and managers. I am a GM of a pizza hut myself. Shirts in my store are replaced very easily, as to i like to see my employees look sharp. As it goes for raises and managers, raises are based on you performance apprisal, and if you don't get an OT or above you get no raise. If you haven't seen this you need to contact you area coach. Managers are that though. I work at my store because i cannot stand not to, but you need to understand that managers do not have to do a single thing besides manage. They can delegate tasks to whomever they want. Most store crumble because GM's do not make this clear, and also because GM's don't make their managers work. As employees, you need to know if a manager wants to sit around while all the cooks and CSR/drivers do the work, they can. One of the perks of the job, but that job also comes with things that you most likely have not had to deal with. Labor issues are the most common. This is why my part of APC, or atleast my area, have working managers.

I have worked for pizza hut for a good time in palmers green and everyone one keeps complaining about this manager ejaz who is a workless manager and the only thing he does when his on his shift is to eat, talking on the phone and bossing about ordering everyone what to do, and he doesn't stop stop there goes on to kicking and pushing some staff and clocking staff out but still sending them on delivery and also in the kitchen . When the rgm is the his very unhappy because he tells him to who and pretend s to be all good, the rgn and David are very good because they all work as a team. If this guy is not stopped and spoken to next time he toches any off us we are involving the police.

hello everyone. i appreciate all of the info about the workings of pizzahut. i am sorely disappointed in the whole company for their deception against me personally. I was hired to be a shift manager and they have been dragging their feet about my background check so the manager offered to "bring me in" as a driver and to start training me as a shift manager. I have been doing nothing but driving and taking orders for almost a month now and I have been trying to get ahold of the area coach to discuss what is really going on and why i am a delivery driver. i have the experience and education to be a good leader as well as the experience of customer service and supervising people. i have been told by several other co-workers that they are in line to be a shift manager and that our store doesnt even need a shift manager. i am going to quit as soon as i find something else because i cant stand to be lied to and played games with.



Videos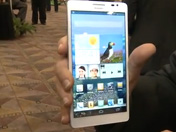 Latest Groups
Today's Mess-Up Photo