Share with Others
Recently Discussed Complaints
Consumer Tips & Tricks
Latest News & Stories
Latest Questions
Walgreens Pharmacy, Levittown, Pennsylvania Complaints & Reviews - refusing to fill scripts

Walgreens Contacts & Informations

Walgreens Pharmacy

refusing to fill scripts

Complaint Rating:

I take a class 4 drug (Alprazolam generic for Xanax), my insurance company states
that I can get it refilled when 75% of medication is used, however, the local store
for Walgreens absolutely refuses to fill the prescription until the very last day. Walgreens has no policy for filling for scripts, it's at the discretion of the pharmacists.
All or most are Indian and seem to feel they are better than anyone else. I went to
another Walgreens and the pharmacist said "sure it can be filled". Walgreens needs
to set up a system and follow it through such as CVS and Rite Aid. My son is a
pharmacist for CVS so I can't use them and Rite Aid pharmacists are also mostly
Indian. They are a horrible company, broke some law and were fined billions of
dollars by the DEA in PA. Not a good sign!!!

Comments
United States
Drug Stores





Comments

Sort by: Date | Rating

I have been facing the same problems as everyone else who is taking pain medications for chronic pain. I have been taking the same medications for over 15 years and had my doctor reduce my breaktrough medication (Morphine IR) from 4 each day to 2 each day about 2 years ago. So I now take less than I took when I first began pain management program. I have been seeing the same pain management specialist for just over 5 years at the same location. I used to take my prescriptions to the Walgreens in the same shopping center/medical arts shopping center as my doctor, but after Walgreens established their new prescription policies only the pharmacy manager will fill them. If the PIC (Pharmicist In Charge) is not there the other pharmacists will tell me they don't have them. If the PIC is there I have no problem. So I recently tried to fill my prescriptions with the same Walgreens, but the PIC was not on duty so I was told they did not have my prescriptions. I then asked the pharmacist to keep the prescriptions until they can verify them with my doctor just like their new policy states on Walgreen's signs in the pharmacies or they can let the PIC fill them and I will pick them up another day. I have learned to always have several extra pills on hand just in case this happens so I am never caught without my medication and I can wait, if I need to, until I can get them filled. However, I was shocked when the pharmacist refused to keep my prescriptions and hold them to verify or let the Pharmacy manager fill them. The pharmacist stated that it was Walgreen's policy not to hold schedule 2 prescriptions which directly conflicts with the new Walgreeen's sign explaining the verification procedure for filling narcotics may result in a few days wait time if you leave the prescription with the pharmacist. I questioned the pharmacist about the new signs and was told that I should take my prescriptions with me and call in a few days to see if the medications were in yet. I asked when the PIC would be working and was told he would be there the next day. I returned the next morning and the PIC filled my prescriptions with no problem and no verificarion since I had been filling the same prescriptions there for over 5 years from the same doctor whom the PIC personally knew. I then asked the PIC why this was happening and was told that it is up to the individual pharmacist what they choose to fill even if it violates the company policy and the pharmacist I went to the previous day had a personal policy of never filling any type of controlled medications for anyone. The PIC told me that Walgreens will not take any action against a pharmacist/employee for refusing to fill a controlled prescription since it is up to them. My question is why is Walgreen's lying and why don't they just print new signs stating that it is up to the pharmacist whether or not he/she fills any prescription. I think Walgreen's is doing it this way because they think that the pharmacist/employees may be violating the law by refusing to accept controlled prescriptions for verification. The way I read the law it states under Florida state law and federal law that a pharmacist must excercise due dilligence in determining that a prescription is legitimate, properly written, has no contraindications with other medications the patient may take, is filled at the correct times, and is labeled for use consistent with the patient's symptoms. I think that the way the laws are written require a pharmacist to accept any prescription and fill it, but only after it has been properly verified. I see no provision in the laws I have read that specifically give pharmacists the right to refuse to accept a prescription the laws only require pharmacists to comply with the proper verification procedures. I believe many pharmacists just find it easier to refuse to accept a prescription than to spend the time to talk with the doctor/provider and confirm the prescription is valid. A pharmacist is completely protected by the law if the pharmacist complies with the proper procedures to verify the prescription. If the pharmacist documents the discussion with the doctor/provider when the provider instructs the pharmacist to fill the prescription and there are no potential medical risks associated with that particular prescription as it is written then there is no way I can imagine that pharmacist risking anything. I agree that it is part of the responsibility of a pharmacist to evaluate any potential medical risks associated with a prescription he is filling, but once the pharmacist has determined that no such risk is present then a pharmacist has no right to second guess why a doctor/provider is treating the patient with that type of medication. Once again, when a pharmacist has verified that the prescription was written by the doctor/provider siging the RX (ie. no forgery), the doctor/provider is legally able to write a prescription for that medication, the patient is filling the prescription on time, the patient is properly identified, the medication written is labeled for the patients symptoms, and the patient is not taking other medications that could cause problems with the prescription being filled then the pharmacist has a duty to fill that prescription. I think the answer is to begin filing lawsuits against the pharmacist directly every time a proper prescription is refused. If we all began this process every pharmacist would be having to take days off every week to defend his refusal in court. It would begin to affect the pharmacist financial position and possibly cause pharmacist to loose their jobs by missing so much work by being in court. I don't think such lawsuits could be considered frivolus since there is a strong legal basis for such a lawsuit, therefore even if the pharmacist won a few of these cases they would have to spend large amounts of their own money defending their decisions. The pharmacist's employers would probably refuse to pay any such legal expenses and in fact the employers may insist that the pharmacist fill all properly verified prescriptions regardless of their personal beliefs in order to avoid legal complications for the employer and lost time in court. After a few hundred of these cases are filed the pharmacist will have no choice but to comply with the laws and accept all prescriptions and properly verify the controlled ones then fill all the correcly written prescriptions. The lying about being out of a certain medication has got to stop and pharmacists need to become a productive member of the medical community again like they were once upon a time.

If you are reading this, it is very likely that you have fallen victim to the infuriating dilemma of not being able to fill your duly authorized Hydrocodone prescription. I too have observed the "we're all out" stonewalling so common at numerous Walgreens throughout the country. Indeed, I witnessed multiple occasions over the last month during random observational visits to investigate this matter, where customers with valid scripts for Hydrocodone were turned away rather curtly by Walgreens pharmacy staff. How do I know the scripts were for Hydrocodone? Because I asked the customer in the parking lot, explaining that I was investigating the seemingly impossible task of getting a script for this commonly prescribed pain medication filled on a timely basis.

Before I continue, I should make it clear that it is all too obvious, that the rank and file employees at Walgreens have become toughened by the company's insipid policies that make it virtually impossible for them to offer the kind of customer service that we have every right to expect. Indeed, the responses from staff ranged from contrite and apologetic (mostly when talking to the aged), to curt and rude. What I found extremely disturbing however, was an obvious pattern of treating poor and minority customers with attitudes that can only be described as ranging from condescending, to downright rude. If you are a poor non-white minority individual in need of prescription pain medication, not only will Wallgreens staff treat you badly, but they will often seem to take cruel pleasure in turning you away while simultaneously making you feel like a common criminal. Yes, sometimes they even laugh at you behind your back. Because many of these individuals lack the understanding of their rights, most seem to contritely accept even the worst treatment.

On the other hand, I obsrved a professionaly dressed (suit and tie) white male, who simply refused to be put off. He correctly stated that his prescription was valid, that he had been taking this medication for many months, and that he had dealt with this Walgreens exclusively. He was very insistent that the pharmacy assist him in obtaining the medication by either having it couriered from another location, or at least contacting other branches in order to locate one that had it. He was quite determined, and intimated that he had placed this order several days prior, and had had quite enough of their excuses. He also made it clear that he had no intention of suffering withdrawal symptoms, and he then produced the Walgreens paperwork indicating the symptoms he could expect were his pain medication abruptly discontinued. This seemed to be the turning point in the interaction. Clearly this customer was not going to accept the curt "we are out and have no idea when we will have it in stock" answer. Instead he rightly placed the responsibility on Walgreens. Once it was clear this man wasn't leaving without satisfaction, the staffer agreed to call around to find a store that had his medication. Eventually, they did find one and the man left, presumably, to obtain his pain medicine. (Note, I did not interview him because HE indicated revealed that it was Hydrocodone.)

What is clear from this observation, is that Walgreens pharmacies operate on a unwritten policy of "white, well-dressed, squeaky wheel gets the grease" This is disturbing on so many levels, I'm not sure what else to say.

Clearly the new regulations regarding Hydrocodone are creating massive problems for people who should never have to face them. These are people operating in good faith, who have the misfortune of requiring strong pain relief medication. That there are many, many people in need of this medication is not at all surprising. The U.S. population is aging, and many are still finding it necessary to work well into, what would ideally be, their retirement years. Hydrocodone, for all of its vilification by the DEA and certain politicians, is keeping many of its users as hard working tax paying members of society. At the same time, less than 1% of patients on pain medication are getting into serious trouble with the drugs. The automobile industry, in contrast, could only dream of such a record for safety with their products.

I've chosen to single out Walgreens, because they are the largest pharmacy in America. They claim to offer kind, knowledgable, and compassionate service. And to be fair, I saw many examples of this during my investigation. However, once again, we are seeing people whose needs fall outside what I will call "the easy to satisfy norm, " who are being made to feel like they are simply too much trouble to help. The DEA and the burdensome new regulations placed on Hydrocodone are almost totally to blame. However, Walgreens staff also seems to consistently show indifference, or to even take pleasure in withholding service from poor and minority customers who have just as real a need for pain relief, as the well dressed professional white men. That is simply unacceptable.



Videos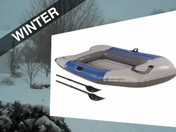 Latest Groups
Today's Mess-Up Photo