Share with Others
Recently Discussed Complaints
Consumer Tips & Tricks
Latest News & Stories
Latest Questions
Norton Annual Renewal, Woodridge, Manitoba Complaints & Reviews - Fraud and scam

Symantec Contacts & Informations

Norton Annual Renewal

Fraud and scam

Complaint Rating:

I was charged a fee of $69.47 for 'Norton Annual Renewal" It has an Ontario phone number 877-294-5265 to call on my credit card receipt but I have no access to it. I have not received the Norton program via e-mail or in the mail and it is due to be updated!

Comments
Canada
Software & Games





Comments

Sort by: Date | Rating

I haven't used Norton or any Symantec products for three years and my credit card expired. They pushed through the charge without
a) getting my new expiry date
b) emailing me before or after the charge
c) sending me any sort of download for whatever product I paid for.

Not only bad business, but fraud, in my opinion.

my chase master card account was charged 53.86 for norton annual renewal and phone no. shown on my bill is 877-294-5265 ca why am I being asked to renew my subscription on my computer?

I agree... This is a scam... not only does the product not work, but had to remove it so my computer would work... then get charged $53.43 automatically to my account. When calling the 877-294-5265 or various other numbers the automated system hangs up on me. Need to figure out how to stop this scam...

I have not only never used this product (I have a mac), but I also just activated a new card on a new bank account just 3 weeks ago and was charged the annual renewal fee over thanksgiving holiday. My bank called the 877 number listed on the charge and after being on hold for over 45 minutes, they got them to refund the charge. They said that they had my card number from a previous transaction, but that is clearly not the case.

I was charged $58.88 12/08/09 for NORTON *ANNUAL RENEWAL 877-294-5265. I had Norton anti-virus at one time, but no longer have it, so it seems impossible they could push any new updates to my computer. Norton crashed my machine when I had it; I tried to un-install it, and it totally crashed everything. I had to have the machine re-imaged...luckily my tech was able to recover all files.
I called 877-294-5265, talked to customer rep who was very helpful, and was told I would be refunded the total amount in 8-10 days, and would be taken off the annual renewal list. He explained that when you install Norton, there is a check-box for annual renewals, that is checked by default (you need to un-check it), and followed by an email notification. Of course, I don't remember that ~ the default is backwards.
Now, it's wait and see if the refund shows up.

Norton charged me $74.19 three times yesterday and I have no idea why. I had not ordered any product or service and my antivirus has 247 days till its up for renewal. After 3 hours on the phone to India speaking to rude unhelpful customer support we have been promised a refund of our $222.57 in 5-6 business days. We will see if it turnes up. I feel like we have been robbed., We were offered no explination or apolagy. My bank suggested writeing to the companys fraud department but we can't find one on its website. If this refund fails to materialise I think I will file a report with the police. I don't know how seriously they will take it but $222.57 is a lot of money and was going to be spent on my electric bill!

Today my bill from my visa came in. I was angry when I saw it. Norton has charged $75.76 on annual renewal from a product that i bought more than two years ago!! I canceled it before my PC broke. I have a new computer an have different anti virus. Somehow Norton showed up on my desktop scanning for threats. It found over 20 of them. It said i had to buy the product that was more than $90.00! WHAT!!! I looked at my other anti virus program, which said no threats detected. Again it popped up and said my computer will break. I uninsulated it and now it's been 5 months What do i do? BIG BILL!!!

Had 400 days left on my NAV subscrption, but Norton just charged me a ew annual subscrption out of the blue. So now I have 736 days on my subscription. WTF!
Obviuosly, annual is more expensive than a two year subsciption... On hold for 100 minutes!! and still no reply. What a scam. How much money do they make with this sh*t?

I had a charge from them for $63.59, " NORTON *ANNUAL RENEWAL877-294-5265." Now get this, I subscribed over a year ago and am almost certain that I opted out of the annual renewal. However my check card with M&T bank was compromised in July of this very year and I had the old card shut down and a new one issues by M&T back. Fast forward to December 28th, and walla a charge from Norton even though I NEVER GAVE THEM MY NEW CHECK CARD NUMBER. I called M&T bank back as to how Norton got my new credit card number after I reported the last one stolen and the bank rep confirmed that the new credit card number is AUTOMATICALLY given out to any companies your likely to have a monthly or annual subscription to. Does this make any sense? You report your card stolen, and the number from the new card is automatically given out to anybody that is currently billing you monthly or yearly charges? Now get this, I canceled the new card after filing this dispute and when I called back to confirm that if Norton would be given the NEW card number they said yes, unless I have a form filled out that opts me out of having my check card number given out. So now I have to wait for the new check card to arrive, then I have to activate it, them I have to opt out, and then I have to cancel the check card again, and then I have to wait again for yet another check card? Does this make any sense? I asked the M&T rep this, and she said that most banks do give out the new card number even after you report your card as being compromised. What?!?

This has just happened to me Feb 15/12 .Noted charge from Norton Renewal 877-294-5265 on ATM card going to bank tomorrow to cancel card and to request that my new check card number not be given out .The computer hasnt been used since 08, put back online after newer one crapped out.Never use Norton, all my newer units have webroot, works great and easy to use.

This very same thing had happened to me too. The recurring same thing with two different credit cards.
I don't have a any idea how I am going to call them when I am deaf. Do anyone know how to fix this or what I can do about this?

Me too. Cancelled the credit card. Am waiting for the charge to be reversed.

They (Norton) also charged my credit card and additional 84.79 after i renewed online for $39.99, nowhere and i mean nowhere did i see or agree to that second charge, i called India and they said they would take it off my bill, it seems funny that i havent used the credit card in over an 7 month period and all of a sudden the credit card i used to renew Norton, people were using my credit card in Georgia buying groceries gas etc, Chase fortunately emailed and called me quickly and shut down my card. I live in Pennsylvania, i believe my card was comprised by their site. Ironically a site that is suppose to protect you, and i ran into this problem!!!



Videos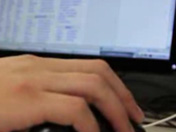 Latest Groups
Today's Mess-Up Photo