Share with Others
Recently Discussed Complaints
Consumer Tips & Tricks
Latest News & Stories
Latest Questions
Dollar General, Tuscaloosa, Alabama Complaints & Reviews - Bad management!

Dollar General Contacts & Informations

Dollar General

Bad management!

Complaint Rating:

Management was very Rude to Customers. Customers were standing in line with two lines opened, with ten or more customers in each line. There were at least three other terminals that would have been opened. When asked if other terminals could be opened. The manager was very disrespectful and rude to customers. We were told that we could wait are leave. After being challenge on talking to customers in this manner she then stated that all the other registers could not complete credit/debit transactions. At that point I stated that she could have opened up a cash only terminal to alleviate/shortened the waiting time.

No customers deserves this type of treatment from Dollar General Employees. Family Dollar, Target, Walmart, and K-mart looks better each day in regard to customer friendliness, service and support.

Manager: No name tag displayed on the employee, she was only referred to as "Miss Helen":

Store Location: Stillman Blvd.
Tuscaloosa, Al 35403.

Comments
United States
Products & Services





Comments

Sort by: Date | Rating

At 15:06:30 on May 07, 2007
Cashier Kiki

This cashier was very very rude! To many customers and myself that she waited on, she was busy chatting about personal business to a female subject that was not wearing an Dollar General shirt or ID tag. She was just a customer/friend of the cashier KIKI. When it was my turn to be checked out she continued to "chat", "gossip", with this "friend". I had asked KIKI is she was ready for me, and was done visiting, she just gave me my total, during a mid-sentence to her "friend". I asked her what the total was and again she repeated during one of her mid-sentence to her friend. I paid my total and told her she was very rude, and I was going to report her. If she wanted to "gossip with her friend" she should do it on her own time. The friend left when I did and got in her car.

I believe that when a cashier who is on duty should be ready for her customers and should advise their friends that do come in the store that she has a job to do and can not visit with them at the time she is on duty.

Today I was approached inside Dollar General by the store manager who was so rude! She pointed at me and another lady that we interrupted her lunch by asking her to come to the register when we were waiting! When I stated 'customers first'. She stepped back and refused to offer me service. She proceeded to call the police and threaten me with trespassing! I waited for the police and they told me that they do have to right to tell me to leave their property. I told him that I would be calling corperate because this is irrational and unprofessional behavior and no one NO ONE who is a customer or Dollar General or any grocery store should be threatened with police or being treated so disrespectfully because they interrupt a store managers lunch!
I am awaiting a response presently from corperate to see what they propose to do about that store manager. I'll keep you updated.

WE NEED TO GIVE YOU AN EMPLOYMENT APPLICATION! COME WORK FOR DOLLAR GENERAL FOR ONE WEEK. WITH NO PAYROLL HOURS AND A LIST OF THINGS TO DO, THAT CAN'T BE DONE BY ANY NORMAL PERSON.

I agree with the ladies complaining, I am a cashier at DG and I have never treated a customer with such disrespect, they have every right to complain, yes we do have a lot of work to do, and not enough time to do it in, and it can be very stressful, but if you cannot compose yourself while waiting on customers than you have no business working there, just remember as a cashier, you should remember how you would like to be treated when your checking out at a store. and yes I have gotten rude customers, but you keep your cool, check them out and then curse to yourself. remember an unhappy customer is a lost customer, and you lose too many with your attitude and you will have a closed store.

I agree I'm a Cashier at Dollar General and the mangers, District Mangers and even Asst. Mangers are down right rude and very disrespectful to not only customers to their employees as well. They go as far as to Imply that we have no choice in working more hours, other employees from other stores will loose their jobs, We cannot have breaks and Have to do every peice of work they do not want to do!

They try to say that It's our duties to do these things but I for one have called corp. to ask about breaks and got told with a eight hour work shift I am supposed to have two fifteens and one hour break. I'm lucky if i get A fifteen much less that much! Then the customers complain to me about the treatment they are given by the mangers, and how the mangers are treating us employees. Other store's employees complain about this as well watching from their place of employeement and suggest we all find better jobs.

Dollar General doesn't keep items stocked. Five trips & no sugar. Four different times for Kingsford charcoal, theirs a big sign outside the door saying Kingsford charcoal here. Its close to the house &very convienant, but its a hassle to go in their for something ¬ get it.Walmart is only three more miles down the road, & they do have what i need

dollar general employees should be fired if they are dating coworkers, dont look good in the work place, and will never work out

I live in Waynesboro Virginia. I shop often at your Broad St store. I noticed a week ago when I was in the store one of your employees had a blue bandana wrapped around her wrist. I have had trouble myself with a family member being in the crip gang so iI know for a fact the blue bandana represents the crip gang. I thought maybe this woman had a problem with her wrist so I thought nothing more of it. Well today October 25th I noticed that she is still wearing it. This concerns me due to the fact that gangs are getting worse in our community. It was a real shock to know that dollar general condones their employees being in a gang. I will no longer be shopping at your store and I am going to let our local gang task force know about this. I will also be letting all friends and family member know about this. We are going to stand up to gang involvement and to gang violence in our town. I am very disappionted that we have to see it where we shop. I thought your stores would be more aware of this, maybe it is that your company just doesn't care and will hire anyone. I thought dollar general had higher standards that this.

say no to gangs:
I'm sorry, but on our application it says nothing about gang involvement. The district and regional manager might not be aware of the problem. I'm not condoning gang involvement just saying that you should call corporate and actually get something done instead of telling everyone and their brother not to shop there. If nothing is said to those who need to hear it, she'll continue to be employed there!

And Dollar General does not have high standards. It's Dollar General for crying out loud. You think with the pay they offer they have high standards?

Managers throughout Tuscaloosa seem extremely dull and/or disempowered by the company. Once I tried to return/exchange/alert them to a package of snacks that tasted like soap (obviously must've been stored next to the laundry soap they had a huge display of that week). The clerk referred me to a manager who looked at the open box and said she didn't want the box and couldn't do anything to compensate. Not the least bit of interest in the fact that her store was selling inedible products, let alone in making the customer happy. Another time at another store I tried to drop off a bundle of regular phone books that every resident and every business gets for free every year. Again, referred to a manager. This time the manager looked scared and muttered something about not being able to accept anything not sent by corporate. Wouldn't give me her name to jot down with a note about the store refusing on my delivery checksheet. I have to suppose that the company either hires only stupid people for management or gives them so little authority that they have to behave like they're stupid. Either way, the bottom line has to be that they're not willing to pay enough for quality management.

The Dollar General budgets hours for each store. The manager can't go over the allotted hours per week given. The work load stays the same so more often than not...the managers have to put in 70 to 80 hrs. per week to compensate for the loss of hours allotted. Managers are listed under salaried employee. They don't get overtime compensation so just remember how this company runs it's business. I would be" put out " also. As in fed up...over it!!!

Rude people around stillman? Golly gee I wonder what KIND of people are working there? There is always a lowest common denominator.



Videos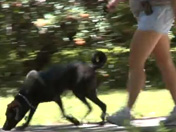 Latest Groups
Today's Mess-Up Photo