Dollar General, Georgia Complaints & Reviews - way they treat employees

Dollar General Contacts & Informations

Dollar General

way they treat employees

Complaint Rating:

Contact information:
Dollar General


Georgia




United States




I have family that work at Dollar General. They were full time employees, had health insurance, life insurance, etc. That is until a area manager decided that some employees needed to be listed as parttime. NOW no one said anything to employee about this being changed! A call to insurance company about finding a new doctor, only to be told that YOU HAVE NO INSURANCE! Reason you were removed from full time status to part-time. No I'm sorry you have no insurance. Oh, another company handles insurance for part-time employees. Call to store and was told area manager had told manager to change some employees from full time to part-time DIDN"T REALIZE IT WOULD MESS UP INSURANCE! But call company that handles part-time insurance. That call was made told SORRY NOTHING I CAN DO, YOU CAN'T ENROLL UNTIL OPEN ENROLLMENT IN A COUPLE OF MONTHS! BUT YOU CAN GET COBRA UNTIL THEN! Now no health insurance and no money for medicine. They also will not let you work more than 20 hours even when status is full time. After reading all the complaints about Dollar General and the way they treat all employees, I wonder when top officals will step in and clean up this mess. OH, THAT'S RIGHT THEY ARE MAKING GOOD MONEY CAN'T BE BOTHERED!

Comments
United States
Employers





Comments

Sort by: Date | Rating

To the employee that was getting the 40 hrs. did that person read the handbook if so they would have known that only salary managment get 40 +hrs. a week I to work for dollar general & of course things are not going to always go your way you have problems on every job be blessed to have a job and to be able to provide for youeself and family.

This sounds a little fishy to me. No company can legally change you from full to part time without informing you. It seems highly unlikely that a company as huge as Dollar General would "forget" to inform an employee of such change, especially since the repercussions of this would be huge if it were true. It sounds more like an employee wasn't paying attention when said information was provided to them, or maybe they bothered not to read it. I mean, to call up your insurance company and find out you suddenly have no insurance??? Didn't you notice the premiums were no longer taken out of your check?? Since this account wasn't directly from the employee, but "family" of the person writing it, I would say that the truth was most likely stretched to make the employee less accountable. I DO NOT doubt that they were changed from full-time to part-time against their will but A. I'm sure that they were informed of the change and B. I'm sure that they were given documentation or notice about the change in benefits. And not being able to enroll in the part time coverage? Well by law you have 30 days to re-enroll in the new coverage offered, if you don't do it within 30 days of the status change, yes, you either have to get COBRA, or wait until next years enrollment period. Sounds to be like someone procrastinated, then got screwed, then tried to blame it on the company by bad mouthing them to a naive "Granny12". Or at least that's what my 10+ years in human resources tells me.

I was at the Dollar General at 3190 Atlanta Hwy Ste 20 (Athens, GA) when I witnessed a disorderly Caucasian store attendant yelling at a little African-American girl (approximately 6 years old) because she was playing with toy in the store. The attendant did not show any decorum as it related to the little girl feelings. Then, she snatched the toy from the little girl's hand while repeatedly yelling that this is not a playground. I am not seeking for the attendant to lose her job, but it appears that she is in dire need of learning the true aspects of customer service. Please help her to receive some form of (1) Sensitivity Counseling (2) Anger management and (3) Customer Service (professional) training classes.
My initial goal was to purchase a few items from the store, but after watching the store attendant carrying on rudely and disrespectfully, I, too, left the store without my merchandise. If this situation is not immediately dealt with, then it is fair to say that the store stands to lose a substantial amount of business.

I am from Ohio and was in the Austintown Plaza store as a buying customer. I requested the use of the restroom, and was told I could go next door to the Goodwill store, because their (Dg's) was in the back of the store, well I am an ex-manager of 8 years of DG, and I am sure the policy is that no one is denied the use of restrooms. I was in extreme need of restroom, and told clerk, Pattie, that I know we should be able to use restroom, any time. I do know that I will never patronize that store again, and NO I am not a disgruntled employee. I went out due to severe colitis and under no circumstances should I or any customer be denied the use no matter where yur restroom is located. I was in the store June 1st, approx. 5 p.m. I hope you address this so no other customer is denied.

Dee Hayes is Georgia: what did it matter the point of the associate being white and the little girl being black? Woman and child will suffice to the story. Pointing out race suggests YOU are suggesting racial controversy. Really?! Next! Grown woman, little girl, same point made. The end.

I work at dollar general and I am sick and tired of the DM threatening to fire us all the time for stuff that she is just letting us know about and who do we listen to our store manager or the DM? And why should we get fired for doing what we are told to do by the manager? The store phone doesn't work over half the time so we have to use our cell phones, but now we are being told if we use our cell phones we will be fired. In the hand book it says we are two smoke breaks during our shift, but now we are being told if caught smoking we will be fired. Also our safe does not work properly but if its opened before we lock their door we are fired. The stupid list goes on and on. Its not just the policies they are coming up with for employees but also their stupid rules for how we deal with customers. Dg's policies suck for customers and employees. Wish I had of never took this job. I'm tired of my job always being at risk for stupid stuff they come up with.



Videos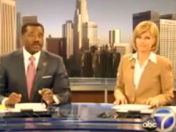 Latest Groups
Today's Mess-Up Photo