Dollar General/Clover Valley/Dolgen Corp., Maumelle, Arkansas Complaints & Reviews - Downsizing Product/ Same Price

Dollar General/Clover Valley/Dolgen Corp. Contacts & Informations

Dollar General/Clover Valley/Dolgen Corp.

Downsizing Product/ Same Price

Complaint Rating:

Contact information:
Debbie Tokarz


Maumelle

,

Arkansas




United States


Phone:

501-541-6711




I shop consistantly at Dollar General in Maumelle Arkansas. Was extrememly dissappointed to see the change in the Clover valley Coffee Creamer. Not only did you change the appearance, but you took out 5.5 ounces and still charge the Same Price! I go to Dollar General expecting a good product for a good price, I could easily go down the road to Kroger or WalMart but choose Dollar General. Easy in Easy out and good products at good prices. But having my doubts now. I easily buy 5 16oz creamers a week. I cannot do that anymore. I wish you would not have changed your product size. With the recession approaching, we are looking for deals, and your just making it worse.

Comments
United States
Food





Comments

Sort by: Date | Rating

I bought Clover Valley Coffee today at 13 ounces for$ 2.50 and it was sealed, but it was only about 1/3 full. I am starting to become quite dissapointed with Dollar General and move my business to Family Dollar. I am dissapointed in the downsizing of several of their products also.

Downsizing of duplex sandwich creme cookies too! I guess I'll start buying at Kroger and Walmart again. Fewer cookies, less filling and cookies are bland compared to earlier products. Chicken noodle soups are the same thing. Went from 16 oz cans to 14.5 oz cans for the same price. Family Dollar or Walmart offer better deals. This is dated February 6, 2010.

I was wondering why your Clover Valley sodas only offer a diet soda in cola. You carry many flavors in the regular soda line and have even added Dr. Topper to the line. I like the Clover Valley diet cola but I too would like to see more variety in the diet soda line. I'm sure that other diet soda drinkers would agree with me. Please consider adding more flavors to you line of diet Clover Valley drinks.

I bought my usual case of clover valley diet colas very recently only to get home, tasted one and found it to be tasted flat. When I looked on the cans I saw that they had expired in early 2010! This past week I was in a hurry so I picked up another case of the same colas. AGAIN I opened the case to get one and found out they TOO had expired!!! Would you believe the date was May. 2010!!! COME ON, DOLLAR GENERAL
I don't have my own car. I was riding with someone else on both times so I didn't ask them to take me back to the store.

Sorry about all the mispelled words. I typed too fast.

i shop at the waycross dollar general market. I love the folks there and the prices are great. A few weeks ago I saw your Clover Valley lite cranberry juice and purchased a bottle. FANTASTIC..much better than ocean spray . I have a kidney problem and I drink quite alot of cranberry juice. When I went back to pick up more, I was told that it was discontinued. Please say that isnt so.. That juice is so good that I drink it rather than a coke. Is there anyplace else I can purchase the clover valley lite cranberry juice.

I used to love clover valley coffee now its like your charging same price yet we are getting less cause my can was not even half full. I think I need to start shopping elsewhere so I'll at least get my moneys worth...

Are there any recalls on the mountain explostion soda?Cause the last 3 bottles I've bought smell nasty.They got a musky smell.

I am writing in regards to "The Mountain Explosion." I purchased '4' 12 packs about 2 weeks ago in Morgantown, KY. I suddenly became very ill with many digestive issues i.e. stomach pain, profuse diarrhea, nausea along with some neurological issues. I have been to the doctor 5 times in which I was noted to have a sinus infection but all the intestinal issues were a mystery. I am a 40 year old male who was so ill that I was Pooping my pants, for real.. Last night I got my sense of smell back and noticed that my Mountain Explosion smelled like MOTOR GREASE or OIL!!! I thought that maybe my senses were off but my wife and kids confirmed THE SAME SMELL. I reported it today to the Company and was told it will take about 48 hours for a review and someone MAY get back with me!

Hello,

I just opened this bag of Clover Valley BBQ Chips, and this is how much was in the bag... The rest was filled with AIR!!!

I have purchased Clover Valley Dried Apricots on several occasions at the Family Dollar in Ringgold, Ga. 2 times I have gotten a bag that when you open them, they smell fermented. The first time I threw the bag in the garbage, the 2nd time, I called the 888-309-9030 number on the back of the bag. Spoke with a lady who took all my information & then told me she would contact the store owner and have them call me so I could replace the bag for free. That was over 2 weeks ago and have not heard from any one. Needless to say, I've thrown this bag in the garbage and I will not be purchasing any Clover Valley products again. Very disappointed in this brand, disappointed in the company and disappointed they do not truly guarantee the 100% happiness on the back of their bag like they supposedly 'guarantee.'

We have been purchasing Clover Valley Extra Butter Flavor Microwave popcorn for the past two years. After trying several brands it is the one we like best. We purchase sometimes two 12 pack boxes within a month. It is always fresh and pops up very well. Our concern is that because we buy so much and use our same movie popcorn container we have noticed over time the amount of the popcorn has dwendled quite a bit. The pack that use to fill our container 1/4 from being full to the top doen't anymore. Now when we pop the pack and fill our same container it is less than half full. Same price...slightly smaller packaging...much less product...without notice. It seems like companies are trying to sneak the concumer's less product for the same prices and we go ahead and make the purchases...I am just saying, we noticed.

Bought Dr.Topper from Dollar General opened it today and took a drink... Omg so gross and smells just like motor oil! Gross!



Videos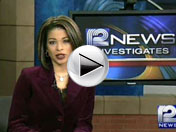 Latest Groups
Today's Mess-Up Photo