Bank of America, va bch, Virginia Complaints & Reviews - illegal foreclosure

Bank of America Contacts & Informations

Bank of America

illegal foreclosure

Complaint Rating:

Contact information:


va bch

,

Virginia




United States




Bank of America and Fannie Mae are crooks along with the real estate brokers who are working with them on buying foreclosures. I was told by Bank of America on a conference call 08/05/2010 that they would postpone a foreclosure auction on my home scheduled for 08/11/2010 until they reviewed my new paperwork I submitted after finally getting a job, after being laid off and out of work for a year and half. The entire time I was laid off I paid half my mortgage each month, which was over half my un-employment compensation trying to keep my house. I was encouraged by BoA to continue paying at least half my mortgage payment each month as a sign that I was trying to keep my home. I constantly asked them to reduce my monthly payment $300.00 and then I would be able to make the $800.00 monthly payment one way or another. Every time they would review my paperwork they would stall, lie and never commit to any answer one way or another. So, after being told on 08/05/2010 that they would postpone sale of my house for 30 days as the paperwork was reviewed by the underwriters. Between 08/05/2010 and 08/11/2010 I was never contacted by phone, certified mail or any other way that they were going to sell the property on 08/11/2010 after stating that they were postponing the sale. The first notice I received was from the buyer's lawyer telling me I had 5 days to vacate the house on 09/03/2010 because it had been bought on auction. On 09/03/2010 I contacted BoA and ask them what was going on them what was going on? And they told me my paper work did not get to the under writers until 08/15/2010 and it was already stamped as sold. BoA told me that Fannie Mae came in and said that they were denying the postponement and to sell property. So after spending the rest of September trying to track down answers through the maze of phone numbers given by BoA, I was finally able to talk to someone from Fannie Mae on 09/24/2010 who then told me it was BoA that declined postponement and sold the property and gave me the number of the party that would offer the "Keys for Cash, relocation assistance program." They informed me that they would give $1800.00 dollars if I was able to be out of my house by 09/27/2010.I told them that it was not enough to cover the first month rent and a deposit to find another place to live. I am now going to court now to fight an eviction from my own home. My next step before court is go to the local news station that is doing a story about how BoA and Fannie Mae are taking taxpayer dollars and not doing any loan modifications and are just using the program to steal property which they are now selling to selected brokers at a low investment price while getting the government to supplement any costs they incur at the expense of the struggling home owner.

Comments
United States
Mortgage Companies





Comments

Sort by: Date | Rating

Check the news:

Bank of America (as well as Chase and it seems a few other mortgage companies) are temporarily halting foreclosure proceedings in some 23 states after an official admitted during a deposition that they did not read all of the paperwork they signed.


The reason is legitimate: they couldn't read every one because there were so many. The individuals signed 7, 000 to 8, 000 per month, which means that OVER 200 documents were signed each and every day by that one official. In one working day that amounts to 30 or so foreclosure document signed...meaning one every other minute.

It's all over the news. You might want to contact a lawyer.

For information on how to file a complaint you can look here:
http://www.mortgagesfinancingandcredit.org/mortgages/complaints-regulatory/occ2.htm

It will give you information to help you file a complaint with Office of the Comptroller of the Currency (OCC) Consumer Complaints and Assistance

About BoA illegal foreclosure, not only this bank is not willing to work with its customers during these hard times. When we were all making out payments on time and never late, they don't care a hoot about that. Our President gave the bank money for homes and the TARP funds to help businesses. But did they help? NOt those SOBs- CEOs, What they did instead, is fill their pockets with the funds and did not look back. Now that the new SMall Business Bill for $30 Billions was passed, let's see how the banks will help the small businesses. I am in the same position like the writer about BoA. I have a small business, and I wrote to Wachovia when I saw the decline in my business. I asked Wachovia for help in reducing my monthly payment from $7, 500.00 per month to about $4, 000.00 per month and to put the difference at the end of the mortgage, and in doing so, I can save my business and stop me for laying off my employees. They gave me the round around. I even asked about the TARP funds, and the so called VP Edgar Bermudez, told me " the TARP is not for my business". I was then offered a forebearance for 1 year and by the time I reached back to my office their attorney sent me a an email saying that they forebearance is for only 6 months and that I have to pay over $15, 000 for the paper work, stamps. etc. I immediately contacted their attorney to correct the agreement, and I also attached a copy of the TARP bill, as it was intended by Congress..." to held business and commercial mortgages...". they got angry with me, because I challanged them. I did contact VP Bermudez about the email, and since they had changed their mind with 30 minutes of our meeting, I requested that I taped our converstaion, and he refused, I then asked him let us communicate through email, in this way we will all understand each other, he again refused my request. He then told me that he will march my folder to the legal department to start foreclouser, and my replly to him was " well edgar, you do just that, I will march my folder to the Federal Bankruptcy Courts.." About 2.5months later, I received a letter from the court with reference to Wachovia filing foreclosure proceedings against me. It appears that when you stand up for what you think or know is right, Wachovia Banks hates that. I have contacted CEO John Stumpf, and he is silence on this matter. To show how vindictive this bank Wachovia is, they are willing to settle my mortgage for half of what I owe rather then to work with me for the full about. That's how wicked they are. All this what I am saying is the truth, as it is documented in the 11th Cirucit Court in Miami-Dade county. I even contacted the OCC, and the Bank gave them false information. THe OCC also stated that the bank have their rules to govern by.. So what's the use of the OCC, when they Bank did not follow the US Congress rule on TARP. With this new Small Business BIll for $30Billions will the CEOs again fill their pockets and not help the small businessmen like myself??
I have nothing to hide for, nor do I have anything to fear but fear itself. I name the bank officals, because I want the Public to know who they are. Whether the want to suit me, that's fine, I have nothing more to loose, because of Wachovia, VP E.Bermudge-(that's the title he gavde himself, because whenever i call and asked for VP Edgar Bermudez, no one knows him as aVP), CEO John Stumpf, because he refuses to get involed, because I am like David fighting a great giant.
If anyone want to contact me, i can be reached at my email addresss or call me @ 305.895.7171

to johnnyg1963, I am in a similar situation. I was one month behind on my mortgage and was offered a forebearance agreement from the bank. I called BOA several times before signing the agreement to have a very sound and fundamental understanding of the offer. After the forebearance agreement I resumed paying my mortgage in full, and 4 months later I received a notice of default/foreclosure from BOA. I called BOA and was subsequently given a different description of the forebearance agreement, one that does not match the legal definition. I pleaded with BOA to save my home and they stated that I would qualify for one of their modification programs, just simply send in the requested documenation. Once I completed that I received several notifications stating they had not received all documentation, though I sealed it with all documents. I retrieved all the information requested and faxed into a case manager. The case manager stated I needed to request a postponement of foreclosure and would email me the instructions. In the corresponding email in late Septemeber, the case manager stated they had made the request and that it had been approved. 6 days later I received a notice on my door that Fannie Mae now owned my property. I called BOA several times and emailed my case worker. For two weeks I received and "out of office agent." On December 10th I was notified that my loan modification had been denied but I had three options to avoid foreclosure. Again my home was sold on October 5th, when in good faith I was working on a loan modification. I to am going to court to fight the eviction. Have you had any success or any reccomendation?



Videos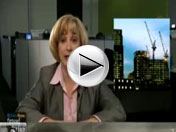 Latest Groups
Today's Mess-Up Photo