Bank of America, Lyman, South Carolina Complaints & Reviews - Gold option Fixed rate Loan

Bank of America Contacts & Informations

Bank of America

Gold option Fixed rate Loan

Complaint Rating:

Contact information:


Lyman

,

South Carolina




United States




Will someone be kind enough to send me the original Gold option Agreement? I seem to have misplaced mine. I took out a Gold option loan and the agreement was for a fixed rate loan to be paid off within 5 years. They changed the loan to a revolving variable rate account. I need the original agreement to take to a laywer. Email it to me at stevee123@charter.net Thank You

Comments
United States
Banks





Comments

Sort by: Date | Rating

We also have that Gold option "Loan"...it's not a loan at all. It was pushed as a non collateralized "Loan" but it's simply a unsecure line of credit. Our interest rate never went up but we cannot borrow against it because BOFA sent us a letter telling us that if we did our interest rate would or could go up to over 27% without notice. So we have a so called Loan which was not a loan with a supposedly fixed rate of interest that is not a fixed rate of interest and we cannot borrow against it because our rate would go so high we could no longer afford to pay it. Ours was for 96 months too...we are about 4 years into paying on it, hardly made a dent. It appears that 13.99 percent interest rate really comes out to about 50% interest since only 1/2 of what we pay goes towards the principal the way they have it structured. It would be less if it were a credit card. We are thinking of moving the balance off on a credit card.

I also have a Gold Option account. I was just on the phone with a representative and, by the way, they are not well-trained to answer all questions: They tend to use "I am not trained in that area" as an excuse when they do not want to asnwer a customer's question. I contacted them because, much to my surprise, the Gold Option account, suddently was called "a credit card account" on my monthly e-mail reminder, even though online it is still Gold Option. It was originally a loan I obtained after fighting for it accusing them of descrimination; indeed, they recanded and gave me the loan. It is small actually, and I have been paying for 5 years now. Apparently, it was a revolving type of line of credit, but I was not used it as such. I considered it a loan, period. I suppose, it was not good enough that for BofA that I was not borrowing from it and paying on time and it was in good standing. The rep I spoke to informed me that they are closing and discontinuing all Gold Option Loans/accounts. I then asked if they could review their decision and let ME close it instead of the bank, so it would look better of my credit reports. He said they cannot do that: "once an account has been closed, they cannot reopen it so the customer can close it". I know this is a lie, because I know people who did just that with other banks. In any event, no letter was sent to inform me ahead of time this were to happen and that my account (although it still shows as open online), it was going to be closed. It is hard to know if BofA feared I would borrow from it or was displeased with the fact I paid on time and never used it.
It is always a no-win situations with crook banks. I have been a loyal customer for 11 years. My credit union is starting to look really good...:)

I have or had a Gold Option account and also had a 780 or better FICO score. I opened my account in December of 2009. By March I had a balance of $4, 800 on the $10, 000 line of credit. I payed $2, 500 for April's payment knocking the balance down to around $2, 300. Two weeks ago i tried to use the account to complete my new bathroom installation and was denied. Several confused representatives told me that the Gold Option accounts had been discontinued bank-wide.

Now I am stuck with an unfinished house renovation, balance and no available credit on this account. My current statement states that the account has $7, 300 available credit. All of my payments have been on time and in excess of the minimum amount due.

I spoke with a rep for a third time to resubmit my credit application to obtain or continue with a different line of credit. They sent me a letter denying me credit based on a review of my credit. They passed this off on me. My credit has not changed in 4 months time? Bank of America must be bordering on illegal business practices I would think. I am surprised that they can get away with these unethical practices.



Videos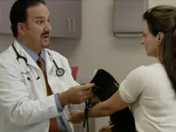 Latest Groups
Today's Mess-Up Photo