Share with Others
Recently Discussed Complaints
Consumer Tips & Tricks
Latest News & Stories
Latest Questions
Wells Fargo Home Mortgage, Pearland, Texas Complaints & Reviews - Escrow Account Shortage

Wells Fargo Home Mortgage Contacts & Informations

Wells Fargo Home Mortgage

Escrow Account Shortage

Complaint Rating:

After paying $1222 a month for my mortgage for 20 months, I was informed that my payment would increase to $1950 due to a $7500 shortage in my escrow account. I have a fixed interest rate and neither my insurance or taxes went up. They said I could pay them the $7500 to keep the payments the same as before. Unfortunately, I do not have anywhere close to that available, nor can I afford that type of an increase into my budget. Wells Fargo Home Mortgage should not be in business due to their inability to professionally run an escrow account that they require I have. I can see from other posts that I am not alone, but I felt the need to add yet one more complaint against this less than poor company.

Comments
United States
Banks





Comments

Sort by: Date | Rating

Three days prior to closing on a foreclosure property in Atlanta, the Loan officer said the appraisal value indicated they would have to charge me an additional 5% downpayment and that my loan would not close on time (as promised in their guarantee on their web site). The amount of the deposit was $5, 000 more than the not so Good Faith Estimate. Can they do this??
It seems like "bait and switch". The appraiser used homes in foreclosure more than 1.8 and 2.2 miles away from this property. I think market value should be used. They had the appraisal as of 4/17/08, but did not show it to me until 4/30--3 days away from closing??

Anybody know the law? kaybtt@aol.com

Get a certified copy of your county and school distrct taxes.Get a copy of your yearly insurance billing directly from your insurance co, xerox these and send to your mortgage branch w/ a letter stating that you are going to withold your mortgage payments for two months. Look for your closing papers, there will be one in that stack called RESPA, Real estate settlement procedures act, it states that you can withhold your mortgage payment up to 60 days w/out penalty or negative report to credit agencies. Send everything certified mail! These bastards will stop at nothing to cheat you out of money. If nothing else, sue them for fraud I am!

I am doing my home payment with IndyMac bank, but two days ago I got a letter from Escrow telling me that I have to pay a shortage of $1, 825 and my home payment increase more. This Escrow company are making fraud to us.

I am having this same problem. This bank is a rip off. I ask them to help me catch up a payment I had missed and they put me on a payment plan and stated they would help me with a loan modification. I am now $8, 000 behind. I thought I was getting help not getting further behind. I have had two increases added to my payments. I am in the process of trying another company to get a modification.

Do you fully understand every single component that goes into an escrow analysis when there ran? As for your taxes...even if your home still appraises at the same value (which WFHM doesnt even look at the appraised value of your home) never means that your "taxes" are not going to increase...as there is more that goes into your tax amout you are paying. You have every right and it is your responsibility to have or know what your tax and insurance amounts are each year as well as your insurance. They dont always send you the info so this is where you take the responsibility since it is your home to obtain this info. Also, if you just purchased this home no matter what happense when they run your escrow analysis you are going to have a shortage because it is based on 12 monthly deposits into it which when you buy or refinance a home you skip a month before you start paying. WFHM is not who is requiring you to have the escrow acct either as if you are "forced" to have it then that is under the stipulations you siged with your investor to obtain your mortgage so before you get all upset maybe you shold try and actually understand the ins and outs of everything because when you come on a site like this then you portray yourself as being not intelligant enough to even own a home. And this is coming from someone from the mortgage financial world who speaks to homeowners just like yourself every day that think they know how it all works but doesnt actually want to learn how it works.

I have exactly the same issue. Essence of the problem is that WELLS FARGO IS CROOKING ESCROW NUMBERS BY IGNORING ONE LAST PAYMENT. It works this way: Wells Fargo eliminates payment for the current month from the list of actual and projected payments, what makes balance to look low. If you add this payment to the schedule it will be not shortage off-course. Wells Fargo representative (in my case it was a lady named Jessica) was claiming that this last payment was counted somewhere else. I checked with Excel and found that it was not. It just was one payment missing. The basic trick is that Wells Fargo ignore one valid payment to make escrow balance look less. If you got a shortage notice from Wells Fargo pay attention to the list of payments they counted for your escrow, you will notice one (only one) payment that is missing on page 3 of 4 of the notice. This payment is marked by small number (1). This is where Wells Fargo has cheated you. Do not even bother calling them. Their representatives are trained to openly lie to you about that this payment is counted elsewhere. They will tell you but will not be able to say where.

Stan Sokolov got it right. You make your payment every month, and the annual escrow rebalance statement may count only 11 of the 12 escrow payments. I thought it was strange that I had a $300+ shortage on top of a $200 increase when property taxes and insurance hardly changed. I've been back and forth with Wells Fargo 5-6 times and they simply restate the obvious about payments that are not in question but they don't "understand" or discuss the one in question, typically the month where you made a payment including escrow, but the escrow statement shows $0 for just that month. Some financial institutions are regulated at the state level others at the federal level. In Washington, you can file your claim with the state, and the state will either process it it or forward it to the appropriate federal agency. You can also try
Comptroller of the Currency
Customer Assistance Group
1301 McKinney Street, Suite 3450
Houston, Texas 77010-9050
Telephone Number: (800) 613-6743
Website address: www.helpwithmybank.gov

Wells Fargo did THE EXACT thing with our Mortgage in PA. They said our Flood Insurance was "INADEUATE" although the Insurance Provider has continually shown letters that it IS ! WF paid out Flood Insurance to "ANOTHER COMPANY" in addition to the regular insurance that depleted the cushion in ESCROW. That money was eventually sent as a check for $500.00 to our home, not re-deposited in Escrow, causing my Wife to put it into our regular Checking Account to use for Bills.It was identified in the letter as a OVERPAYMENT and she just thought it a Honest mistake and was our money.
Now the monthly Mortgage payment has grown to $200.00 more each month for 2 years. I dont understand how this can continue as the Principal has not reflected the additional payment, only the interest.
How convenient for Wells Fargo.They just gave themselves a Raise.
Were just l;earning how crooked they are!

wells fargo we have escrow account. my property taxes are paid .i am a disabled vet. each year at tax time they say we tried to pay your taxes they know the taxes are paid. so the only thing in the escrow account is for hud insurance and our home insdurance. insurance is paid in april for the year. in jan. 2012hey had the amount for that. so from jan. to april 2012 where is the money going. that is about 95.00 a month for our insurance. 4 months at 95.00 is 380.00 where is it it does not come back to us that is have of next years insuranc so the other months is 760.00 plus the 380.00 that is 1140.00 and the insurance is only about 650.00 a year. so where does the extra money go 490.00. then the usally jack up our payment every year. the feds. need to do something about these crapp banks thank you. rkimble

I am dealing with an escrow increase by Wellsfargo. My principle and interest is $652.00 and Wellsfargo want me to pay an additional $685.00 more in escrow. This is total of more than $1300.00. One representative from Wellsfargo told me that I could pay my escrow myself and that she would send me the papers to sign. This morning after talking with another representative, she said that I could not pay my own insurance or property taxes. At first she said I could not do it because my home was a VA home. Then later during our conversation she stated that was an agreement between me and the lender. I explained to her that the lender have a responsibility to maintain the escrow account in a manner that would not cause harm to the comsumer especially when they cause the escrow account to be short. The lady was very supportive in her ability to listen, however, there was nothing she could do. What Wellsfargo has been doing with our mortgages is clearly an effort to cause harm and more foreclosures. Everyone is encouraged to write your representative in Washington and share this concern. It is hard for a crook to go straight.

my wife purchased 24 acres of land in 1996 we decided in 2004 to build our dream home
puittig aside 1 acre for the builder to build a two story house, at closing we made a mistake
today we regret, unknownly we signed the house worth $136.000 and the 23 acres at
$161.000 over to wells fargo. that is not the only problem the house and land is under
forclouser sale date july 1st 2013 IS THERE ANY BODY OUT WHO CAN HELP
THANKFULLY YOURS ABR

Wells Fargo holds a small loan on my house (less than 15% of value) yet they opened an escrow account and paid my property taxes! I did not know this until I went to pay them myself, they were not late, btw. I went to local branch and was told to reimburse money and account would be closed. I did this imediately with branch employees as witnesses only to be informed by mail days later that the escrow account would remain open and my mortgage pymt will DOUBLE to build escrow for Next Year's property taxes! This has to be illegal trade practice, I am disabled and habe always paidmy mortgage, insurance and property taxes myself ontime and cannot afford a 100% increase in my mortgage pymnt! Can anyone advise me as to what I do next?

I am about to let the house go and tell Wells Fargo to stick it. I just refinanced mind you it has not been one year and I received a letter stating that my escrow is short by almost $1000.00, how can that be. It seems that every year I go through the same bullshit with them. Another thing that I would like to know is every month for the past 12 years that I have owned this house really ( Wells Fargo House ) I have never ever been late on a mortgage payment and when I can have applied a little extra towards escrow and still I fall short. I smell a big FAT DIRTY RAT (s) lining there pockets. I am so mad this is what America has become yep the American dream you mean the American night mare!!!



Videos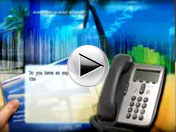 Latest Groups
Today's Mess-Up Photo