Share with Others
Recently Discussed Complaints
Consumer Tips & Tricks
Latest News & Stories
Latest Questions
Travis Industries Complaints & Reviews - Poor quality gas fireplace

Travis Industries Contacts & Informations

Travis Industries

Poor quality gas fireplace

Complaint Rating:

This is an attractive gas fireplace. However, before purchasing one I urge the customer to open the door at the bottom of the fireplace, remove the panel and examine the mess behind. The rat's nest of wires is something not worthy of a high school science project. Also remove the battery tray on the right side. This should convince the customer to look for another unit.

I purchased and installed the blower after installing the fireplace. It is not an easy job, in large part because the instructions are so poor. I had to call customer service at least three times to get information not provided in the instructions.

The blower is controlled by a thermostat. After the fireplace has been producing hot air for at least 30 minutes, the blower is activated. It remains on blowing cold air long after the fireplace flame has been turned off. Replacing the thermostat with different settings made it activate sooner, but the blower still remains on longer than it should.

All this and more I sent in a letter to the president of Travis Industries. He didn't even acknowledge receipt of my letter.

Comments
United States
Products & Services

More Travis Industries complaints






Comments

Sort by: Date | Rating

Its going to be very difficult to service a high tech unit like Fireplace Xtrordinair if you are not a factory trained technician. The fans are meant to be installed prior to installation of the unit to avoid exactly the kind of difficulty you experienced. The call from consumers for gas fireplaces with IPI ignition was answered by Travis with this new Greensmart System which provides a large collection of features that are unrivaled by any other manufacturer today. and provide fuel savings. That tangle of wires behind the dashboard gives you total control over all features of the fireplace, and the position of them is critical to heat transfer and longevity of the components they control. The blower is activated by a snap disc or thermodisc that supplies current once the operating temperature of the fireplace reaches 120 degrees. In some cases using a lower temp snap disc has been more preferable to certain customers. Remember that this is a variable speed blower that can be turned from low to high or off at any time desired.

I have a fireplace Xtrordinair and I have built a new house in Oct 2006 and we had the fireplace installed, we used it for 3 seasons and the blower is constantly screwing up and the place that sold us the unit will not return my calls. I know its the blower snap disk, however the schematic shows it as a thermostat outside the blower, but it is not that sensor, I have 120v going into the motor and it goes on and off constantly, please help anyone with this problem!!!

I have been fighting with Travis Industries for a couple of years. I'm trying to get them to take some accountability and stand behind one of their products: the Avalon "Tree of Life" gas stove. Our stove has emitted noxious-smelling fumes since it was new, and we have not been able to tolerate using it for more than a few minutes at a time. I have had not luck with the store that sold me the stove. I paid a repairman to look at it, and he diagnosed "bad paint". The crew that built our house burned the stove to cure the paint before we moved in; and, following the Travis service manager's direction, we have burned it another 8 consecutive hours (with doors and windows open to air out the stink). Nothing has helped. I have written numerous letters and had phone conversations with the service manager...all to no avail. The stove is very pretty but defective and useless. I need a replacement or a refund. But nobody will help me. Carolyn Dowdy

Good luck trying to get by travis industries service managers, scott, and shawn. these 2 guys are smart mouths, who will not let you get any calls, or letters piast them. I have been trying to contact the president of travis myself, due to a piece of garbage pettel stove. Each attempt was intercepted by scott, and shawn. The pellet stove has been replaced one time already after 1 month of use, as it kept turning itself off, burning out of control, the auger gets tight and makes the loudest noises, that wake you out of a sound sleep. They cannot figure out whats wrong with the stove, so it was replaced one time already. The new one has even worse problems than the first. So now we have to replace it again this summer, hopefully after travis gets all the bugs worked out of the units. have no confidence they will fix the issues, but ill have to wait and see.
As for travis standing behind their product, take your own chances, as they will fight you every step of the way. Im glad to see im not the only one who has problems getting travis to stand behind the product. They try their best to get past the one year warranty, so this way you have to pay for all repairs, and service, even though its 90% of the time, its travis's fault. They have had horrible issues with all of their products this year 2012-2-13. The biggest issue is getting them to take care of the issues. I am on pellet stove number 2, which as stated earlier has worse and more problems than the first, and they will be replacing again in a couple months after winter. so this will be 3 installs of 3 different stoves within 4 months. also watch your pellet burn. We have went through almost 6 tons of pellets since the beginning of december 2012. we are averaging 3 bags a day, and 90% of the time, my ashpan is filled with full red hot pellet embers, which makes my floor incredibly hot and actually dangerous. I was told the door rope was faulty from the factory, and it needed to be replaced. I recieved the rope and adhesive from the dealer, replaced all the ropes, which were checked by a travis service tech. He said everythings fine, theres no reason you should be wasting pellets as such. So as it seems, he himself is not sure why the stove wastes so many pellets. All i know is i have to empty my ashpan 2 times a day, sometimes 3, because its so full of red hot embers, its a real fire hazard.
I would not recommend travis industries to anyone. save yourself thousands of dollars and go elsewhere. check out US stoves, or harmon, or anything else other than travis. I spent $3, 500 on the stove and door. Then $200.00 on the vent kit for the travis avalon camano. Had it installed, it died. Had the original un-installed, and number 2 re-installed. now stove number 2 needs to be replaced, Which travis industries expects me to eat that cost. plus burning and wasting way more pellets than should be used, ive spent over $1, 200 on pellets, plus over $1, 000 out of pocket to have the 2 original stoves installed and re installed. so for a $3, 000 dollar pellet stove, which is a real piece of junk, and horribly problematic. I have lost thousands of dollars due to it. 3, 500 for stove, 1, 200 for un install- re install, $1, 200 on pellets, $80 on misc parts for uninstall- reinstall, 3 hours of running around on a saturday afternoon to try to find vent pipe parts at various locations, $120 on gas running around for parts, countless hours of un necessary cleaning of the stove, hassles, middle of the night cleanings to get stove to turn back on, no back up by travis, no making good on promises made by travis. A service tech from travis checking the stove and putting new parts in. 5 minutes after the dealer and service tech leave my house, the stove turns itself off again and were back at square one. so basically for a $3, 000 stove which does not come with a door, you have to pay an extra $269.00 for the door. A entire winter of nothing but the stove dying and having a mind of its own, its noisy, never runs properly, basically i am into this pice of garbage for over $6, 000. And travis still cant get it right. Oh and try to get a reimbursement for any of your hassles, , , LMAO... this place is a joke. And as stated above, if you could get around the service tech and manager scott and shawn, you may have a chance at getting to someone who truly cares about travis's product. But god luck doing so. I would not recommend travis products to anyone. They change things after they have already sold hundreds, and the changes they made are worse than the original. You have been warned, stay away from travis, all your doing is buying a very over priced headache, you wont soon forget.

Iowa homeowner., , is the unit cooling down when the blower operates thus making the sensor turn off and then heats up and blower turns back on??? That's what it sounds like from your description, which means everything is working fine. Turn up gas volume and born hotter and the sensor will stay on. Hope this helps ya

I have a Travis Industries Avalon Rosario fireplace insert. It has been a complete waste of money, and it was not cheap to buy!! The "greensmart" technology is a load of BS. The blower comes on sometimes, but usually not. Most of the heat goes up the stack. We are on a first name basis with the repairman, he comes to the house at least every year to fix the unit. DO NOT BUY ANYTHING FROM TRAVIS INDUSTRIES!!!

I have two Travis fireplace inserts with "Greensmart" technology. The receivers have failed on both units, multiple times, as well as multiple issues with the pilot on one of the units. I have had over a dozen service calls since they were installed 3 1/2 years ago--six of them in the first four months alone. I was recently told that leaving the pilot in "continuous" mode, rather than the Greensmart mode, would keep the unit from having problems. Wrong! Both receivers and one of the pilots just failed again today. And, excuse me, but leaving the pilot in continuous mode defeats the purpose of paying extra cost for the Greensmart technology, doesn't it? If I knew 3/12 years ago what I know now, I most certainly would not have purchased a Travis product.

Has anyone had a problem with the Fireplace Xtrodinair Elite 36" producing CREOSOTE IN THE FIREBOX BUT NOT IN THE CHIMNEY? We are burning according to directions and are only burning dry seasoned oak wood.



Videos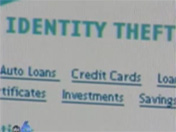 Latest Groups
Today's Mess-Up Photo