Share with Others
Recently Discussed Complaints
Consumer Tips & Tricks
Latest News & Stories
Latest Questions
Kohl's Complaints & Reviews - Fraud and cheating!

Kohl's Contacts & Informations

Kohl's

Fraud and cheating!

Complaint Rating:

I recently returned a few items to Kohl's department store that my mom had purchased for me, and did not have a receipt for them. The person at the counter gave me a receipt and said that the corporate office was going to send me a merchandise credit for the amount in 10 or so days. If I didn't receive the merchandise credit in the 10 days, I should call the 800 number on the bottom of the receipt.

So I never received the credit in the 10 days, called the corporate refunds department, and they told me that they would not return my credit until I called back with my mother's credit card # and the exact dates that the items were purchased.

I told the woman that my mom happens to buy ALOT from Kohl's and I can give her the credit card # but there is NO WAY that we would be able to get the exact dates the items were purchased. The woman said without that they would not be able to issue the refund. I stated so basically you (Kohl's) robbed me of my items and won't return my items or money? She stated that I should go down to the store and get my items back (this is 10 or so days later mind you). The store would not have my items. I asked to speak with a manager, she stated that ALL managers were unavailable.

I have tried calling the corporate refund office again and seem to get hung up on before I'm able to talk to anyone.

Comments
United States
Clothing, Shoes & Acc





Comments

Sort by: Date | Rating

I ordered school clothes for my daughter who lives in Washington (I'm in CA) on Aug 18. She hasn't received them. UPS shows them being billed to ship, but they don't have the package. Kohl's won't refund my credit card until they find the package. It's now 2 months! Interest on my credit card for stuff I don't even have. All I get is "we are checking into it and we'll email you when it's resolved!" I have NEVER received an email from Kohl's and I've called them FIVE times!!! I want my money back. I don't care if they ever find their $31 package! All the keep saying is they are working on it.

NEVER will I shop at Kohl's online or in their store again!!!

your story does not sound right, first of all they can do a lookup on your kohls credit card, scan the item u returned if the upc numbers are on the item.also without a receipt you will get store credit.to have corporate call u it has to be a higher $ amount. and who cares how much u spen there, so your story does not mske sense, i think u are telling a fib.

i hate kohls i never ever shop there, my friend gave me gift from kohls, but i did not like it and he told me he got it from kohls and i went to kohls to returne the itme and they told me they will send it to me but they never send me my refund i think this is fraud and cheating.

between my family and myself we probably shop at Kohls or Kohls.com atleast 3 times a week. Today I went to return a gift and I did not have the receipt. This was a gift given by a relative that I do not stay in touch with often but to make a long story short when I was about to be issued a store credit I was only offered two options. I was offered a Corporate refund or an even exchange. I found something that was $10 cheaper than the refund amount that I really wanted to get my niece for the holidays. When I went to check out i was told it had to be the EXACT dollar amount. not a penny more, not a penny less. So i decided i would do some Christmas Shopping and over a 3 hour period I found 3 items in the entire store that were the same amount. One was on sale so that didn't count, one was a few dollars more and they wouldn't let me pay the difference and one was 20 less and they wouldn't even let me take a loss i was fine with taking. Now I have been reading these horror stories about corporate refunds and I have no choice but to walk into kohls demanding my item back tomorrow. I offered to pay more, take a loss and i waisted HOURS. As much as I buy at kohls the are not going to be getting anymore business of mine and the fact that they couoldnt even work with me when i was willing to take a loss on the value of the item is just absurd. I JUST WANT THE NEXT PERSON THAT IS LOOKING INTO CORPORATE REFUNDS TO KNOW DO NOT DO IT! YOU HAVE TO LEAVE THEM YOUR BRAND NEW ITEM (WHICH THEY BROKE THE FACTORY SEAL ON AND TORE THE PACKAGE APART TO INSPECT IT) AND YOU GET NOTHING BUT A PIECE OF PAPER STATING THAT A REFUND MAY COME IN 7-10 DAYS AND IF NOT THEN TO CALL THEM. How about you call your customers? If one of my customers ever had to call me for an answer after 10 days (which is nuts to begin with) I would be go above and beyond to take care of the situation right away. You lost a customer of 12 years and it looks like a lot more will be following. Bye Bye Kohls.

I absolutely loved Kohls and would shop there frequently until I had a situation this week. My fiancee and I purchased an engadgement ring from there in March 2011 for $1300.00. I absolutely fell in love with it the moment I put it on and I knew it was the ring. In the end of March 2012 a stone fell out and so I brought it back to Kohls on so I can try to get the ring replaced, as the manufacturer policy is to either replace it or just refund it. I wanted to keep my ring so I just wanted it replaced. The local store didnt have it but the girl at the jewelry counter called other stores around and there was another Kohls within 45 min that if I wanted to drive to go get it they would hold it for me and i could do the exchange. So we go to the other store and I dont know why but the girl at the jewelry counter actually refunded me my money and we "rebought" the ring instead of just exchanging it? I dont know why she did it this way but when she did it gave me Kohls cash. I asked her why i was getting this and she said I should of gotten it the first time when I bought the ring so Im getting it now.. which I really wasnt too sure about but she insisted it was "OK" and I use it. so I got the new ring and the following weekend used my kohls cash bc they only give you a certain timeframe to use it. Then on April 15th which was a sunday and ONLY 10 days after i had purchased my new ring, a diamond fell out! Now am I not only furious but upset bc this is now ring #2 that I have to return and I wasnt going to try to get a 3rd so decided to take it back to just get my money and start looking elsewhere being since Im getting married in 4 months. I go to give them the receipt and the manager perceded to explain to me how I could either get back the full 1300 in merchandise credit or 1043 back cash because i had spent my kohls cash... This sent me OVER the edge. I am going to now get penalized bc of your ring that I have had to get replaced? Recieving Kohls cash is more or less a perk for your customer that spends money in your store, and obviously if I would of realized the ring I just purchased was going to have stones fall out of it 10 days after i bought it I would of never used the Kohls cash. I cant wrap my head around the fact that I came in with 1300 CASH to purchase this ring and walk out with 1043... so they said the only thing they would do is have corporate send me a merchandise credit for the difference they wouldnt give me back cash... Im sorry but merchandise credit is the last thing I want right now, as I will not be continuing shopping in your store and now i am short 254 to put down on another engadgement ring I know have to go find, Thanks Kohls!

As far as the ring situation, I know this can seem confusing to customers, but remember the amount of cash you lost out on, is what you spent on the other merchandise you bought with the Kohl's Cash. If you hadn't had Kohl's Cash, you would have had to have given us that much more money to bring those items out of the store. Think about what would happen if Kohl's did not have this policy...
1. Customer realizes we are issuing Kohl's Cash. 2. Customer buys a large amount of merchandise in order to earn $100 Kohl's Cash. 3. Customer returns all of the merchandise used to earn Kohl's Cash and now goes on a shopping spree essentially for free.
I realize this was not what you were trying to do, but we would have people "legally" shoplifting.

wow!!! this exact thing just happened to me as well...I'm telling u, get a lawyer asap...that's what I'm looking into myself...i also did a non-receipt return of items that were worth 300 dollars n i was also given a piece of paper but the difference between me n you is i was robbed for half the value of the items n was also told in the mail with in ten days ill received a refund of 178.00 and to call if i don't see anything in the mail...well its been 3 month and I've called been asked a million questions etc and i was approved blah blah blah n receivedd nothing yet...i swear after speaking to a lady named Sharron from the Kohl's corp. office " customer transaction" she got me so pist that I'm now gonna file suit or report these bastards to everyone i can...lawsuit is what this company needs, , , , n yes I've been robbed also...no refund no clothes nothing...$$$$$$300 worth of drama...they have forever lost my business and the business of many in south jersey...highway robbery...they should b sued for lying to ppl about there return policy and false advertising aswel...I'm with u on this n believe every word ...

I THINK MY EXPERENCE IS THE WORSE KOHL STORY EVER!!!
I LOVE SHOPPING AT KOHLS BUT I DO SHOP IN MODERATION
IN FACT I WAS WORKING ON LOWERING MY CREDIT BILLS JUST IN CASE I NEED IT IN AN EMERGENCY.
I HAD NOT USED MY KOHLS CHARGE SINCE DEC 2013 (6 MONTHS) XMAS SHOPPING :) TOTALING 256.00
JUNE 2 2014 I RECEIVED MY BILL WTH 1300.00 IN CHARGES MADE 4 DIFFERENCT DAYS IN MD MAY AT 4 DIFFERENT STORES??
JUNE 2ND I CALLED AND REPORTED IT TO KOHLS -SHE QUESTIONED IF I REMEMBERED THE PURCHASES??? IS SHE A FLIPN IDIOT IS WHAT I THOUGHT...BUT DID NOT SAY
FILED A POLICE REPORT
FILED A REPORT WITH THE CREDIT AGECY KOHLS RECOMMENDED
JUNE 5TH, ...YESTERDAY I RECEIVE A NICE "THANK YOU" CARD FROM KOHLS FOR SPENDING THE AMOUNTS I DID NOT DO THE PREVIOUS MONTH
GO FIGURE ...KOHLS NOTICED HOW MUCH MONEY I SPENT IN 1 MONTH WAS OUT OF MY NORM THEREFORE THEY WANTED TO THANK ME BUT NEVER NOTICED I HAD NEVER SPENT THAT MUCH IN 1 MONTH THE WHOLE 7 YEARS I HAD THE ACCOUNT???? THE PURCHASES WERE OUT OF MY NORMAL PURCHASE PATTERN...HUMM GO FIGURE THERE IS A HAPPY ALERT FOR OUT OF THE NORM PURCHASES AND NO ONE AT KOHLS NOTICED THIS AS ODD??
I DISCOVERED YOU DO NOT HAVE TO HAVE YOUR KOHLS CARD OR ID TO MAKE PURCHASES..JUST UR SSI WILL DO??
R THEY FLIPN SERIOUS????



Videos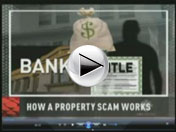 Latest Groups
Today's Mess-Up Photo