Share with Others
Recently Discussed Complaints
Consumer Tips & Tricks
Latest News & Stories
Latest Questions
Frigidaire Complaints & Reviews - worst appliances on the planet

Frigidaire Contacts & Informations

Frigidaire

worst appliances on the planet

Complaint Rating:

Contact information:
Frigidaire


United States




Who is the CEO of Frigidaire? He should be ashamed of himself, to allow these products on the market! I bought a newly renovated place, and the sellers had put in all new frigidaire appliances. THANK GOD I paid the extended warranties. I am on a first-name basis with the repair guys, and I have all their cell phone numbers. I have this recurrent dream that I meet the ceo of Frigidaire and put him in his place on the spot. These are the biggest piece of crap appliances, and I think that for what I paid for the warranty over the past 3 years, I could have bought all new GE profile appliances.

Comments
United States
Appliances

More Frigidaire complaints






Comments

Sort by: Date | Rating

I have had the same experience with my refridgerator! I could not agree more with you!

I bought a Frigidaire dryer, dishwasher, and frigerator 7 years ago...and they are all a big peice of crap. They are the worst products I've ever had. I would not even give them away for the problems they have caused. The stainless steel on my frig and dishwasher is completely rusted. The dryer burns rust spots on clothes and snags them. The freezer door seal fell out. I hate Frigidaire. Please don't buy these products. Frigidaire was good back in the day, but Electrolux bought them out, and now they just suck...it's sad.

I have a (2 year old) frigidaire microwave and it is horrible. Sometimes (and only sometimes) it works ...

I just hope this piece of junk is not giving my family and me cancer!!!

I am contacting you on behalf of Electrolux Major Appliances in relation to your posting on http://www.complaintsboard.com. I would like to apologize for the difficulty you have had with your appliance. I would appreciate the opportunity to discuss this issue with you so that I can personally look in to this matter in order to do so please send me your contact information, and the best time to contact you. I would also need your model and serial number and a file number if available, so that I can research this matter? Again I regret the disappointment with your appliance and look forward to resolving this issue with you.

Sincerely
Chris Polk
Escalation Specialist
Electrolux Major Appliances
chris.polk@electrolux.com

We a house fire on March 12, 2009 that was caused by a Frigidaire dryer GLGQ642AS. It had the exact same fire inside the drum that is all over the internet. It started a fire while I was at work and caused 150, 000 damage to my home. We lived in a rental for six months and are now back in my new rebuilt home. The repair guy said about six months earlier that it had started a fire before but the dryer is suppose to maintain inside the drum. There is a small crack between the dryer and the drum and over time it builds up and the lint over the motor ignites. Very scary thing, we could of been sleeping. I was paid for everything because we had good insurance but I lost 4 weeks of work and the stress on the family. Can I still bring a suit against Electrolux even if I was paid off and my house was repaired and belonging were replaced. And if I do does the insurance company have any claim if I get a settlement. I was not compensated for my stress level, the hundreds of hours of acting as foreman on construction of the house and my loss of time at work. If the insurance can get the settlement what is the point of doing this.

I just moved into an apartment with the Fridgidaire Gallery appliances. Horrible, it's like they were made to break all at the exact same time. I've already had the washer/dryer removed and replaced with a LG which I love btw. The refrigerator sounds like it's about to take off into outer space, it rattles and ticks all day long and the washing machine stops running after 10 minutes into the wash. I'm renting an investment property so the owner doesn't care about the quality and I'm sure was looking for the cheapest thing on the market. I can't help but think how bad products like these are for the environment and why someone would want to deal with the hassle of having them replaced after only 2 years. Don't spend your money on these, pay more for something reliable.

I have a 3-year fridge and it stopped working last week. Before that the water valve was leaking and I had to shut off the valve of water supply. Got a technician(recommended by Electrolux) to look at the fridge and he estimated $1000 on repair and not including labour. Compressor, evaporator, heat exchange and water valve are gone. Really want to question the quality of their products.

With almost all parts coming from China and assembled in mexico ...all appliances in the last 5 yrs are very disposable...this is very sad ...american appliance...tho owned by americans...r basically made in china and the quality of all ur major appliances (refrigerators washers dryers and the like) has dropped drastically ...i have been in the appliance business for 15 yrs service and repair ...and in that time i have seen a very bad trend in the quality...basically there is no quality ...it seems as tho the manufacturers want to make them disposable, not last very long at all ...most not making the warranty or soon after breaking down with ridiculous priced parts for repair ...this is a very sad thing ...but it is the truth ...the future does not look good for American made appliances ...just my 2 cents from someone who works on appliances everyday in warranty and not

Geez, this is what we voted for 30 years ago when we wanted Washington to get out of our lives and let the private sector do whatever it damn well wanted. We all cheered when Reagan went to war against the unions and joined the Wall Street chorus who said that making anything in America was too expensive and that American workers made too much money. We wanted everything cheap, even as we lost our jobs. For everybody suffering under this tide of shoddy quality, we have dozens who will defend the system and tell you to start your own company! A defense so stupid that it defies further comment...

Some people you just can't reach. So you get what we had here for the last 30 years, which is the way we wanted it... well, we got it. I don't like it any more than you men.

what a piece of garbage, broke two times so far! burner will be on all day and wouldn't go off unless you unplug the stove. We brought the technician and changed the circuit board and two days ago one burner wouldn't work and another would turn hot read and wouldn't go off unless you unplug. I feel like putting it on my pick up truck and smash it in front of whoever is manufacturing this piece of shit. What a god damn scam this company is, they should be sued and put out of business for putting public safety at risk.

I agree...Frigidaire is not a good product. I have a FRS26H5ASB4 stainless side by side which only 9 years old. It has never worked right since day one. It has frozen things in the fridge from time to time, all the while the settings were never changed. It now appears that the compressor is on its last leg. When it goes into defrost mode, the compressor will not kick on. Really, 9 years? Just ordered a hard start kit to try an get a couple of more months out of it, then good bye Frigidaire. Sounds like a case of PPW (Piss poor workmanship) to me. JUNK!!! I will buy another brand in the future. Do yourself a favor, skip by their crap at the appliance store, and buy something that will last. It'll be worth it in the long run.

I have a fridgidaire washer and dryer and I have had it for almost three years broke down three times now we are throwing it out piece of crap... I also have a brand new fridgidaire microwave hood fan and the handle busted its plastic and went into my eye... My builder uses these as standards and I have only had this for three months... Piece of crap. All my friends who built with the same builder same problem ... Spend the extra money and do not buy from this company crap quality

I have a washer dryer pile of sh*t from Fridgicrap.

Not only did the most important part( transmission of washer) break after 14months, the part is 5months backordered!
A Frigidaire repairman quoted it as a $700 job and while leaving my house said I should just "throw it out and get an LG", this was a rep from Frigidaire!

Customer services is just a time sink... I've been on hold for almost 10hours so far in 2 weeks.
I'm considering a small claims case, but fear having to be prescribed blood pressure meds until the court date.

Had a Frigidaire dishwasher that only lasted 5 years, before it had to be replaced! Now my Frigidaire washing machine broke after 6 years. Wish I had read Consumer Reports about not buying Frigidaire before my purchases. Save yourself the headache and don't waste your money!
The saga continues! I had an authorized Frigidaire repairman come try to fix my washer and it took 2 and a half hours for him to tell me the part he had wouldn't fix it. He told me to order the other part myself and call him when it comes in. Shipping will take 7-10 days, BUT you can pay an extra $30 for 2nd or next day shipping. Frigidaire knows you need the part ASAP. What a scam! When I asked for a supervisor, I was told to call back after 9am. It was 8:45 am. I asked to leave my number for a call back and I was told Frigidaire supervisors don't call people back. This company is horribly managed.

I finally reached a supervisor. After being on hold for 45 minutes to see if I would go away, a supervisor finally picked up. Yes 45 minutes!

WHAT A JOKE. ORDERED A PART FOR 2ND DAY DELIVERY ON THE 15TH, HERE IT IS THE 20TH AND THE PART HASN'T BEEN SHIPPED. I WILL NEVER PURCHASE A PRODUCT FROM YOU EVER AGAIN!I tried to cancel the order. When I called my credit card company, I was informed I had been double charged. Letting MasterCard deal with Frigidaire. I bought a LG washer!

I should have just bought a new washer and saved myself all the headaches on being put on hold all the time and flat out lied to. I look forward to reading that Frigidaire is no more.

I live in a brand new development where 82 homes were built fully furnished with Frigidaire appliances. 7 days ago my oven caught fire! The fire marshal in Berkeley declared it a manufacture error and electrical fire within the unit! The worst part is this is the second stove in our development same make and model that has now caught fire!!! 7 days have gone by and Frigidaire has yet to contact us about our stove and its sitting in our garage waiting to "be picked up and investigated by Frigidaire" this is a budge hazzard to every home in our development! There is obviously an issue with this model stove and we are outraged that Frigidaire has done nothing in one weeks time to do anything about our fire! The worst part is that the last stove was used only one time when this happened using the oven and the company chalks vituperates as being due to grease? How can a grease fire occur below the burners on the insulation of a Brand new stove while using the oven???? If I don't hear from Frigidaire by today April 29th 2014 I will be contacting my lawyer and WILL BE SUING THIS COMPANY!!!



Videos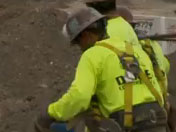 Latest Groups
Today's Mess-Up Photo