Share with Others
Recently Discussed Complaints
Consumer Tips & Tricks
Latest News & Stories
Latest Questions
Steam Software, Bellevue, Washington Complaints & Reviews - Unethical business practice

Steam Software Contacts & Informations

Steam Software

Unethical business practice

Complaint Rating:

Contact information:
Steam


Bellevue

,

Washington




United States


steampowered.com


Steam / Valve Software is an online software delivery service.
Those who are into online gaming will be familiar with Steam.

See: http://en.wikipedia.org/wiki/Steam_(content_delivery)

I purchased a software title from Steam. The software did not work and required a patch from the company that wrote the software. I downloaded the patch but could not run it because all software from Steam runs on the "Steam Cloud", cloud computing where your files are stored on a server and not on your physical computer.
Steam does not have a technical support phone number so I contacted them via email.
After one week Steam replied that this was not their fault but the fault of the company that wrote the software.
I informed Steam that they sold me this software, regardless of its faults.
Steam insisted that the software should work but if it doesn't then I must contact the support of the company that created the software.
Steam took it upon themselves to state that NO REFUNDS will be given.

So, I am out $39.99
There are a few lessons to be learned here.
1. Think twice about doing business with a company that does not offer a tech support phone number.
2. Always do a search to see what other consumers have experienced.
3. Never underestimate the greed or stupidity of any company when it comes to bottom line profit.

I am stuck with a product that will never work and Steam knows this. They seem okay and have defended their business practices as being completely above-board.

Be warned that what you buy from Steam will not be yours to own but yours to use, if it works.
Always conduct due diligence on any company online.
If I had done so, I would have seen the scores of complaints, and I would have declined to do business with them.

Comments
United States
Software & Games

More Steam Software complaints






Comments

Sort by: Date | Rating

I strong agree with what Jonathan has written as i have had a very similar problem. My game did work though for about 5 mins, after which i was kicked from the server i was on for having the unrecognised software/driver. The game was Call of Duty: World at War. I have since bought the cd version and all is well. So I would presume that it is the steam software that is required to run the steam downloaded games is at fault! I am still negotiating a refund, but thing look bleak, as steam have also informed me that they don't offer refunds :(

Watch this space.

new issues with steam, i purchased dow 2 from walmart only to have it NOT install. according to steam internet is required to install teh game and claim it is on the package as such. well on my package i see NOTHING that says "internet connection required for installation" so now buying software in a store is pointless because it is apparently downloading through steam anyway which instead of taking a max of 30 minutes with my software installs it takes days due to crappy steam servers. i advise everyone to steer clear of games carrying the steam or valve logo and also any games that are partenered with steam or valve for digital distribution. unless you want to have long install times and and even longer if an update is required as those take just as long or longer than game install.

another thing is that if you buy your software in store and dont have internet and cant install teh game you are screwed, steam and teh game manufacturer have your money and no longer care about you. store will NOT take it back if opened due to copyright laws and steam refuses to give refund for somethign that is clearly their fault due to not stating it on packaging while at the same time stating "it is the users/consumers responsibility to interpret "internet connection required for activation" as "internet connection required for installation", well if internet conection required for activation means wont install without internet please tell me why all of my original NON steam store bought dow games installed without internet connection and ran just fine?

I have one better steam took money out of my bank account and i did not buy anything. They will not return my calls. and email corispondence take 3 days to get a answer only to ask for info i have provided 4 times already. going to the bank to dispute the charges. as working with steam is a waste of time.

For those of you interested, there is now a "Boycott Steam" Facebook page. Please share it with your friends and see if we can get enough representation to get these developers to start paying attention to the consumer again!

That site truly is a headache and they do jerk the people around A LOT.
One day I could not log into my account and was told I had no account with them etc.
Took me two weeks of going back and forth with them to get my account back and never got an answer to why the account was lost in the first place.
If this happens again I will turn the problem to the general consumer complaint form, address below.
https://fortress.wa.gov/atg/formhandler/ago/ComplaintForm.aspx
If enough people report them they will have to answer for the mistreatment to the players.

I agree. I spent two hours trying to fix a download and when I gave up I asked steam for a refund. Thye replied they do not offier refunds or exchanges. Do not do business with this company.

I Purchased Fallout New Vegas retail, I went to install it, I had a Duplicate Serial Number, Steam was of little help. I finally got it registered, 10 days ago, I purchased, the Add on Modules for Fallout New Vegas, and began experiencing repeated crashes, lost game saves, poor preformance, lock ups. Repeated Attempts to get the problem fixed, by not only Steam, and Bethsoft, I am Now out $69.94 for a game that Does not Run!!! Steam/Valve Corp needs to be Investigated by the Federal Fair Trade Commission, and put out of Buisness!!!

Maxvlad, if Steam is stealing money from your bank account without your consent, have the bank stop paying them, Contact the FBI, because that is theft through interstate commerce and is punisable under Title 18.

STEAM is big and bad and I mean bad in the bad way not the good way.

They do not even attempt to assist customers or offer refunds when the software doesn't work they way it should.

Shame on you STEAM!!!

I bought Killing Floor as a gift for my son, sent it through Steam to his account, the game worked and when he exited the game it wouldnt work again coming up with a runtime error. I contacted Tripwire and they said the laptop my son had, has an integrated graphics card which the game isnt compatible with, I didnt know this as not being technically minded in any way, but no where on the specs for the game does it say it wont work with an integrated graphics card, now I cant get a refund eventhough steam know it wont work, not good, my son wanted COD Ghosts but no way will I buy through steam again

I agree. What a bunch of hustlers. Now they are offering to let you buy games that are not fully tested and selling them as pre release. My $18. I'll never buy another thing from them. Be warned and beware..

I agree, this service is shit, would not recommend and will not buy any product connected to steam!

Looked at my bank account this morning and Steam had taken out $50, $1.28, and $1.76. We haven't used this service in almost 4 years!! Already contacted the bank

If you have any problem with steam, it stands to reason you'd contact the support, right?
Well, after waiting a week for a reply, you will just get some automated response. Don't understand the relevance of that response? Their response is the exact same words again!
Don't like that? After four or five messages, you will eventually get forwarded to talk to the community... who will subsequently crucify you for your views.



Videos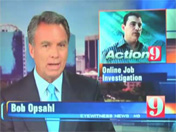 Latest Groups
Today's Mess-Up Photo