Share with Others
Recently Discussed Complaints
Consumer Tips & Tricks
Latest News & Stories
Latest Questions
Sears Home Improvement Complaints & Reviews - unethical

Sears Home Improvement Contacts & Informations

Sears Home Improvement

unethical

Complaint Rating:

I worked for SHIP (sears home improvement) for a couple of years. The things that I experienced were shocking and sickening. We were trained like stupid blind mice and only many months into the job did you start to realize that many of the things that you were promising to the customers were not only false but impossible. Examples: Our installers have an average of 10 years of experience before they are hired by us and then are sent to "sears' school to do things our way...hogwash, we would send out virtual strangers having never looked at their work much less trained them. If they botched a job, Oh well. Plus we promise vigorous background checks, & drug testing unlike the Box Co.'s possibly but only when they start and only the head guy, if they do something afterwards we never knew it...
Had one manager/salesman with so many DUI's he was driving with no license, only found out when he transferred to another state and had to re-apply. One new manager/trainer said to "kick their dogs" under the table to keep them away from you. As to pricing it was an open season. Sales people get charged for any over runs on the job. Unexpected costs, or items they don't notice in the dark or at 10 pm etc. so guess what? The smart ones throw in lots of extra product and labor to "cover their butts". The joke was how many extra houses of siding there was back in the warehouse. Long term employees were suspected of having HVAC, siding & kitchens done for free in their houses?????
Warranty and follow up was a joke, customers would turn blue before we would show up to service.
I would say run run run as fast as you can away from the "FREE ESTIMATES" this is not your Parents Sears that was so dependable with products that lasted, customer service and warranties WORTH the paper they were written on...
In the know Louisville KY

Comments
United States
Building, Construction

More Sears Home Improvement complaints






Comments

Sort by: Date | Rating

I do work for Sears Home Improvement Products and everything said above is TRUE !!! These people DO NOT care about the customer, their concern is your $$$$ and your signature on the contract !!

Sears does not offer any training to any of their subs no matter how bad they suck at their work !! The sales staff is nothing but a bunch of LIERS and their so called Project managers cannot wipe their own ass without someone holding their hand !!!

Their products stink, low end GARBAGE products sold as the industry's best is nothing short of UNTRUE !!! The truth is you need to stay away from them, don't fall for the lies from the sale's people, it's all a lie !!!

LOL@ cabinet man!!! I work for Sears Home Improvements too and everything is 100% true, they just know how to cover their butts that's it. All the sales managers seem lazy and no one wants to do anything!!! It's very disorganized and nothing is thought through by these higher-ups. No raises for the past 3 years and the benefits suck! They do not value employees at all and it's very stressful. They want you do a lot for nothing and want blood from a stone. It use to be a great company but it's not anymore. It's a real chore to go in. They have some decent people (like myself) but, they drive them away. They lie and try to sweettalk you and promise you this and that but it's not true at all. Very disappointed, I used to be proud to work for Sears, but not anymore. It's more for less. The contractors are hit and miss. We have some good contractors at our location. Whoever makes these decisions in upper managment (like Chicago) are idiots, I can run it better off of common sense with no college degree. Their service techs suck too. I have gotten so many customer phone calls about them and the stories are BAD. I do go out of my way to help them because that could be me. They don't invest in their offices/stores, our equipment is CRAP and they are so cheap, they pay their employees cheaply too, for our company to be highest price, we should be paid high especially for the amount of work we are doing. I'm so burnt out, I want to quit, but I can't. I have to pay bills. I do appreciate Sears for the start, but I won't stay until the finish. The sales reps goes through 3 weeks of training and sent out. Some of them might have prior contracting experience, but a lot of them don't. A lot of the reps don't know what they are selling, you should hear some of the installers complain about that too. It's not what it used to be, I think this company will go under, I'm surprised I haven't been laid off. I hate that they outsourced (a lot of complaints about that too) when I call HR and I can't even understand the person I'm talking to which sucks as well. They constantly through things (like new products are way) they dump them on us and expect us to do it (example: Monday: we are selling roofs and Tuesday: goes live) it's like trial and error. At time I feel like I'm stuck there. They screw people over big time and it's not right.
Disgruntled employee.
PS) I don't care if someone from Sears found out I said this, because it's all TRUE and you know it! Save it for someone else who will believe your lies. I hate to say this, even with this bad economy, you can FIRE ME for all I care, I would take the umemployment and someone can glady have my job because they wouldn't want it, they will quit after 3 months!

Wow this is good stuff. I just came across it and read through it. I worked for Sears AHIP out of Monroeville PA for about 3 years. I love the quote open season because thats what it was. We were told that if the installers had any problems during installation we would be charged so we of course would cover out butts. Also we were trained to go back to old customers and do a "follow up". These follow ups were simply to get into the home. Once inside we would say that the windows looked great but we couldnt help to notice that you soffit is bad. Then guess what? They would pay about 20X more than what it was worth. But its okay maam just put it on your charge card and we will consolidate all your bills. We are Sears we have that power. Bullshit. This never happened and the people ended up paying about 20 to 30 percetn through Associates loan company. This is a terrible home improvment company and the installers... Well all I can say is WOW. They dont have a clue of whats going on.

The quotes are @ least 20-40% higher without the sales person trying to cover themselves and if that is going on more power to tthe sales person to try and save some of their commission.. Sears has taken the tack that they are always, always going to be higher. New program, now, is they have a couple of people out discounting the jobs behind the salespersons back to try and save the lead if the job does not sell with the initial sales call(and if Sears offers a sales, guess what, they take it off the salesperson's commission). We are not talking a 15 minute drive, Sears thinks nothing of sending a salesperson out in their own vehicle at any time for over a 2 hour drive one way(oh, they pay 20 cents a mile, but how's that $700 brake job working out for you?). No power is given to that sales person initialy to try and negotiate, they would rather go behind the sales persons back and send out someone on the sly to discount the job and try to sell it that way ...What does the customer thinK?????????????????? And if that 2nd person sells the job discounted, no money for you, shmuck that drove out there in the first place, just doing your job.

Apparently, Sears figures they will get some shmucks in for awhile to try to sell the high ticket (after all there are plenty of out of work people), and if they don't, they have a couple of vultures in the wings that present themselves as "management" and offers another 20%(maybe more, I don't know for sure) off, with no word to the original salesman and not one red cent to the person that first went in and built value in the job...


Good Luck Sears, you're gonna need it

@disgusted. You are totally right. It BS. I think what it is, Sears has this mentality and on an ego trip and stuck in the past. They are so pumped up on their name, they don't realize their name doesn't mean jack anymore. That new program is just like their "SP" program they had years ago that they phased out.

Me too I just quit work for sears for all the same reasons, out of the Greensboro NC. Also more than half of the class have also quit or on the way out the door. Joe A the inside trainer is the biggest scammer, during class he meantioned to all that he loves starbucks coffee and cream and anyone to bring him these items would get more and better leads during the 3 week training. I at first thought he was jokeing around, I was wrong one of the class mates went so far to buy him a starbucks coffee machine with all coffee flavors. Wham that classmate went on 8 leads during class when I and several others when on 2, others at same time that joe went out to eat with and strip clubing also got many leads. I spoke up towards end when joe said he was passing out leads and the same people got them and he said I have my reasons and he walked away. I and 5 others have quit or gonna quit in the first 5 weeks out of 10. These others wont make it eighter

When I booked Sears Home improvement it said the work would start 6 to 8 weeks, 8 weeks later I could not even get them to commit to a date, so I cancelled, now I have been fighting with them to get my deposit back and they are holding almost 5000.00 do not use them they are the worst!!! Will get a lawyer and pay him/her before I let them keep my deposit, so far Better Business Bureau and now consumer affairs.



Videos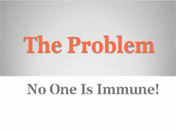 Latest Groups
Today's Mess-Up Photo