Share with Others
Recently Discussed Complaints
Consumer Tips & Tricks
Latest News & Stories
Latest Questions
Sams Club Complaints & Reviews - Do not purchase Sams Club Warranty

Sams Club Contacts & Informations

Sams Club

Do not purchase Sams Club Warranty

Complaint Rating:

I purchased a laptop computer from Sams in August of 2009 after comparing warranty policies of Staples, Sams and Costco. I did have a value membership at Sams so this added one additional year to the warranty that I purchased and was told by the associates at 2 stores that if anything happened to the computer within the 4 years...1 year manufactures warranty, 2 years purchased for $59.95, and one additional year for being a valued member that they would either replace the computer or write me a check. Fast forward to February 11, 2011 and I have a large project where I need to burn disc and there are several problems with the HP Laptop one of with the burner is not working, the mouse button is loose and the curser will sometimes, not always jump all over the page. Long story short I take the computer to my local Sams Store and was informed that is not the way the policy works. I have to call up a number and make arrangements.

I explained that I was told something different when I bought the computer and she said that was a different store and she did not know about what that store said. I explained to the lady at what was titled Customer Service (NOT) that I had ask at this store the question about the warranty knowing what Staples and Costco's have for Warranties and was told the computer would be replaced. I realize that the policy changed sometime but this computer was purchased before that date.

She did not care and told one of the other ladies to Call up for me. I explained I was not that *** and could place the call but this was not what I was told that the computer would be replaced.

I returned home and called the number, yes I could send the computer in and "IF" nothing major was wrong the computer would be gone for 7 to 10 days. I use this computer every day and it has 3 things wrong with it and one of the reasons I have not delt with this problem earlier is I cannot be without the computer for 7 to 10 days.

I AM WRITTING THIS AS A WARNING TO ANYONE ELSE NOT TO PURCHASE THE POLICIES FROM SAMS CLUB EXTENDED WARRANTIES. As you read through complaints you will realize if you send your computer in to be repaired you might see if in 10 days but it probably will not be fixed. And who can be without their work computer for 10 days?

Good luck Buyer bewares if you decide to buy a computer from SAMS

Comments
United States
Products & Services

More Sams Club complaints






Comments

Sort by: Date | Rating

I agree about the extended warranty's, they are crap and the people that sell them to you will mislead, however I would advise against buying Sams Club's computers at all. We have had problems with every computer we buy from them. I had to change out my computer FOUR times because there was a problem with them within 2 months of very minimal use. The warranty allowed us to exchange them. Now they changed the warranty so that you cannot exchange it if there is a problem. You have to send it into a company who says they will have it repaired in 7-10 days. HA! they had my PC for 3 weeks and it came back... still with problems. The battery refuses to charge after it hits 84% and the computer drains the battery within an hour. The repair people insist that it is the external components that would be the problem, how convenient as they are not covered under warranty. Well I will take a bit of that back; they will replace the charger if it shows a malfunction, if it falls apart because it is a cheap piece of garbage they will not cover it. That brings me to the second computer we bought for a member of the family which has been sitting at the repair place for more than 10 days now. They are refusing to replace the piece of junk charger that started falling apart because they are claiming we did it. They are still deciding whether or not they will replace the keys that started coming off within a month as well. Three HP computers I have had and the keys fall off, cheap plastic pieces break, yet it is our fault? Now the person who sold us the warranty told us that these things would be covered, so I bet if I take the computer into Sam's Club and raise the roof over it, that will go nowhere!! I believe that the crooked warranty company has a contract with equally crooked repair people, which is Micro Medics by the way. The warranty company looked at a PICTURE that MicroMedics sent to them and the warranty company determined the piece was damaged by us (it was not). Again, how convenient. How can you determine something from a picture? The charger was starting to come loose and fray within 3 months of it being purchased. Because we need these computers for a home business and school we had to deal with the problems as long as possible. As it sits now I cannot give my computer up for 3 weeks AGAIN because I work at home and need it very badly. I would never get a PC from Sams Club again. I bought a PC from Best Buy and it lasted forever. I could have lit the thing on fire and the Best Buy company's warranty would still have covered it. Yes it costs more but is worth it. But the Sam's Club warranty will not cover cheap pieces of parts that are coming off, they try to find fault with the user. They need a damn class action lawsuit against them. Sams Club needs to re-evaluate who they use for warrantys. That is why the warrantys are so cheap, they don't cover anything! I am tired of being screwed when it comes to the purchases we work hard for to make!

@crapnemesis - a little news for you - the same company who administers the BBY plans does them for Sam's.
Sam's computers are the same brands you can buy anywhere, same mfr warranties. Construction of them is no different. All extended service plan administrators first goal is to keep the costs of repair down, not service you faster.
BTW - the Sam's plans start AFTER the mfr warranty. The extended service plan company takes no liability for anything under the mfr warranty (power surges aside as that is rare). Also the Sam's plans (and BBY Standard Plans) don't cover physical and liquid damage, only electrical and electronic failures.
Contact the Club Mgr who has an escalation number with the plan administrator. Tell him/her you were "deceived" by the plan benefits. You should get satisfaction.

@ The Way ItIS I am aware of the extended service plan kicking in after the manufacturers warranty, that is what I am in; the extended service period. Back when I purchased my first computer from Best Buy I purchased a plan that covered damn near everything. Not sure what they cover now but 10-12 years ago they DID cover quite a bit, back in the day. Would they really cover it if I lit it on fire? Probably not but I am extremely pissed off. Micro Medics has other complaints against them as well. As far as the speed of service; Sams Club, the warranty company and MicroMedics should not say they offer fast service if that is not what their goal is. That is what we were told and their site says 7-10 days as well. Something in the computer is destroying the batteries and MicroMedics refuses to investigate. We call the assholes up and ask to speak to managers who do not call back. It is now 90 days later and this new battery needs to be replaced. The computer is shutting off all the time. Yes computers are constructed the same but Sams Club sells shit computers. They must take what the other stores refuse to sell. I have seen complaints by other people regarding the computers they get from Sams Club. Thank you for your advice I will surely see if Sams Club will help out.

My husband and I purchased two Apple I phones4s at Sam's instead of Sprint (which we really regret doing!) just to get their extended warranty which was to supposed to be so much better than Sprint's according to the salesman at the phone department, and that if the cellphone was lost, we would have a tracking system (GPS system) that was stated in the contract, but which I was unable to track. We returned to Sam's yesterday to tell the phone sales dept. that I had lost my phone, and to see what they could do to help. We were not told by anyone in the Sam's phone sales dept. at any time or was there anything in the contract that stated that this feature needed to be setup first by Sam's first in order for the system to be operational. The Apple store told us that since Sam's sold us the phones and the contracts, that they were entirely responsible for doing this which they failed to do!

Meanwhile, even though I was reimbursed for my contract which proved to be worthless, the manager led us to believe that he would give us a new phone, and then refused to do when we went to the sales dept. So now I am stuck with a 2-year contract from Srint with no phone!
I am writing this to warn other buyers to beware of buying these so called warranty contracts and also to buy their phones at the company phone stores such as the Sprint
store to avoid this kind of incident from happening to them!

By the way, does anyone have any good ideas or know what would be the best phone number to call to file a complaint against Sam's? Also, has anyone else had a similiar experience with Sam's phone dept.?

I do have agree that the sales associates are very misleading when selling the replacement policy . We bought a tablet and they advised us that it covers anything that would happen to the product. Well it doesnt cover "any damage" only internal, mechanical damages. Its not fair and I believe I will need to look into this further. It is very misleading.



Videos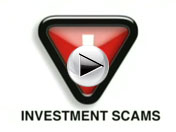 Latest Groups
Today's Mess-Up Photo