Lowes, Clinton Township, Michigan Complaints & Reviews - Disgruntled Employee

Lowes Contacts & Informations

Lowes

Disgruntled Employee

Complaint Rating:

Contact information:
Lowes Home Improvement


15350 Hall Road




Clinton Township

,

Michigan




United States


Phone:

1-586-416-2534


lowes.com


I was a lowes seasonal employee. I worked everyday and busted my back for them in hopes that I would be able to stay after the seasonal period was over. I was told many things when I was in my training. I was told I would be making 10.46 an hour and that I was going to be scheduled monday thru friday 4am to 1 pm everyday as an AM stocker. I get my first check and I was only getting paid 10.42 an hour which isnt alot but its not what they said they were going to pay me. Then they switched my schedule. First to 6am to 2pm everyday then back to 4am to 1pm then all of the sudden i was on 6am to 1pm. Then they dropped me to 4am to 9am. They also told me that I would be working from April 23- August 10th 2010. Then I come in on a June 10th and they tell me that their sorry but they are going to have to let me go because they cant to afford to pay payroll. so instead of knowing when im getting let go and being able to find another job they let me go in the middle of the week so I have to lose my apartment and not know what to do. Lowes is horrible and no one should shop there!

Comments
United States
Job & Career





Comments

Sort by: Date | Rating

Seasonal means temporary. They can change your hours because hours and days changed frequently. Depending on Corporate, and how the economy affects their business. Corporate passes that information down to all the other chains of the stores so they can post different prices regarding price discounts, or whatever else is affecting their business.

You were getting 10.42. That's practically 10.50, so tell me whats 4 cent's really matter. If you were getting 35 to 40 hours what was the problem? Could you not save 100 dollars back out of your checks instead of whatever you were doing with it. Just in case of an Emergency. You should have told Lowes I understand my job is seasonal. But I am going to be looking for other employment so if you let me go I won't be out of a job struggling to pay my bills.

Go work for Home Depot. You've got some experience. If they are not hiring. Go some where else. Don't blame Lowes because they were making job cuts, and you were one of the people who were let go.

I worked for Lowes as seasonal and let me tell you, I was never late, never called out and they kept a person who was seasonal as permanent and that person would come in late and leave their register to talk to other employees. I was also lied to by HR stating that they hold reviews after 90 days when I first got hired and then 4 months down the road HR told me they told hold reviews. I know from the person who got hired permanently after being a seasonal employee got a reviews. They lie and lie and they play favorites. The schedule is constantly fluctuating and it's not all about cut back and budgets it's about them being deceitful and sneaky. Head cashiers don't want to get on registers when it's packed unless the store manager is around. One of the employees their who was all ready permanent for a about a year in a half who constantly shut her light off on her register and walk around, go to the break room and slack off and guess what I complained and I got relaliated against. Guess what, word has it that cashier knows the DM personally. So their you go for Lowes.

This mostly goes for Cindy Bradford:

If you feel you were treated unfairly or you wish to lodge a complaint but feel that doing so within the Lowe's company might create retaliation then you should complain through Lowe's EthicsPoint at:
https://secure.ethicspoint.com/domain/media/en/gui/12758/NewIndex.html
or call 800-784-9592

Either way...stop bitching online and showing everyone what a team player you aren't capable of being. It's no wonder you weren't hired on as a regular employee. If the situation you described is 100% true why would you want to work there? Grow up and move on!

The Store Manager is able to receive a full years salary if he can make budget.The only controllable expense they have is payroll.So hours are cut, employees are asked to cover Dept. they are not familiar with and you are thrown to the wolves. Since you are on the frontline and the Managers are hidden in the offices you take the grief and they are safe.On a busy day you will have five customers screaming at you and you are the bad guy because you are asked to do the work of three people.I love when I am threatened by a customer I am going to Home Depot, like I would give a damn, do you need directions.All jobs have problems, this one more then most.

I worked in several departments over a number of years in the State College PA store. Most fellow coworkers were very decent as were most customers and generally the work was not that bad. By far the number one problem that makes this store extremely difficult to work in is the top manager who has virtually no people skills and zero compassion toward employees. A customer could have said I stood naked on my head and he would honestly believe it. In addition employees are expected to miraculously learn stuff including complex machines and order taking with almost no training. The constant lack of proper staffing is causing so much stress on employees that everyone I know is miserable. One is constantly expected to handle more than one department at a time with 4-6 telephones to handle (a regular wireless phone, a smart phone and a desk landline for each department). So often phones are ringing, customer call bells are going off and live customers needing immediate help are all wanting at the same time causing unbearable stress to employees. Customers will then complain that service is slow or that employees are showing signs of unfriendliness and then employees get written up and even fired as I was. This could be a better place with a DIFFERENT manager - This man R.F. needs to go!

I spent 7 years at Lowe's, and every one of you is right. I loved my job and did it well, but all the complaints you voiced I saw even at my stores, which were excellent. Management considers hourly employees expendable and interchangeable; as a result, there are very few people in any department with expertise. That is the main customer complaint--no one knows what they are doing! Lowe's had a golden opportunity to greatly increase market share over Home Depot during the economic slump; if they kept their knowledgeable staffers while Depot was cutting back, Lowe's would now have the superior reputation for expertise over Home Depot. Instead they cut their most expensive people, who were the most experienced, and now they pay the price. Look what happened to Sears!



Videos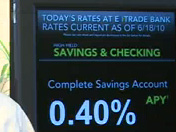 Latest Groups
Today's Mess-Up Photo