Share with Others
Recently Discussed Complaints
Consumer Tips & Tricks
Latest News & Stories
Latest Questions
Lowe's Complaints & Reviews - We don't want to work for Lowe's much longer!

Lowe's Contacts & Informations

Lowe's

We don't want to work for Lowe's much longer!

Complaint Rating:

We are an Installer for Lowe's. Lowe's Installers are base on score of 89% or better. We have a 95%-98% overall score. We don't want to work for Lowe's much longer.

Lowe's has a rotation to make it fair for Installers to get a fair share of work from which ever store they choose to be in.

We were asked many times to do another store that was to far for us to go out to daily, it would have made us take a loss. We refused to do that store. In the end we have been pulled off rotation from most of our stores. We had enough work for 3 crews. We had to let them all go. We did about 3-5 jobs a week for the past few years to now 3-4 jobs a month.

There is one person that is really in charge hiring and who gets what store and how many jobs they do in a whole from all the stores. It should be based on your score, but it seems it not the case. The AIM (Area Install Manager) has the power to starve or give life, depending on the mood.

We stood up to the AIM; we told him we would take a loss if we went to that store. We even talked to someone in Corporate, Now Lowe's is starving us out of business. What's (Rotation) really for? Why take your best installer out and put in installers that don't or can't do the jobs? Why do we know this? We get more jobs from stores now, that the installer cant do the job or won't that would otherwise go to us in the first time. We just ran into one that the installer tried to sell his own materials to the customer when it should be though the store.

The Worst thing we ever ran into was having to save a neighbors life behind the customers house in the middle of one of our fence installs, mind you we had to break down part of the neighbors fence to get to him. Which we fixed later. He called us Lowe's Angels. A near Quadriplegic stuck on his floor for 24hrs ain't too good after his electric chair flipped on him.

Can someone help us understand why we got kicked out of all those stores with a 95% or better score?

It won't matter soon, we hope to have a better contract with another company that appreciates our work.

This will be the first time we have had to advertise to stay in business.

Comments
United States
Job & Career





Comments

Sort by: Date | Rating

You refused to do work. It work's the same way with a company, if you refuse to do something they can your ass. Same with Lowe's.

As for the comment just left I will have to disagree with it. Have you ever been involved in contract work? Do you really know what it's like to have to carefully plan your jobs to turn a buck, or is the problem that you have never been so unfortunate to work for a company that didn't care if you could make a living or not? When an individual uses their vehicle, has to pay their own taxes, fuel , etc. I think it stands to reason that the people or persons involved should be able to make choices on where they work espescially when it effects their income. It's kinda sad that some people lack empathy and can't understand that for a process to really work ALL parties have to be happy to some degree. Give it enough time and Lowe's will have to start scraping the bottom of the barrel for installers because of their misconduct. Oh well, serves the company right!

Why would you. It is incouraged for us to get rid of installers that will not take jobs. I know as I am a Sales Manager for the firm. They preach take care of customers yet they do not follow through with that pledge. Run far away from them as they are crooks. Side note...did you know the executives who preach this bullshit do not enter the same way as employees at corporate. They NEVER see the people that work in the building. Way to get a pulse of the employees and the concerns. Work for HOME DEPOT. They will beat Lowes overall as they have there act together.

First of all, Chris is right, you refused work, therefor you will be given less jobs. Yes some jobs will require more travel and you will not earn as much overall. But look at the benifits: you don't handle any billing, Lowe's handles it all. You don't pay a dime for advertizing, Lowe's spends hundreds of millions of dollars annually on installed sales advertising. You will be paid REGARDLESS once you finish the job, ask ANY private builder/installer how many times they have been stiffed by customers and you will be astounded. Yes, Lowes ain't perfect, but it is a good deal for the most part, you would be a fool to leave.

We at this firm fill that lowes is very fare with rotation of contractors. It was not cool to have 3 to 5 crews opperating under one vin number. Or for you guys to have the bulk of the work . Now we all have work its great thanks to the great aims in your district for putting you all in your place ! I have in stalled with lowes for 11 years. I love lowes and thank god for all the good seeds that enjoy woking with us god bless . An as always lets build somthing together!!! lowes rocks!!! thank Addis inc.

I've worked for Jason Charelle ( Charelle Flooring) now for about 5 years and I got fired from Charelle flooring because Jason Charelle LIED to Lowes By telling Lowes That my name was ( ALLEN PHILPS ) and all along it was not but he didn't write the check out to this other person but to me and I have proof from 1099s to Bank statements ANS it will show up on workmans comp and insurance !!! I can't get intouch with the right Corp; #s to file a complaint does any one have that and if you do please send that by e-mail to rojoshultz@aol.com THANKS

Talk about the lowes pros hoes. If you've ever worked for them, you people out in Hooville would understand. Lowe's is full of clicks, drama, gossip and intrigue. Who needs to watch Desperate Housewives with all the drama and deceit going on there.

In my opinion lowes will not let you grow no mater how great of an installer you are . Your stuck making the same amount watching them hire new installers that don't have a clue and then they ask you to go out and repair the job you should have installed in the first place.

lowes is full of shit, well in raleigh nc there are no lowes installers its companys like BALANCE POINT, WATSONS FLOOR COVERING the installers that dont do shit at all, but sit at a desk all day.for one the AIM in the area is a dick head it you dont do right for them middle men you will get fired.and me as a installer use to work for them companys(middle men) and they controll your work an what you do .for ex.im did not sign a contract with lowes at all but when i have people call my number off my van they get mad and no use me.

Where to start? My wife and I had installed cabinets and laminate floors for Lowes for 10 years. I have seen all of this in 10 years.
We were always 98% or 99% in our ratings each quarter, was Gold level one year, install dept hadn't any idea what the ceritiicate was when I ask. Fould out that I was one of two in the state of Indiana.
The biggest part of our job was PR with the customer after having bad experiences with the store. When we completed a job they would always say, I won't deal with Lowes any longer unless your involved. I'm sure Lowes hasn't noticed any loss in revenue from those folks. LOL
Our nightmare began with a customer from HELL. A couple of scam artist who I suspect of having a relative in Lowes which gave them names and numbers of Corp heads.
From day one, they were unhappy with every contractor that Lowes had sent out, the tile layers, the carpenters putting in doors and last but not least, US.
For some strange reason, the tiles on the backsplash would be out of line after the layers had left for the day, The stainless refrigerator would have a scratch on the lower panel 3 times in a roll. Can we say SABOTAGE ? To make matters worse the cabinet designer made a mistake on a couple of cabinets going over a desk area, not effecting the kitchen install itself, I'm giving him the excuse that he was new.
I finally came out and ask the lady if she was happy with our work. She said oh yes, your the only ones doing anything right.
We went to the truck for a break and I told the wife...WE ARE NEXT.
We finished up what we could with 98% of the job complete on a friday night and got a call from Install manager Sunday that they did not want us back. That we had installed all the knobs and handles crooked or scratch the drawer facings with the handles.
35 years of installing knobs and handles I'm going to suddenly use a power driver on a handle with one screw making it turn and scartch the drawer facings.
They had Lowes Corp guys from the state level on down at their house and I was not allowed to defend myself.
Turns out they got a free high end kitchen and I lost $1200 invested time on the job.
The company would not back me on this job even though the disctrict install manager stated they had never had a complaint about our work, .
At this time I decided that we would not do cabinets for Lowes any longer. But would continue to do laminate floors.
We were certified Pergo Installers since 1998 when we use to glue and clamp the floors. I figured there was less headaches with the floor installs then kitchens. Only problem being, we don't do carpet.
The rotation at the beginnings was a joke, the associates knew how to get around the system and put in their preferred installers for a job. But they got into trouble when found out and had to go by policy.
Now after the housing bubble burst in 2008 more and more contractors found themselves looking for work so they posted in as installers with lowes. So now when my company name would come up and say the customer wanted both carpet and laminate, I got tossed over for a company that installed both putting me back to the bottom of the list. We were lucky to get a detail once a month after that.
It didn't matter that you were a top installer with them for 10 years. Lowes has no Loyalty toward their installers.
Yes I did like the fact that I didn't have to advertize, I did like getting paid for details even if Lowes didn't get the job. I did like the fact I got paid from Lowes and not the customer beating me out of my pay. But life goes on, I was keeping myself busy before Lowes insisted I come and install for them when the install program first began. I havea 6 drawer file cabinet full of happy customers who call me for work now knowing they don't have to deal with Lowes.
I felt that we represented Lowes when we went on a project and would build them up and make excuses for the associates lack of experience.
I felt like I was training every new Cabinet or Flooring specialist and then they would move them after they got good or in the Cabinet dept, they would not get rid of a designer even if they were screwing up every job.
We had one guy that wanted fired and did it on purpose and they still kept him on for a year after I started pointing out his screw ups. I guess what finally did it, he was sending me out to detail and help him design a problem kitchen and then recommending another contractor that worked for him to do the install. I finally got called in 6 montrhs later to remove and start over on the improper install.
BTW, I have a bunch of med size Lowes installer shirts for any of you die hard Lowes lovers.

I agree with what everyone has said so far. I had "the interview call" for a position I applied for and was very excited to be scheduled for what I thought was an actual interview but the call quickly changed direction about me enrolling in a college to get a degree. I was like WTF, is this person legit? I spoke with some guy with a heavy accent, and I could barely understand what he was saying. He said he would be sending me an email within the next 24 hours that I needed to verify. He put me on hold and I quickly hung up because I had googled and saw all the negative comments, I feel much better that I hung up and the call did not go any further. At no point during the call did he mention the company that had the open position. What a scam!

Lowes is a soulless company and I have expereinced firsthand all of the things complained about. They will never change and you are disposable. You cannot count on them for steady income and you have to suck it up if you are asked to install out of your area. You have to play along with their needs in order to keep getting work. Its a nightmare.



Videos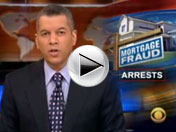 Latest Groups
Today's Mess-Up Photo