Kohls, Michigan Complaints & Reviews - Bill Payment

Kohls Contacts & Informations

Kohls

Bill Payment

Complaint Rating:

Contact information:
Kohls


Michigan




United States




It is 2010 and I just opened up a Kohl's charge. When I went to pay my bill at the department store with my debit card, I was told that they cannot accept payments made with debit and that it could only be by check or cash. I do not carry cash with me so this is proving to be a big inconvenience. When I went to pay my bill online they want my routing number to make a payment from my checking. I do not have a checking account setup however just a debit account. So this too is ridiculous, Kohls needs to get it together. I have never seen a business more willing to accept a check over a debit/credit payment! If I had known it would be this difficult and frustrating to pay my bill with them I would have rethought my application for credit. Very disapointing.

Comments
United States
Department Stores





Comments

Sort by: Date | Rating

Every time I try to log on to pay my small Kohl's bill, my password is shown to be incorrect. In the past, I have requested a new password. Now, however, I have sent two emails to Kohls asking for a new password and have had no reply.
I have tried to email customer service. I click on "email us" and enter "go". Then, I'm redirected back to the same "email us" window.
Attempts to reach customer service via phone are useless as I don't have several hours to remain on hold because of a "problem with volumn of calls which we are attempting to address."
I just want to send these folks some money!

I just now canceled my account,

- can't pay unless you have a routing number.
- can't pay with your debit card at the store.
- the person in the customer service area does not know the amount you owe...seriously folks!!! The customer service area at kohls has not idea how much you owe, so if you dont have your bill with you you basically have to call and be on hold for hours.
- customer service over the phone is incompetent!!! I mentioned that I wanted to cancel my account but had a few questions first...so the rep tells me ok its cancelled, are you serious I hadn't even told her to cancel it yet. WHAT IS WRONG WITH THIS COMPANY.
-I was late on my bill 5 days and got charged 30 dollars, when I had a balance of 50!!!
-you cant cancel your card at the store...because they don't know your information.
- WORST SERVICE I HAVE EVER HAD IN MY LIFE, NEVER EVER WILL KOHLS GET A PENNY FROM ME EVER AGAIN!!!

-SUPER AGGRAVATED!!!

Kat127: Kohl's did nothing wrong to you! You don't understand how money works. You say that you have a Debit Card but don't have a checking account, but you can't have a debit card if you don't have a checking account. The debit card is linked to your checking account. Most bill payments must be made through a checking account, hence their asking you for your routing number. Some utility companies will accept payment through a credit card, but the majority of bill payments must be made from a checking account. You have a Debit Card, which means you have a checking account. Pay your bill. Duh!

heatherbirdlady: "Maybe" she has a savings account? That hasn't been established one way or another, and still does not solve her problem. The bottom line is that Kat127 does not understand that bill payments need to be paid with a check or cash, in most cases. You can pay -some- utilities with a CC or debit (if it has the MC or VISA logo) of course. But one can't pay a Kohl's CC bill the way she tried to do it. It's still not Kohl's fault. They did nothing wrong to Kat127.

I think...I think probably, you could just give them the routing number from your account. Every account has to have one, since that's how they get the money off of your card. If you don't know it, you can call your bank and ask them for it. You'll have to verify your identity before they give it to you, but then you'll know what it is.

As for the inability of the store to take credit/debit? That's not the store's choice. Trust me, I'd take your payment with credit or debit in a heartbeat. The only thing I can say is that if you know you're coming in to make a payment, stop by the bank first and withdraw some money. It can't hurt to have a bit of cash on your person, and will make the experience much less painless.

The reason that the stores are unable to accept your credit/debit card is that it charges us a fee for every card we accept. Apparently the corporate office doesn't think it's a good idea to get charged money when you're giving us money back. Which honestly? I understand. I know that it costs .35 a card that's slid through the pin pad at my register. And that's .35 to the company. Now imagine if every customer with a Kohl's charge came through and wanted to pay on their account with a card. We would be losing money faster than we're making it, as we don't count payments as money made...



Videos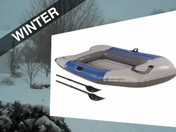 Latest Groups
Today's Mess-Up Photo