Glassesusa Complaints & Reviews - total fraud

Glassesusa Contacts & Informations

Glassesusa

total fraud

Complaint Rating:

Contact information:
www.GlassesUSA.com


Israel


GlassesUSA.com


THEY ARE NOT BASED IN THE USA BUT ISRAEL

THE EMAIL ADDRESS IS NON EXISTENT...EITHER BOUNCES OR SPAMMED

THE 1-800-917-7083 PHONE SERVICE NUMBER IS SWITCHED TO VARIOUS PEOPLE WHO ANSWER THE PHONE AND GET PAID A NOMINAL AMOUNT PER CALL, AND KNOW NOTHING AND ARE TOLD TO TELL YOU THAT A MAGER WILL RETURN YOUR CALL...THERE IS NO MANAGER

I PAID WITH PAYPAL AND THE RECIPIENT IS IN ISRAEL AND PAYPAL OFFER NO BUYER PROTECTION AT ALL

COMPLAIN TO THE FTC AND FBI...THAT'S WHAT I'M DOING

Comments
Israel
Vision, Glasses, Lenses

More Glassesusa complaints






Comments

Sort by: Date | Rating

I CERTAINLY agree. They appear to be a scam! I placed an order and have heard nothing since. At one time, their website appeared to be down. Phone calls will get you nothing! It just rolls into a voice mail that states that if you leave a message, a rep will call you...Yeah right. DO NOT BUY from this company -- if they even exist.

Never Again.

I disagree. I bought a great pair of frames - the Revere- from them and I had no problem getting through to them on the phone. I had to return one of my orders because they didn't fit my face very well and had no issues returning them to get my money back.

And, who cares if they are in Israel? They have an office in the US as well. I asked for an itemized bill and when I got it, it had their US federal tax ID written on it. It's legit.

I was thinking of purchasing a pair from them, do you guys ever get your glasses?
steamedi and Angrybitch???

They are a total scam. They gave me a bogus DHL tracking#. The same male voice called himself Juilo, Robert and Douglas. He gets an attitude if you question him. There is no supervisor. He refused to call DHL to get a correct tracking #. I called DHL and the tracking # does not even fit their format. I paid for express shipping and still have nothing. Then "Douglas" had the nerve to call me and tell me he found my glasses and they were hung up in customs. Nothing but lies everytime I called. STAY AWAY from them.They NEVER return emails. I think it bounces right into a spam folder. They are a BIG SCAM. THEY SHOULD BE SHUT DOWN! DO NOY BUY!!!

I disagree so far. I received my glasses in 11 business day from the date of order but the prescription was wrong. I am in the process of returning the glasses but so far have had no problems with this company. They have responed to all e-mails within 24 hours, sent me the appropriate paperwork and today one of their reps, a young lady, called to talked to me about the problem with my perscription and gave me the option to either return them for a full refund or exchange them. All of this within 24 hours of receiving my glasses and notifying them of the error in my prescription. They also offered me a $20.00 upgrade if I chose to exchange the glasses. I will post another comment once I have resolution to my refund or exchange.

Well, not sure yet. I ordered glasses in early Sept. They arrived in about 10 days however one of the lenses was not correct. Had me bumping into walls for several days. Called and they said that they made a mistake and would ship out a new pair. That was almost 2 weeks ago and their customer service email said that they are still in production and will be there for at least another 3-5 days. Add that to the new shipping and it will be over 1 month since my order. So far not impressed. You would think since they made the mistake they would have expedited the new pair. Not the case.

I probably will not order from this firm again. I'm just glad I tried them on one of the cheapest frames that they offered.

Terrible, terrible, terrible. Total scam and a total rip off. I paid for expedited shipping and have yet to receive my glasses. They gave me a totally fake DHL tracking number - When I called DHL to confirm they said that a label had been printed but there was now package to be picked up. No one answers when you call, no one answers the emails you send, as far as I'm concerned these people have my credit card information and have run away with it. Even if i get my glasses I am afraid to wear them because of what they might do to my eyes... I wholeheartedly regret EVER purchasing ANYTHING from this scam company.

DISAGREE. I've been ordering from GlassesUSA for over a year. I've gotten myself and my husband a couple of pairs of glasses from them, and most recently, a pair for my daughter. They are completely legitimate, and I've only experienced good customer service from them. If you miss something in your prescription, someone calls right away. If they don't fit for some reason, they make the return/exchange process simple. I even remember getting one in order within 5 days, though I know recently there has been an issue with the DHL, and not one that is under their control. Not only do they provide exceptional customer service, every single pair of glasses I have ordered from them is high quality and represented clearly on the site. I would RECOMMEND using GlassesUSA to anyone and will continue using them happily for my eyeglasses needs.

Personally, I generally use the KISS method for now on when deciding whether to do business with a company. Too many complaints make it obvious the answer is no, and if they are operating illegally or are located in Nigeria, Israel or Pakistan the answer is a double no.

First of all, a consumer has no way of knowing the company is really above board if it meets the above criteria. They may be operating without a license, which is required by state law.
http://ww1.bizclaims.com/Company/glassesusa-com/

Second of all, nine times out of ten if something seems fishy it probably is fishy and although I don't believe everyone in those listed countries would scam people...there is big enough red flags to make you want to do your due diligence. A legitimate company is going to grow its roots in the USA, not use fake addresses, and probably complete customs documents for a registered license before serving the public.

THEY ARE THE BIGGEST SCAM I HAVE SEEN... I order a pair of glasses from them and when I ordered them they said it would arrive in 3 to 5 business days, its been over a week. So I called to get a tracking number for DHL because on there site there was no tracking found. When i called DHL they said that there was a label made but no package any were. When i called glassesusa back they said it was in Ohio somewhere. So i asked for an address to there head quarters. They gave me the address 14 Scenic Drive Dayton N.J. When i looked it up there are at least 15 other companies with websites with the same address. So i called the number it was some old lady who had no idea what glassesusa was. Every time i call to speak to a manger they tell there not in. They also charged my credit card once for regular price of glasses and then tried to charge a second time for $1000 dollars. DON'T EVER USE THIS WEBSITE TO GET GLASSES!!! I NOW HAVE TO REPORT TO FBI AND FRAUD COMPANY AND FIX MY CREDIT CARDS!!!

I completely agree.I purchases 2 pairs of glasses online. First the system did not process my prescription properly. So I called up customer care and opened ticket and scanned my prescription and sent it over. I waited for over a week to get my glasses. And when I tried them on they did not even fit my face. They were too big for me. So I called up customer care and the woman said she would submit the return and refund request and asked me to wait and look for an email. So I waited for couple of hours and got no return label. So I called customer care again and it went to the same person. She was giving some excuses saying the refund request was not submitted properly and she said she would re do it again. After that I finally got my return label over email and I shipped the full package right away. Now I got an email saying that they relieved my glasses but they will only refund 50% of the total amount. That's totally ridiculous. There is no way for someone to try these glasses until we get it and if it does not fit these people wont even refund the amount. These people are bunch of scammers. Do not buy from them or trust them. My money is taken for something that I am not even using or having with me. I am looking for a place to officially file a complaint against these people.

I have ordered three pairs of glasses from them now and they have always given me wonderful service. Without glassesusa I wouldn't be able to afford my glasses. Maybe the region you guys lived in is why they had problems with your order. Anyways I live in the USA and I have never had problems. I recommend this company to anyone who needs a pair of glasses. It usually takes me a week and a half to get my glasses and they are made in ohio. :)

I was thinking of ordering glasses from this company but I will not. I always google for complaints on any company I do business with.
It does not matter if they are in the USA or abroad. Those positive feedback sounds they put in by someone from this company, don't sound convincing to me. These people are making thousands of dollars from unsuspecting people. For those of you that have been
scammed, remember whatsoever a man do to another, that will happen to them. Their end is soon at hand. I pray each of you will get
your hard earned money.

Watchful

at ROA: "I am in the process of returning the glasses but so far have had no problems with this company." This is a total contradiction. You either had problems with the order, or you didn't. You did, because you say even before this, "...but the prescription was wrong." If they hadn't screwed up your prescription, no reason for the return. You go on to say they offered you a $20 upgrade for the "error in your prescription." Sorry, but you're talking out of both sides of your head. They either get it right, or they don't. And they don't.

i used to work for them. They are a terrible company. They treat employees like dirt. Almost all of the "upper management" are on drugs of some sort. They play dirty, and care very little for their customers. Most of the products are not real, and usually come from China. Also, they are in fact located in Israel. Buy at your own risk.



Videos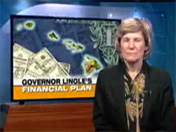 Latest Groups
Today's Mess-Up Photo