Recently Discussed Complaints
1.
(0 mins ago)
dcf
False allegations
4.
(11 mins ago)
Rogers
third party charges
Consumer Tips & Tricks
Latest News & Stories
Latest Questions
Toyotatown, London, Ontario Complaints & Reviews - Toyota Certified`

Toyotatown Contacts & Informations

Toyotatown

Toyota Certified`

Complaint Rating:

Contact information:
Toyota Town


London

,

Ontario




Canada




My sister and I went to look at cars for her. She had found an advertisement on the internet and called the dealership to arrange for the car to be there. When she arrived she learned that the car had gone up 1, 000 in price but they were willing to sell it to her for the price she had on her print out from Autotrader. The car had been marked down for month end.
We inspected the car and the sales person pointed out the new tires on the front. They were Michelin tires and were quite new. While looking at the car I notced the rear tires were Bridgestone. Interesting.
The car was taken for a test drive and all seemed well so we went inside to work out the details. We were shown the Toyota Certified inspection report which listed everything that had been checked. I asked about the mismatched tires and was told that "They were close enough" but of we wanted to we could purchase new tires for the back to match for $256.00 plus taxes. We were shown the computerized service records and the Michelins were only 4, 000 km old (approx. 2, 500 miles old) My sister agreed to this.
Being the helpful type I sent an email to Toyota suggesting they could improve their Toyota Certified by having all the tires match. They told me that all tires were suppose to match and would look into it.

The result of Toyota's investigation was that the cost of the tires was an upgrade to the Michelin tires. It makes no sense to me. A cost to upgrade to matching tires when all 4 tires are suppose to match from the beginning? If there was a choice to have matching tires put on at no cost that was not mentioned. If the car had been Toyotatown Certified, okay that is the way things are. But this car was Toyota Certified and they don't seem to take their certification seriously. If the tires did not meet specifications what else on the checklist is suspect?

Comments
Canada
Car Dealers





Comments

Sort by: Date | Rating

This is where scammers run into trouble.

See, the scammer should have realized "oh, the scam ain't gonna work this time" when you pointed out the tire difference (I am betting 99% of buyers would not. They should have then stopped the scam and put everything right for ya.

Instead, they took a gamble that even though you mentioned the oddity, you might not bother complaining etc

they were wrong


and now everyone knows about their deceit.. shame on them

I've had a pretty bad experience there too. They keep changing the price and expect the buyer to know nothing about their bait-and-switch tactics. We've been looking at a used car for quite a while, and decided to go after one there. Once we're there we saw a price of $17, 995 for the vehicle we wanted. The rep then told us that the price of this vehicle was $18, 995 last week, which was not the case, as we were there 2 weeks ago, scouting out all the cars that was within our budget. -> They tell you about "last week's price" to take some bargaining power from the customers. By saying "oh...we already took $1000 off", unaware customers will not be able to ask for a better deal.

The sales rep we dealt with was very friendly at first, but then we couldn't agree on the price (knowing that this guy is lying straight to our face with the "last week's price" scam. Long story short, the rep started to bitch at us when we decide to walk away (signaling that we decline his offer). He told us that we wasted his time, and that its "unreasonable" for us to negotiate a price. In my books, NO CUSTOMERS is a waste of time, negotiation is a part of ANY BUSINESS. You either accept, decline, or make a counter-offer. Being a baby and crying how we were wasting his time is not professional (i guess that why he ended up being a used-car sales rep). We were humiliated as he was almost yelling at us (the customers) in the showroom. My girlfriend decided to give a piece of her mind and yelled back, causing quite a scene. The manager had to come out and we had to explained what an ignorant of a sales rep we were working with and how he treated us. The manager promised us that he (the rep) will be disciplined and that if we want to continue to negotiate, we can talk to him directly... HELL NO...

Warning to others: Always know what you're up against. Never trust a used-car sales rep...even when you're at a dealership. They'll scam those who aren't aware, and bitch at those who knows a little something about cars and know what they're really worth. Just do you research and never sign or agree on anything before thinking it over for at least 24hrs.

DON'T BUY CARS FROM TOYOTATOWN...the MOST dishonest, unprofessional dealership in LONDON. I would recommend Westgate Honda/Oxford Dodge/London Honda...I've experienced and heard of good things from these dealerships. We ended up with a kick-ass deal with Westgate Honda.

We had a similar experience with phoning on a Saturday and arranging to see the car the beginning of the next week. The price went up because we came back the beginning of the new month. The price had been marked down to move inventory for month end although there was nothing in the ad to that effect.

The sales person said the lower price would be honoured. There had been some confusion when another sales person sold the car before I arrived. The sales manager had to intervene. Talk about a secure base fron which to negotiate a lower price.

Toyotatown is owned by the Phaeton Automotive Group which owns dealerships in RichmondHill as well as Lexus of London, Wharncliffe Chrysler jeep Dodge and Oakridge Ford.

I believe it seems to be some deception at this dealership

I have just experienced a condition which requires action so the above comments may have some validity...Most people are afraid of the legal system so dealers gamble on tha, t and the complaintants just drop any further actions...I plan on going nowhere until a Judge decides the outcome or this company makes restitution...SO...Can anyone give me all the info on who ownes toyotatown I see it is Phaeton automotive group, or a website on where to find it ???I do not want to get a paralegal at this point ...I am planning on suing them in small claims court and require all of the legal info on their company...I have all the legal info required for the lawsuit and plan on letting a Judge decide on the testimony presented...Thanks...

the owner of toyotatown is Emaine Kadry WHO LIVES IN DUBAI ????The company name is Canadian premier automotive Ltd, also known as toyotatown, also Lexus of London, and is part of the Phaeton automotive group...WOW, lots of names for this company.Address is 1065 Wharencliffe rd London...It took this company over 2 months to settle on the offer to purchase a vehicle .This company did not want to give me what was agreed upon.I called a lawyer to sue and he directed me to OMVIC who tried very hard and finally suceeded to get me what was promised.Had they not suceeded then my lawyer would have had to proceed with the case @ $300 per hour...All I can say is that this company did not want to fulfill their obligation to me until they had no other choice.Had I just walked away like most people who do not want the agravation of dealing with issues, then they would have not had to pay.This is extremly bad business and I would recommend to you people out there to be extremly cautious when dealing with this company or go elsewhere..This company does 52 million a year and I suspect the owner is very happy with the money that is sent to him...Not recommend by me whatsoever and I have been in this trade all my life...Get This ...they actually said sorry for my inconvenience...WHICH THEY CAUSED..WHAT A JOKE...I believe they have a "D" rating from the BBB.Go look...Dan

the BBB rating for this company when I looked is a ...D...BBB ratings go from A-F, where a is good...



Videos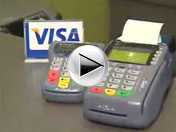 Latest Groups
Today's Mess-Up Photo