TD Bank, New Jersey Complaints & Reviews - Overdraft Fees?!?

TD Bank Contacts & Informations

TD Bank

Overdraft Fees?!?

Complaint Rating:

Contact information:
TD Bank


New Jersey




United States




I have been a Commerce Bank customer since 2004 and was very happy with everyhting. Then TD comes along and buys this good bank and turns everything into crap. Since when did they start charging debit card overdraft fees? Not only that, but the fees are astronomical! $140 overdraft fee? Are you kidding me? I tried calling but after 45 minutes of being on hold i gave up. Sent them a message via the website and no reply. I am begining my search for a new bank ASAP! TD BLOWS!

Comments
United States
Banks





Comments

Sort by: Date | Rating

TD BANK has unfair banking practices. although they could not show me a negative balance, "they assured" me that the $210 they charged me for overdrafts in April 2010 was appropriate. Both my bank statement and the print out the bank gave me showed NO NEGATIVE BALANCES!!!

Now, May 2010, here they go again, another $175 in overdraft fees that they say I was in the negative except THEY COULD NOT SHOW ME ANY NEGATIVE BALANCES.

This cannot be legal. They can just take $585 from my account in 2 months without showing any proof that I EVER had a negative balance. There really needs to be a CLASS ACTION.

S. Ballew
Davie Florida

I was a customer to TD and I always have problem with any transaction with them .When i applied to HELOC (Home equity line of credit), they took longer time than usual and was running credit checks again and again within that their delayed loan closing. And then when i was refinancing the property, i was needed the subordination on HELOC. The whole stroy is so bad. They tell you that it takes 5 to 7 businessdays. But, they will ask for new new document and each time they say the turn around time is 3 to 5 business days. It will more than a month and by the time the lender to refiance lock gets expired. You got to pay for the re-locks without knowing the subordination. This sucks. Please do not choose subordination from TD. Please do not go for any transactions with TD.

My issue with TD Bank is that they do not update their system in a timely manner. I had 5 debit card via paypal charges go through about 5 days after the fact.. I had thought these charges were already processed when in actuality they were not. My husband used my paypal debit card for gas an tolls an incidentals.. totaling about $50 in a matter of 4 days. I had thought these charges were already processed through TD.. turns out.. each charge (5 of them) when through last night putting me into the negative. I called and was told I'd be charged $35 per over draft plus the overdraft.. so now we're talking about $238 in fees.
I cannot believe that this is in any way legal to do this. In one night all 5 charges went through. If in one night I became overdrawn.. I should only be charged $35 ONCE not 5 frickin times. I am going to do some research and possibly file a complaint against this type of practice. It exudes nothing but greed on the part of the bank. Maybe a person could be more apt to keeping 'track' as some of the writers here say, if TD Bank would just have a current up to date system. I really does screw things up for many people and the reason behind it is so that TD bank can make a killing off the struggling people out there.

TD Bank North is a Joke. I have been watching my account closely now since the frequency of their so called NSF. Like just yesterday I checked online and I was neg, I called and asked if I made a deposit early am would my account get charged. I was assured that I would not get charged, and low and behold I was charged. I had to call again and get it reversed. This is an ongoing issue with them as I see above from all of the other comlaints. I do know how to balance my check book and resent them trying to belittle me over the phone and through email. This Bank is just out to get more money from its customers. I have made me formal complaint online to the BBB and hope you all will do the same. Also I am in search of a new bank...Any suggestions on a bank that treats customers like people not like a CASH COW.

TD Bank is running an interesting scam on the American public. Now that I've switched my account to a local credit union I notice that PayPal transfers, which typically took 5 days with TD, take one or two days with my credit union. PayPal would indicate that the transfer was "complete, " yet, oddly enough, TD Bank did not. Generally they wouldn't show the PP transfer as "complete" until after a debit had come in, allowing for an overdraft charge. Likewise with any deposited checks. Yet deposits of checks are available immediately with my credit union. Regis and Kelly should be ashamed of themselves for shilling for this crooked company. It's clear that TD is engaging in unethical procedures (probably not illegal since our own government is in on this scam).

I'm well aware of the overdraft fees but the bigger issue is deceptive posting practices. They deliberately wait to post the overdrafts several days later (all at once) in order to collect astronomical fees. Case in point, I made three separate overdrafts for small amounts (7 days apart). I typically keep track of all purchases but I had a family medical emergency and had a particulary 'off ' week. After 15 years of having the same account with NO problems, you would think the dingbats at TD bank would have considered forgiving the error considering my paycheck was direct deposited 12 HOURS after the 11pm overdraft post from the night before. 12 hours difference to incur a $105 fee? Really? Well banks come and go so there's no love lost when I close my account on Monday.

TD Bank is crooked and I'm sorry for the mindless robots that continue to post on their behalves. Suckers.

I checked my account tonight, and I was shocked to see an overdraft assessment of 140.00 to my account. On the 18th I was in the positive ending balance... The morning of the 19th my husbands check went in automatic deposit. They charged me the 140.00 for the pending transactions that CLEARED on the 19th AFTER his check went in. Someone explain how this is legal?

Let's sue these thieves, make them pay just like Wells Fargo, Wachovia did!

$175 charged in overdraft fees for a "service" I never willfully enrolled in, exasperating phone calls with several customer service representatives who refused to help...but a miraculous ending. Use the attached picture for the contact information that will actually make a difference. You may have to suffer through at least one pointless call to regular customer service before you can use the escalation information attached, but don't waste time asking for supervisors--they will all tell you the same thing. I used the attached information to send a fax and an email, and the situation was resolved within 24 hours. Good luck!

Hmmm...the picture didn't seem to take. Here's the information:
STEP 2
Elevate Your Concern
If you have contacted us and are not satisfied
with the resolution that has been suggested, your
concern can be referred to a representative of the
Senior Management Team by simply talking to
your branch. Alternatively, you can elevate your
concern using the contact information below.
For escalations, please contact us at:
Mail: TD Canada Trust Customer Feedback
Toronto-Dominion Centre
P.O. Box 193, Toronto, ON M5K 1H6
Fax: 1-877-983-2932
Phone: 1-800-430-6095
Email: customerfeedback@td.com

New issue popping up... I was charged $100s of dollars in overdraft fees on PENDING AUTHORIZATIONS. I checked in to a hotel that authorized a large sum for security. When the actual charges came in the authorization was still on the account and they charged me overdraft fees. The next day the hold came off! They charged me fees on money I DIDN'T EVEN SPEND!!! Then the branch manager told me it was MY FAULT and that "pending authorization holds" count against my available balance regardless of if they're actual charges or not!!! Who wants to get in on a class action with me?

commerce bank was a great back until td bank came along they have turned a great bank to total crap with not grandfather in accounts and overdraft fees and the way the pay checks so you get more overdraft fee, and customer service in general stinks they say one thing and in the bank they tell you something different on line balances are not right and then you get a fees stay clear of this bank if you have an account close it and run

Here is one everyone misses. The Federal Government has told banks to become more profitable to avoid future problems. The only way banks can make mpre money is to charge the customers more. So they either charge us more and icnur our wrath or do not make more profit and incur the Federal Government's wrath.

I've been having numerous problems with them charging me fees "out of the blue".
It makes sense, each year as reported on their official Income Statement (that is RIGHT on their website) you can see that income from service charges is increasing every year. It's really sad that they are profiting from make-believe services such as fees, they're essentially stealing our money.
2008 = $1, 237, 000, 000.00
2009 = $1, 507, 000, 000.00
2010 = $1, 651, 000, 000.00

Its really astonishing that they can pull off $1.6 BILLION collectively from all of their clients.
Ladies and gentlemen, this is banking, at its finest.



Videos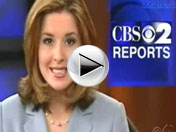 Latest Groups
Today's Mess-Up Photo