Recently Discussed Complaints
1.
(0 mins ago)
Kmart
Leaving personal bag/purse at register
4.
(4 mins ago)
Pepsi
24 oz pepsi bottles
Consumer Tips & Tricks
Latest News & Stories
Latest Questions
Sears / Craftsman riding lawnmower, Fairview Heights, Illinois Complaints & Reviews - Lawn mower will just stop running

Sears / Craftsman riding lawnmower Contacts & Informations

Sears / Craftsman riding lawnmower

Lawn mower will just stop running

Complaint Rating:

Contact information:
Sears Roebuck Store


Fairview Heights

,

Illinois




United States




I purchased a Craftsman Lawn Tractor Model No. 917.28714 DLS 3500 Limited Edition In April of 2007. I did not purchase any Maintenance Agreement. I previously owned a Craftsman that i had for 17 yrs and it still ran good when i got ride of it and purchased the new Limitied Edition in o7. I did not purchase the Maintenance Agreement because Craftsman always made good products and it was not necessary until i purchased this tractor. I have had trouble with it staying running for 3 yrs now. I have changed fuel filters, spark plugs, clean air cleaner, flushed the gas tank, tried clean fuel and i have still have problems with it running.

I have also called out a Sears repair service tech who looked at the Lawn Mower and he said There has been problems with this Model. It was a $117.00 to just look at the Mower. The repairman advised me to not use the Craftsman fuel filter but try a different one. Like Briggs and Stratton. I did not do that but did try a new Craftsman filter.
I have always taken good care of my machinery. I am retired and i keep my Craftsman Lawn mower in the Garage and it still looks as new as the day i bought it. I have a acre of ground to cut and everytime i start cutting it the mower runs great about 15 mins then it just quits like it is out of gas. I wait 10 mins start it up and off i go again another 10 or 15 mins. It does this about 4 times in a hour and half of cutting. It is so aggravating .

I do not want to pay another $117.00 for someone to come out and look at it again and tell me nothing is wrong. Could you please help me to get my Craftsman Lawn mower ot run smooth . It is probably something minor but i don't want to pay again for a problem a Sears Tech cannot find. I really like the tractor .

Could you please help me in getting my Tractor to run properly.


Sincerely

George Bruner
706 Cheshire Rd.
Troy, Illinois 62294
618-667-7435

Comments
United States
Products & Services





Comments

Sort by: Date | Rating

George, , I have had my Craftsman tractor do something unusual..that might be your problem. The GAS CAP vent hole got plugged...somehow..setting, a little bug had gotten into it, , when running, it started to run like it was out of gas, , but I could see it had 1/2 tank, , BUT I did notice the tank was sucked in ! I opened the cap, and woosh, it expanded back out, , , and tractor ran fine, , till it did it again, , a small drill bit down thru that hole, , fixed the problem, , do it with the cap off ! Maybe this is your problem, , if not..replace the fuel filter !
Jim

I had the same problem. When I called the service center they suggested tightening the gas cap and then backing off 1 and 1/2 turns. The problem is as mentioned above, a venting problem. They also suggested folding the soft liner inside the cap, but mine wouldn't stay folded. So far, this solution seems to be working.

hello i was just snow ploughing and similar problem happened if this still is the problem. But first question is does it happen only when mowing. If so idk but if when just running try taking out the air filter completely if it runs constantly after that best get a different kind of air filter. It always happens to the simple things so in my opinion stick with the simple things first and you wont be sorry. If you have tried all the simple stupid easy things already i do not mean to insult your intelligence. navintiwari@msn.com email me if you have any more question

I need help adjusting the height of the mowing deck on an old sears craftsman 42'' riding mower. It's model# is 917.255581. It's about 18 years old and I bought it from good friend. It runs great and I just need it to cut at about 3'' . Please advise thank you Rich

I bought a Sears riding lawn mower about 4 years ago and I bought the service agreement that included them taking care of riding lawn mower what ever it need because I did not know anything on it except how to ride one. When I got the mower it would not start and they had to come out and fix it, and they complain the whole time they were here. Then the next year the same thing happen again. To make a long story short. I had to fight them every year on fixing this lawn mower. And 5 years later I found out that they were sopose to tell me that it did not include the maintance on the riding lawn mower. I even ask the sales man is there anything I need to do to take care of this lawn mower and he said no! The: Oil, Oil filter, Air filter, spark plug was never change. And now it backing firing, and blowing out blue smoke. And I have change ever thing. And they are blaming it on me. I will never buy another riding mower from Sears again. And by the way there sales guys knows nothing about riding mowers when asking them question. And Iam a Women, and now I have to fix ever thing on this mower. Iam learning.

I have a craftsman riding lawn mower that runs for 15 minutes and them stops. I replaced everything I could and then had the carburetor cleaned . the problem still exists. It turns out that there is a gas solenoid cut off switch that was over heating and failing. Once replace, problem gone. Solenoid screws into bottom of carburetor and easy to replace.



Videos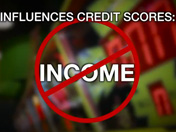 Latest Groups
Today's Mess-Up Photo