Recently Discussed Complaints
1.
(0 mins ago)
TD Bank
Incorrect posting of cash deposit
3.
(36 mins ago)
Movieberry.com
Do not and I repeat do not even consider doing business with these lowlifes
Consumer Tips & Tricks
Latest News & Stories
Latest Questions
ROYAL DUTCH SHELL, England, Greater London Complaints & Reviews - International Grant Award

ROYAL DUTCH SHELL Contacts & Informations

ROYAL DUTCH SHELL

International Grant Award

Complaint Rating:

Contact information:
Shell


Greater London

, England


United Kingdom




Do not believe this scam, do not send any money. This came fro the same place that was trying to scam me before about an inheiritance from a Lady Julia for 2.8 million pounds sterling. In the end, they asked for money, and in the case of inheiritance or grant awards one need not pay out to collect.
IT'S A SCAM

Comments
United Kingdom
Online Scams

More ROYAL DUTCH SHELL complaints






Comments

Sort by: Date | Rating

I also believe that the Royal Dutch Shell, LLC., grant is a scam.
I emailed them and asked for a phone number and a person to
contact before sending them anything on me, and nothing came back. Anytime something is free, or someone wants your accout
information for ANY reason, is a scam. I know a woman in my town that lost $3000. Don't give ANY information online or on the phone if YOU haven't called them first. Even then, be very, very careful.

This e-mail is to confirm the receipt of your mail regarding your Grant Prize of $2, 000, 000.00 US Dollars from the 2010 ROYAL DUTCH SHELL ONLINE AWARD. This e-mail also serves as confirmation of your reliability in this year "ROYAL DUTCH SHELL ANNUAL AWARD". I hereby confirm that the notice you received from Mrs. Monica Dowell (Publicity Secretary) is true / legal and in accordance with terms and condition of RDS (Royal Dutch Shell) Online Gaming Department.

ROYAL DUTCH SHELL CORPORATE HEAD OFFICE IN LONDON, UNITED KINGDOM, will be in charge of administering your payment ($2, 000, 000.00 US Dollars). As the Remittance officer, I think you should count yourself extremely lucky to have been chosen as one of the lucky Winner in this year "ROYAL DUTCH SHELL ANNUAL INTERNATIONAL GRANT AWARD"

Contact the assigned office and officer at our Royal Dutch Shell Corporate Head Office in London, United Kingdom for claim of your Grant Prize of $2, 000, 000.00 with details below:

GRANT PAYMENT OFFICER: Barr. Kelvin Richardson
Email: consultkelvin@gmail.com
TEL: +44-704-573-0755
+44-704-573-0924
ADDRESS: 30 London Street Edinburgh Midlothian EH3 6NA.

Contact Barr. Kelvin Richardson with details listed below for verification purpose, this will also enable him prepare a CERTIFIED CHEQUE valued $2, 000, 000.00 USD in your favor and all necessary documents required to clear the Cheque in your Name.

I was contacted by email saying I won two Million in a random drawing, and they are asking for private information, and that I am to contact Mr Chris Duke @ africaclaimcentre@live.com to claim my money. I have not given any info to them, but others should be aware this is a scam! And I agree that if you have won anything in a drawing or a sweepstakes, you do not send anyone money to claim your prize. Be very careful with this person who is on Google as a rip off, and constantly asking for money>>>. Mr H.



Videos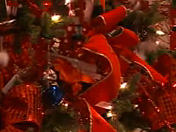 Latest Groups
Today's Mess-Up Photo