Psychotherapy / Psychiatric Hospital, Binghamton, New York Complaints & Reviews - false Imprisonment

Psychotherapy / Psychiatric Hospital Contacts & Informations

Psychotherapy / Psychiatric Hospital

false Imprisonment

Complaint Rating:

Contact information:
GBHC


425 Robinson Street, Binghamton, NY 13904-1755




Binghamton

,

New York




United States


Phone:

(607) 724-1391


omh.state.ny.us/omhweb/facilities/bipc/facility.htm


This psychiatric malpractice was all because of a false report to police, that my brother put in so as to cause me trouble in light of months of preparations for a civil case against him and another family member, who embezzled large sums of money from me. It consisted of totally false allegations in Feb. 2011, that I had made threats to kill him and myself. I have not spoken to this brother since early 2010.

I was taken in by a police officer, who claimed that he had evidence that I heard voices. When the police arrived I had been asked if everything was alright. I stated that the people next door, often making conversation and not being quiet outside my door was unnerving. He used this as evidence to say I heard voices.

These totally false allegations are on record as I saw them written to paper, after being wrongly admitted on involuntary status to a psychiatric ward of a hospital. No police investigation was done to determine the truth of these allegations, and more disturbing is the fact that I did not have presentation of these allegations until I was admitted to the ward. Once seeing these I was shocked, and due to my distress, a nurse asked if she could give me something to ease my anxiety. That resulted in an excessive dose of something, a needle shot into my arm with a drug that was so powerful I was dopped up and could not coherently do anything but stumble and be bed ridden.

It was when I was in such an incoherent state due to excessive dopping up with drugs at Binghamton General that I was sent to a psychiatric hospital (GBHC), never having the opportunity to confront the doctor responsible for admitting me, based on these false and criminal alligations (it is a crime in the State of NY to make a false police report, which in NY could be either a felony or a misdemeanor) . I was confined to this State Mental Hospital for 3 months

I am over 40. The diagnosis at the hospital was schizophrenia. I had lived my adult life with successes to the age of forty in social and work, as well as advanced degree study, successful in the light of the death of my last surviving parent, just prior to age 40. There are no symptoms that would equate with schizophrenia, making this diagnosis simply out of thin air, and the misrepresentation of statements I made to a police officer concerning noise from loud neighbors who sometimes disturb me while they are in the hall outside my door.

I was battered weekly about the embezzlement case, as doctors and other attendants claimed that it did not happen and that I was paranoid. The fact that seeing a lawyer, who saw the embezzlement as fact, took my case is a case in point. That denying me the facts went on for the 3 months I was in the sick place.

I got out simply by having legal help note that there was no need for me to be in the place.

Because of the false police report I was unable to go to the hotel and get my things. I lost hundreds of dollars worth of books and clothing, as well as many legal documets. That is fact.

These hospitals are full of some people who can't even carry on a conversation, as well as people suffering from schizophrenia and other problems that are exhibited in behavior and thought processes. For me to have endured 3 months in a state hospital due first to a brother committing a false police report with intent to disrupt me, and second, a police officer who misinterpreted statements I made concerning noisy neighbors, is a violation, and add to that the false diagnosis, and the denial of reality (embezzlement), and I think I have a case of psychiatric malpractice.

These hospitals employ orderlies who go to work as if they are going to a barbecue, with shorts and sandals, some tattooed and piercings exposed as if they are going to a rock concert. Regarding many not having any higher education, at lease they could keep dirty jokes and weekend party talk to a minimum, which makes as if their job is a social life. Working at a hospital with professional staffers that have professional dress attire, and some treating all as equals, and in the services to the health profession, it is deplorable, and degrading for patience. You would think that some form or standard of behavior and dress that would be accorded to these employees. In the end it makes patience feel degraded, as if they are nothing but warehoused. And for some it might just be that, leading to questions of humanitarian in nature.

The doctors are just paper pushers, dealing with charts and the like, and the nurses just go with the flow. Administration people are all into keeping anyone there as long as possible to fill beds, for especially in this day and age, funding is always being looked at to be cut by the state, and wings of these hospitals are sometimes closed if beds are not filled. That is a nightmare, for anyone like myself who falls through the cracks and does not really need to be there.

The state, NY, should revamp the entire system, fire these administrators, some who play crossword teams with the orderlies, and others who are just interested in their jobs in some state employment system that is more based on the peter principle then anything else. I for one would love to sue that institution and have a day in court to expose not just my injustices, but the entire environment, which is sometimes outright abusive to some of these really sick people, when female staff or nurses are not in view. I witnessed on several occasions teams of these male employees ganging up on someone who was quite overweight and suffered from what is clinically chronic schizophrenia. Jokes were made, abusive vocals aimed at him, and even physical abuse, all in the absence of female nurses and staffers, many of whom are gentle to these patience.

Law enforcement should do all they can to address false police reports. It is a crime, and the victims can lose much.

Comments
United States
Doctors





Comments

Sort by: Date | Rating

This is from the person who posted the above.

It must be stated that the very doctor responsible for placing me into the psyche ward, without even questioning the validity of the charge of threat, was a doctor that I saw on my own, because I wanted a mild anti-anxiety medication, as at the time, I was dealing with a few problems, one being a very horrible and illegal arrangement that held me at poverty level, while amounts unknown to me were sent from of mine, one that each sibling had a portion equal to mine.

The Doctor, Suresh Undavia, MD, a Psychiatrist, Vestal, NY 13850, was nice at first, but the further I made progress in addressing this outright embezzlement and confining me, an adult of near middle age, against my will, in an apartment, the further I was able to get success with getting out of this career ruining-embezzling-life choking scam the doctor began to state that I had a personality disorder that was paranoid. The last meeting I had with him was shortly after I got a lawyer for embezzlement, and just after signing a paper allowing him to talk with two family members, a brother and wife, who had embezzled large sums from me also. h doctor told me that these two family members told him I had made threats against the other embezzling brother, and that this Dr. Undavia requested that he speak to my lawyer. I left his office with him saying "I will give your lawyer a call", but I signed no paper. I have yet to find out whether he did do what he stated he was going to do, call my lawyer, without me signing a release.

He called me paranoid when two brothers consecutively ripped me off for years, while abusively confining me to locations, partly so this horrible older brother could spend large sums of my money. Then the embezzling brother and his wife tell the Dr. I have threatened my older brother, just as I get a Lawyer, and this doctor wants to call my lawyer? There is no business for that.

On top of that this doctor commits me to a psyche ward involuntary status, based on the false police report by the older embezzling brother. Does it get any worse then this?



Videos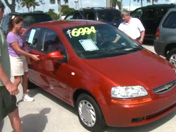 Latest Groups
Today's Mess-Up Photo