NetSpend, South Carolina Complaints & Reviews - IRS Refund Direct Deposit Do Not Do!!

NetSpend Contacts & Informations

NetSpend

IRS Refund Direct Deposit Do Not Do!!

Complaint Rating:

Contact information:
Netspend Corporation


South Carolina




United States




I recently just had my IRS refund direct deposited on my netspend card. The day it was suppose to be loaded, I checked my account and the money wasn't there. When I called to speak to someone about it, they told me because of the amount of the refund it was subject to verification. I was assured the money would be released in 4 hours. After the 4 hours needless to say the money still was not released. I called back and they said that I had to fax in a copy of my paycheck stub!!! What type of verification process is that! I faxed it in anyway and was assured that as soon as they received my paperwork they would release my money. After an additional 2 hours, I called back and the claimed that they haven't received the fax yet. They say that they receive the faxes by batch and it could take 6 to 8 hours for them to receive it. The next day my money still was not released and nobody had any answers why. After being on hold for an hour and 12 minutes, I was informed that the deposit was sent back because they couldn't verify anything. I was disgusted and disappointed. I had to wait 2 weeks for the refund to get back to the IRS and another 2 weeks for them to send it to me in check form. I quickly closed my account with netspend after that and encourage all who are netspend customers to do the same!

Comments
United States
Credit Cards





Comments

Sort by: Date | Rating

WOW FOR THE PASS 5 YEARS I HAVE ALWAYS RCVD MY TAX RTN DIRECT DEPOSIT FROM THE IRS.. WHERE YOU USING YOUR CARD ON A REGULAR BASIS?.. i HAVE BEEN A MEMBER SINCE 2004 AND I'VE NEVER HAD PROBLEMS.. IN FACT WHEN I DID HAVE CONCERNS/PROBLEMS THEY WERE ADDRESSED AND TAKEN CARE OF IMMEDIATELY.. GOOOOO NETSPEND

jan 28 2011. I had my tax refund direct deposited to my netspend card for the last 2 yrs and never had an issue. This year, not so lucky. I called to get the routing and account numbers from netspend. They gave me the correct routing number but left 4 digits off my account number! After sitting on hold and being transferred, they said to call the irs. Did that. I talked to 3 different people who said there was nothing they could do, that the netspend computers had a glitch and gave wrong account numbers to thousands of people! My tax refund will I guess be returned to the irs and they will send a paper check. God knows how long that will take. I find it hard to believe that a financial institution can make that kind of mistake and not fix it! All they say is, sorry for the inconvinience. I don't want an apology, I want them to fix the problem!

I've just experienced the same thing with Netspend only thing different is that my income tax return as well as my paychecks were on the card they locked my card and closed my account without my permission and i had to wait almost 2 hrs to speak with an supervisor because the customer service representatives you can tell they reading off a screen because they all answer in the same way and know nothing to answer your questions however they told me that the sent me check out last week and it was going to be here Wednesday because they expedited my check Wednesday comes no check i call them to see what was going on they tell me they just sent my check out this Tuesday and should be here this Friday which is today so I'm sitting here waiting on UPS if i receive no check then I'm contacting a lawyer and strongly recommend that nobody gets a Netspend account because it seems like they running some kind of fishy company from experience get a real bank where u can actually go walk into and discuss manners such as this in the future i know i am bad situation but good lesson taught!

I reviewed the email a few days before my deposit that there was a block. We called and we're told that we had to fax I address verification, copy of ID and social security card. 6 to 8 hours. Neither fax number worked. We emailed it 6 times to fraud@netspend.com and they claim never to have revived it. Sent it to a feedback person And was told that I could not use the netspend mail as verification. Why not? Sent in my lease. Nope. Not good enough. Sent anenvelope addressed to my husband. They wanted a copy of the letter so I blacked out the private information, left the case number and date viable and still, no. Called to have the money sent back to irs only to be told they couldn't do that and we had to provide the documents. We literally had nothing. Everything is paperless and we just moved here. Rep said an adress change from post office. Denied. I chewed of several, Emily, Bobs, Franks and a Jessica who barely spoke English. The lady one said she was sending it back to irs. I asked her name, id, and for a reference number. She says, "Jessica". I said, last name? "According to company policy, we are not allowed to give our last names, " Oh but we are required to provide all the documentation for you to assume our identity. Hmm, how convenient. She says 6 days for irs to receive it... thinking about calling every day. I started a Facebook group called 1 million against netspend debit company. Please like the page and share your story. I have contacted local media and would like to take this national. Lets out these people for who they really are!

We sincerely apologize that your deposit was returned back to the IRS. We request this information for the security of your account and we try to process these documents as quickly as possible.

We can see that there was a lot of misinformation provided and we would like to see why this occurred. Please send your information to feedback@netspend.com and we will make sure this is addressed.

Thank you,

NetSpend

Same exact problem with me, my refund was deposited into my net spend account may 28th here we are July 30th and I'm still waiting for a paper check because net spend says it wasnt me even tho I faxed them my DL, social security card and utility bills! They also claimed not to get the fax twice!



Videos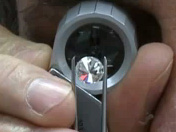 Latest Groups
Today's Mess-Up Photo