LA Fitness Complaints & Reviews - Kids club is a nightmare

LA Fitness Contacts & Informations

LA Fitness

Kids club is a nightmare

Complaint Rating:

I just want to said that in almost 4 years of membership with this gym our experience with the kidcare was terrible, we are thinking to cancel the membership but before we need to tell everywhere is possible the bad service they have. Their kidsclub employees are not licensed, must of them have not idea how to deal with children, and several times my wife asked for help while our son was crying and not only they didn't care of my son but they ordered with bad attitude that they need my wife step out of the kidsclub. We know others members with bad experiences like that, so if you have little kids , make your own investigation , ask other members of that gym about their experiences before take yours to that nightmare. I wish their kidscare be more expensive but with a complete quality service.

Comments
United States
Kids & Baby

More LA Fitness complaints






Comments

Sort by: Date | Rating

The Kidz Klub at LA Fitness at Waterford Lakes in Orlando Florida is run by individuals with NO CPR training or any type of training in child care. Just last week one of the ladies who work there dropped a 6-month old baby. The answer to this mistake is simple. LA Fitness says the reposability of leaving your child on the Kidz Klub rest on the parents. not the employees.

I picked my 10mo old baby up after 1/2hr swim, his very first visit and he had his mouth shut with a crayon in it. I said he could be on the floor as long as there was nothing for him to put in his mouth. They refuse to refund my kids club money, I'm livid!

I am going to have to take my comment back. I just had my money returned by a very nice man at LA Fitness so they are not all that bad as I thought.

Your child, your baby, had a crayon in their mouth and you were only concered with 10 bucks? I'd be mortified and would demand more than that. Like some certified people watching children. LA fitness is lucky they have escaped any fatal accidents thus far. They would be smart to get some attentive people in their for helpless infants who need proper watching.

Also, they're not as bad as you thought because they refunded your money? They let an infant put something in their mouth that they, YOUR BABY, could have DIED from. YOU however, think they aren't so bad because you got your money back. :Shakes head in disbelief:

You pay for a service for personnel to watch your children. You should expect that your children are safe. PERIOD. No amount of money/refund could have ever made me ok with that outcome.

I completely agree with the dissatifaction of the kids club. I have been a member of LA fitness for 15 years. I have had kids and have been putting them in the kids club for the past 5 years. They have no toys, no resourced whatsover to keep theses kids preoccupied. The kids club monitors have no joy no smile on their faces and have such a stank attitude when dealing with the parents. I have made several complaints and have gotten no where. I dont know what to do besides closing out my account...

I agree that the daycare personel made me uneasy. They are not warm with the children. When I walked in to pick up my son, he was all alone, crying, holding his arms out for someone to reach for him. He looked so lost. I still can't shake that image out of my head. He's only 14 months old. I may take him when he's older but right now, I'm not taking him back. This was the LA Fitness in Irvine, CA on Michelle Drive.

I wanted to report a similar incident that happened 2 days ago. I dropped off my 2.5y/o and my 6 m/o girls off and went to yoga. At the end of the class the lady came and got me and said my oldest had a "surprise" for me. Thinking Oh great, code brown! Got in there and they said Shes in the bathroom...thinking Surely not by herself! Opened the door and there she was ALONE, pants round her ankles, poo all over her and looking scared and sad. Its been 2 days and I cannot stop shaking with rage. I called the mgr today and still havent heard back. My next step is calling corporate, and filing a complaint with the BBB. What else can I do? Should I file a police report? Im so scared that they will do this to some other child and they will wind up drowned in the toilet!

PS this was at the LA Fitness in Grand Prairie, TX

I work at the LA Fitness in GP and I believe you are friends with my mom. I want to apologize whole heartedly for what happened last week..you just have to understand that it is not the attendants faults..we try and try to get our manager to have adequate help in there and he flat out REFUSES!! at that time there was only one girl in there working and there was no way for her to keep an eye on your daughter and watch the other kids. Please keep trying to complain to our manager because he will not listen to us and this is getting dangerous. I don't know what to do either and quitting isn't going to fix anything.

I leave my 10 month old daughter in la fitness kids club.The service is horrible.The lady out there she doesn't even smile at the kids.She keep standing at one place and wait if the baby start crying.As soon as the baby start crying she doesn't like to move her ass and give them toys or put them in exersaucer or something she call parents.Thats all what she does .obviously babies going to cry if they see nobody around them or no toys around them.All those ladies do is chatting and gossiping.Yes sometimes especially in the peak evening hours there are lots of kids and lot of babies with just two ladies watching them.If we try to tell them anything they don't take any interest and keep repeating one thing "how long do i have to wait when she starts crying before calling you".Sometimes when she calls me in the middle of my workout and my daughter is crying and i try to divert her mind with some toy or something she ask me to step out of the kids club as this is their policy not to allow parents inside.I am going to try Y too.Seeing their rude and cold attitude i don't think they have any experience with the babies.They may have experience with the older kids but definitely not with the babies.They are just blank they don't know what to do when they start crying other than calling parents every 15 minutes.
This is la fitness club in san diego in sorrento valley branch.Yes the teenagers on weekends are much better then the lady on weekdays.

I go to la fitnnes in chula vista. Two weeks ago a 11 years old girl hit twice my son of 3 Years old with a rope in his hand. I was stand up in the door watching everything. I went a few times to talk with the manager and they always told me. ; she will call u in 24 hours". What I suppose to do? Leave my son again in the same environment ? Exposing him to another attack of this girl ?

My child was recently told he was "bad" and "naughty" by caregivers at LA Fitness. He does get excited and wound up and does push a little ... what four year old doesn't? He does so playfully, not agressively, yet I am told repeatedly he will be kicked out if the "behavior" continues. I have never had a complaint about my son ANYWHERE else. This began after I complained about one of the childcare workers at the Oakdale, MN club saying a cuss word (sh ...) in front of the children and shouting at them to "stop pushing" from across the room, rather than addressing the kids in an appropriate conversational tone (and then they get mad at my kid for yelling and pushing, when they walk around yelling at the kids). I felt harrassed and belittled - the entire staff knew we were "problem members" and when I asked for my money back, I was told that I could not have any of it back and that they would cancel my membership because I was "as much of a monster as my child". I feel that some of the issue is racially motivated - my son is half Indian and typically the only child of color in the care center. He is often pushed, hit, scratched by other kids, and they are not reprimanded as he is - he has also been accused of stealing (in front of me) a toy he brought into the kids club. I took to writing his name on the toy he brought in, since they didn't believe me either. Why would my child steal a one dollar car that he has hundreds of at home? And why would they think I am the sort of person who would encourage that? The answer is, they don't. They just didn't like that I called them on their horrible behavior and attitude. Corporate offices gave me back one month of membership and enrollment fee ... but I still ended up paying for 4 months when I was only a member for 2 ... They said it was "my decision" to cancel. I chose this gym for the kids club and because it was close to home ... I feel threatened and belittled when I go there, and I can't go before 8pm now when I have someone to watch my child. Defeats the purpose and makes it unnecessary to go to this filthy dirty facility. I can't say enough bad things about the gym either, but that is another subject entirely.

LA fitness in Renton, WA was kind enough for me to test out my 8 month old at their kid's club prior to me joining. I told the girl that he's never been to daycare but I was ready to leave him in the room for 10-15mins while talking with another employee about memebship. They had just opened so my son was the only one there, I told her she can put him in the activity soucer. She picked him up from my arms...no hello or any type of introduction to him, just up and out of my arms to the toy. I'm not sure she even looked at him. When I came in 15mins later, there were only 3 more toddlers there and the girl was on the computer with her back facing the kids. AND because of how the room was shaped, there's no way she could see my son where she was sitting. So two of the older children were hovering around my son (interested in the baby, very harmless) and one of the girls was making short high pitch screams in front of my son (I have no problems with that). I knew he would cry (he doesn't like screams), so I purposly stood where he couldn't see me so I could see what the girl would do (by the way, she is a mother of 2 or 3) sure enough my son started balling...she kept at the computer, didn't even turn around. So I had to get my son. Now what I don't understand, for a perspective club member, she sure didn't try to be her "best". I then observed how rudely she was interacting with the toddlers (young 4yr old or so), there was no eye contact and she was very short and monotoned with them. I asked her some general questions then had to ask her how she watches the kids while she's on the computer. She quickly responded she was checking in. I kept my mouth closed, but I wanted to say that they were open for 30mins by then, they must have a big time window AND if she was checking in, she sure made herself comfortable on the chair. What if someone physically harmed my son? He was around kids so much bigger than him and they were close to him. What if they were curious and pulled him or tried to pick him up, hit him...etc. I left angry and refused to join. I can see how this place is best for preschoolers and older...but definitely only for assertive non shy kids that are ok being independent. Don't expect interaction. I understand it's not a daycare, but come on...common sense, at the very least, turn the freakin chair around and WATCH them...that's the bare minimum of the job. Take responsibility!

LA FITNESS IN DORAL, FL, Hi I don't have any complaint about the personal take care of my child are very good and lovely with the kids, but the CLEAN on the place is Really Bad! my child was sick every week, the last time i need to take her to the emergency because she was sick with CROUP is a fatal virus for babies because the stop to breath and can died :(, she stay in the hospital for 3 days, I think cancel my membership because the life of my baby is most important for me, they need to take conscious about this because is a focus the infection !!!



Videos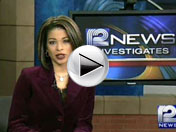 Latest Groups
Today's Mess-Up Photo