Share with Others
Recently Discussed Complaints
Consumer Tips & Tricks
Latest News & Stories
Latest Questions
J.C Penney Hair Salon Complaints & Reviews - JC Penney Hair Salon

J.C Penney Hair Salon Contacts & Informations

J.C Penney Hair Salon

JC Penney Hair Salon

Complaint Rating:

I worked for JC Penney Hair Salon one time . The health benefits are great not a supplement, you get paid minimum wage or commission . When I got hired I had been working at another salon 13 years I was hired instantly. the same schedule each week. Eight years later I had not worked longer than ayear I was tould I needed a clintele to be hired, I needed to bring some thing to the table. A month later I was hired for store recovery part-time at $8.00 an hour, schedule was different each week. I got a call from the salon they where hiring full-time. I asked if I could split the hours between the floor and hair salon and was tould no it had to be one or the other. The only way was to transfer over.

Comments
United States
Hair and Beauty Salons





Comments

Sort by: Date | Rating

I went to your saloon on 3May'2010.I have got a appointment ealier for 8:15pm, but when i reached saloon i had to wait till 9:00pm to get my haorcut done.I had spoken to your stylist (PATRICIA CRUZ) n told her what i want.she asked me to bring the picture.which i did.Anyways when i got my chance to get the haircut done, she started cutting my hair without wetting them (my hair were very wavy) & she dnt blow dry.To cut the story short she did mess up my hair.I m never gona come to your saloon ever & offcourse never gona recomend it to any one.I just hated the haircut & have wait for my hair to grow.if she couldn't cut what i was asking for she should have said so.

Hi

I went to your saloon on 3May'2010.I have got a appointment ealier for 8:15pm, but when i reached saloon i had to wait till 9:00pm to get my haorcut done.I had spoken to your stylist (PATRICIA CRUZ) n told her what i want.she asked me to bring the picture.which i did.Anyways when i got my chance to get the haircut done, she started cutting my hair without wetting them (my hair were very wavy) & she dnt blow dry.To cut the story short she did mess up my hair.I m never gona come to your saloon ever & offcourse never gona recomend it to any one.I just hated the haircut & have wait for my hair to grow.if she couldn't cut what i was asking for she should have said so.

Do not get your haircut in Tyler. I went in for a trim this woman got more than an inch off my hair and it is just messed up. One side is longer than the other. My hair is straight and very thick so you can see every mess up. Spend the extra and go somewheres else. I am calling to get a refund tomorrow and going some where else. I am sick over this I was letting it grow out. I am new to the Tyler area and have no idea where to get my hair cut.

I WENT IN TO GET MY HAIR COLORED AND HIGHLIGHTED WELL ITS THE SAME COLOR AS WHEN IT WAS I WAS VERY DISSAPOINTED AND MY DAUGHTER HAD HER HAIR CUT THEY DID A HORRIBLE JOB WE RANG AS SOON AS WE RETURNED TO THE HOUSE TO TALK TO THE MANAGER THEY HAVE NOT RETURNED OUR CALLS FOR 150 DOLLARS HORRIBLE SERVICE AND WAS NOT EVEN SHOWN IN THE MIRROR HOW IT LOOKED IN THE BACK NOW I WILL HAVE TO GET IT DONE AGAIN ELSE WHERE I WANT TO KNOW WHO TO COMPLAIN TO I FEEL I BEEN RIPPED OFF SO PEOPLE PLEASE DONT GO TO JC PENNYS TO GET YOUR HAIR DONE MY DAUGHTER WAS IN TEARS AND THEY CANT EVEN RETURN OUR CALLS JUST GET THE RUN AROUND BAD SERVICE !!!

Why didn't you say something to a manager while you were there? Why didn't you ask to see the back before you left? At ANY salon I've ever been to in my life, any time I've disliked something the stylist did, they are always open to fixing and correcting it then and there. And if their schedule is super booked, they will set me up for another day to come in and correct it. You were too passive-aggressive and they would have helped you, had you brought it up while you were still there.

I went to get my hair highlighted and my daughter was with me she wanted a hair cut too, so I went first to get my highlights done and it was horrible the stylist who did should not be working at a salon she needs to find another career, The manager their was horrible when I left the salon she stopped me and said 'I herd you were going to go some were else to get your daughter's hair cut", She did not care that I didn't like my hair and the service was horrible I will never go again! If your wandering what location its the fenton mo.

I have been going to j.c. Penny's hair salon for about 5 years, in Tyler Texas. I have always had one girl cut my hair until recently she was injured and was out for several months. I was desperate for a trim, and made an appointment with Kathleen, BIG mistake! I hate-ed the cut no shape I look like I have a bowl cut! so I waited 6 weeks to try again (my bad) to see if someone could shape it, I got a man, can't remember his name, but he did not listen to me at all! it was worse than the cut before, they are very unprofessional there, and now its so short it falls out of my pony tail. I am 49 and this is the worst hair cut of my life!!! I will never go back to any J.C. Penny's for any reason. Not just because of the hair cut but they are also rude, When I arrived for my appointment with Kathleen I stood at the counter for several minutes with out any acknowledgement what so ever the problem with that is there was someone standing behind the counter on the computer and she never looked up to say I'll be with you in a moment! unfortunately it was Kathleen, I should have turned around and walked away. What a mess my hair is.

I had went to JCP salon to have my hair highlighted because I wanted to start the process to go blonde for my wedding in 5 months. When I called in to set up the appointment, I let the girl know exactly what I wanted done. She stated she understood and got me scheduled in. When I showed up to my appointment, the stylist I went to stated that I was down for a full, all-over color. I told her thats not what I had asked to have done. Now I know with the black color I had on my hair, that it was not going to be bomshell blonde, I expected it to be a little brassy. She instantly tried to talk me out of the highlights, she later revealed that she was supposed to get off work right after I got my service done and this was making her late. She did not ask me to sign a waiver, she told me my ends were pretty bad and that she would have to do a cut afterwards because it was going to damage the ends. She then proceeded to wet my hair down, which is a big no-no because water deactivates the bleach, and started applying 30vol and bleach to my bottom foils. After finishing the bottom she got 40 vol and bleach and started on the top, all the while wetting my hair down the whole time. She talked to me like I was a child the whole time and told me shes been doing hair at that salon for 12 years. She even stuck me under a dryer to expedite the process on my hair, which causes more damage to my hair, and left me under there for 20 minutes. When she was rinsing my hair, she was pulling clumps of my hair out due to overprocessing my hair, and toned it. When we got back to her chair she would comb my hair with a normal tooth comb and my hair was just combing out where the highlights were. we did a layerd cut to get alot of the damage out, she kept talking about how late she was on leaving work, and she stuck me back under the dryer to dry my hair. When she thought I was done she looked at some parts of my hair, did a trim or two, and was not even going to comb it out after letting it dry. I just flat out asked for her comb and combed my own hair. I was not styled and was told to leave it alone for a good couple of weeks due to the damage done. I was very unhappy but she stated that since she told me that it could damage my hair, that nothing could be done and we still had to pay. I will never go back to that salon in Terre Haute, IN ever again, nor will I reccomend it to anyone.

JC Penny in Midland Texas, what an experience, I booked the appointment for a children's cut for 8pm. I arrived at 8pm, I stood and waited for 20 minutes before either stylist even acknowledged that we were there. Once she sat my daughter down she asked what we were doing, I told her that we were cutting 4 inches off and layering the bottom inch. She was done in less than 10 minutes, she didn't dry the hair or check to see if it was even all the way around, when she was done she was completely rude and said, I'll be waiting up here when you're ready and walked to the register. Once we got home and dried her hair there were pieces up to an inch longer than the rest of the hair. This has got to be the worst customer service and hair experience I have ever encountered and will not be back!

My mother went there to get a spiral perm once. She had extremely long, very healthy thick pretty hair. They ruined her. Ruined her. She had to get all her hair cut off. They didn't charge her. How could they after that? But they had little to say. Do not go there.

I went to the JCPenny Salon in Peori, Il. First
I made a appointment for Wed. Sept3rd with a stylist named Micheal. I showed up for my appointment 10min early and waited the whole time standing at reception waiting for someone to greet me finally after 8min Micheal came around and I asked if I had been helped I said no I have a appointment with you and he said come on back. We go back then he asks me what I wanted I explained in detail what I had in mind. First he looked at me funny and said he didnt understand what I wanted, Iv been to cosmetology school so the detail of what I wanted was very crystal for anyone who had even been thru basics. So he told me to pick out a picture which I did and showed him and he says to me, you a lalready have color in your hair I dont understand what you want so maybe we should book you with someone more experienced with color. So he takes me back up to reception and I ask him if he was a Master because that is what I wanted. He said yes and said he wasnt that good with color! What the heck, how can you call yourself a Master if you dont know color! So I was irritated at that point and was not going to book again with another stylist, but I decieded to try one more time so Micheal books me on Sat the 6th with a girl med Callie. I came back today and waited and someone asked if I had a appointment I said yes with Callie so they go get her and be he she says this is prob guna be hard but we can do it. Mio cheal had basically triple booked her when he thru my appointment in her sched. Callie was nice I told her what happend and she said that was weird because Micheal does color all the time then back peddaled and said maybe he didnt feel comfortable and she was happy to do my hair I explained to her what I wanted she said she could do it, but she did it realy fast because she had other appointments she had going beside me and did not tke her time and left me sitting with a wet head for 1 Im 0min by the point she rinsed me I didnt want to stay for a cut so she dried me alil and needless to say I have grey hair now. Im so disgusted. Callie nwas nice, but I blame this whole thing on the stylist Micheal. I will tell all my friends in the hair community and clients and every1 who talks about hair never to go to that salon again

I have been intending to write this for a while but due to lack of time it took me a while to write this to you. I had been a JC Penny customer for years now including the Salon services. I have been getting the CHI hair treatment for years now and I must say that the services are detoriating day by day. When I got it done first it was the best hair treatment I ever got done and my recent one which I got done in July of this year was the worst. My first observance of the downgrading happened last year. I made an appointment to get the treatment done few weeks ahead of time and just few days before the appointment I was called saying that my appointment would be cancelled as i need to get an evaluation done and then get another appointment for the treatment. So I went for the evaluation during which nothing was checked or done with my hair. The person assigned to do the work said that many people (specially of the race I belong to) make appointments and do not turn up so that ensure that people come in personally (in the name of evaluation) and make the appointment so that they are sure about the sincerity of the customer sticking with the appointment. This was humiliating but I still gave it a shot. On the day of the appointment, everything was done and at the end the hair dresser starting making remarks of how people from my race do not keep appointment and she went on and on and went to the extent of saying that she wasn't expecting me to keep the appointment either. Not to mention the way the whole treatment was done was not up to the mark as compared to all the previous CHI treatments I got done earlier. Now the episode of this year. I picked a different store this time with the hope of getting better service. The person was good to talk with and very chatty but rushed through the entire processing of treatment. I have long hairs and i was out of the salon in 2 hours which also included the hair wash and hair cut. I have never seen anyone applying the treatments this fast and she did not even wait for the 15-20 minutes that required before applying the heat with the iron. Not to mention, I did see any effect of the treatment after my first hair wash the next day. My hair was frizzy and just the same way it was before the treatment. This never happened before and my hairs used to be frizz free at least for 3 months after the treatment and quality used to be good up to six months when i used to feel the need of the next treatment. But this time it was not even a week. My hairs now break constantly and no one can make out from my hair that a treatment was done. This was the worst experience ever and I am never getting the treatment done in JC Penny again and would completely stop recommending this to my friends. I feel I have wasted $175 and it were better if I would have never got it done this time.

I got my hair trimmed today at jcpenney salon in sebring. First I was disappointed that a trim was $27, secondly, she cut my hair uneven. The stylist was very nice, however, she didn't even stand straight in front of me to see if both sides were straight! She stood on the side of me and looked around to the front. I didn't really examine my hair because when you go to a what I thought was a good salon like jcpenney and your haircut costs $27, you should feel comfortable enough to trust that what they are doing with your hair is professional! Not until I got home and looked in the mirror did I realize how uneven it really was and when I showed my husband the back he said "oh my gosh! "

I went to JcPenney at the Volusia Mall here in Daytona Beach, FL. The stylist did a lot of extra work on my hair & the color was out within 2 weeks. I called the center to speak to the stylist about it and she told me ok, when would you like to schedule your next appointment. I asked is there a charge for the service to fix the issue? She said NO, you would have to pay! I said I am not going to pay for a service when I just paid for the service and the color has already washed out & my gray is showing again!!! She said well, I will just have to go darker and get to know your hair. Well, I thought when you went to school that is what you do is learn hair and know what you need to use to cover the gray??? Well, I told her I am not making another appointment with your salon!!! She then hung up the phone on me. I called back & asked for the manager to contact me, but have never received a call from the manager. I complained to JcPenney and requested a refund. However, that was useless...they tell me that the manager has tried calling me!! Lie for sure, never received any calls or messages! They tell me that isn't something that they can do is refund! Not happy at all & will not RECOMMEND JcPenney Salon ANYWHERE from all the comments as THEY DON'T CARE ABOUT THERE CUSTOMERS!!!



Videos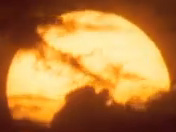 Latest Groups
Today's Mess-Up Photo