icici bank ltd.-two-wheeler loan department Complaints & Reviews - non-payment of incentives

icici bank ltd.-two-wheeler loan department Contacts & Informations

icici bank ltd.-two-wheeler loan department

non-payment of incentives

Complaint Rating:

hi,
i am a subdealer of hero-honda motors ltd.For the last five years ,i was working with the ICICI BANK LTD.,till november 2006.I have stopped working with the ICICI BANK LTD. since they have not given me the incentive forone year which amounts to around 44,000/-(forty four thousand).I have spoke to the sales manager of ICICI BANK LTD-two-wheelerloan -kolkata and requested them several times for paying me my incentive amount,but the sales manager & the bank does not responded to my request.Now i am hopeless & helpless.please someone help me to take revenge against this ICICIBANK.

Comments
India
Banks





Comments

Sort by: Date | Rating

my vehicle no . AP 28 BD 9621


I WANT LOAN STATMENT OF MY VEHICLE.

Sir, My two wheeler loan account no. is LTCHD00002606397, few cheques of my account were bounced, but I have cleared my two wheeler loan in march 2008 with all overdues and charges by receipt no. 7411403 dated 20/03/2008 collector name is Raj Sharma the amount was 4680/- (with all pending charges), i also confirmed from the customer care of icicibank, and they also told me that your loan account is closed, and there are no any dues are pending or standing in my loan account. I have also received NOC dt. 14/05/2008 and NDC dt 19/04/2008 from the ICICI BANK. But, still the bank is sending me the court notice regarding cheque bounce, so, please clear all kind of obligations as, i have no any kind of liability.

hi this is shivanna my two wheeler lone statment we need this is my brither e mail id send me that statmen urgently
my
A/c no LTBNG00004290610

THANKYOU
YOUR FATHFULLY SHIVANNA K

i need ur department contact no. with code, when i contact if i need...

last day your representative call me..."ur this month pyment is not clear" & i go today at bank & calck our bank statement, this month chaque clear already asper due date.
so y your reperentative camm me without any enquirey in ur side...
i wast my one chaque...

hi this is kalyan Please send my two wheeler lone statment at this mail id dlk_kalyan@rediffmail.com.we need this urgently.please do the needful

A/c no LTVPM00011841983

hi this is Saurabh Negi, please send me my two wheeler loan statement at under mentioned email address:
' negi_saurabh720@yahoo.com'
Anticipating a quick and positive response.
A/c no. LTLUC00012828006

Hai,
Iam Anand. I have taken two wheeler loan on 07-04-07. I paid my last payment on 07-01-08. My loan is cleared. I have not recieved my cclearence certificate.
My A/c # LTBNG00003300637
LOCATION : BANGALORE
NAME : ANAND M
Please send my two wheeler loan statement at prabha27477@yahoo.com or anandmanjesh_m@yahoo.co.in

Thanks and regards
Anand

my name is saveen in 2008 march i took a vehicale bajaj platina, for icici bank finance according to my thought i completed my vehical finance, yet i never recive any ackonowledge from icici bank so kindly let me now if i have any dues, if i clear all finance amount instalment please send me NOC OR and send me message and my vehical number is AP 13 N 2388 MAIL ME &and also icici branch employees never give proper information, that why i mail you hope you people should coprate withe me and dow ur best

kingkhan00786@yahoo.co.in Or my number 9346661248

Dear Anand,

We regret the inconvenience caused.
We'll contact you and work to address your issue at the earliest.

Regards,
ICICI Customer Service Team.

My name is Sriilayraj in 2007 i took a vehicle Hero Honda Passion Plus, for icici bank loan no: LTCGP0009442677. I completed my vehicle Loan on April 2009, yet I never receive any acknowledge from icici bank till now, if I clear all finance amount installment please send me NOC OR and send me message and MAIL ME (sriilayraj@gmail.com) &and also icici branch employees never give proper information, that why i mail you hope you people should cooperate with me and do ur best

Sir, My two wheeler loan account no. is LTBNG00010774439, MY name is chandra shekar .L and i need the statement of my loan that still now how much EMI i have payed, and how much EMI are pending, so please do your needfull to me and my Email Id is ( danichandru4@gmail.com )

Hello, if any one is in need of gold now or in future transaction and have a long time business relationship I write to advertise the availability of our main product, alluvial gold in bulk quantities. we represent a large number of local artisan miners, we are prepared to provide quantities of up to 10 kilograms of 22.karat alluvial gold monthly.
Our firm is in possession of the Gold Export Certificate issued by the Government of the Republic of Ghana necessary to export gold from Ghana, thus we can provide service to any part of the world.
We are prepared to offer the quantity of gold required to the Buyer [or their representative] upon their arrival here in Accra. After the Buyer has confirmed the quantity and the quality of the gold with their refinery, and is satisfied, only then will we accept payment, by bank transfer, from the Buyer to us. Further, we currently seek outside-based serious investors on a partnership basis in order to increase our production capacity. If you are interested in this proposal, or have any further questions, kindly contact me at the numbers listed above. Looking forward to doing business with you. Upon hearing from you we shall send to you our FCO.

Yours truly,

Mr. Liman Zongo.
Chief Director of Marketing
email: ashantiminersassociation@gmail.com

I Jacob shelton received loan from your bank. My loan number is LTTIN00006988453.I settled the loan few months back.I want statement and NOC.Please take immediate action.



Videos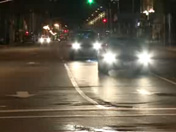 Latest Groups
Today's Mess-Up Photo