Buds Gun Shop Complaints & Reviews - budsgunshop.com

Buds Gun Shop Contacts & Informations

Buds Gun Shop

budsgunshop.com

Complaint Rating:

Contact information:
Buds Gun Shop


United States


budsgunshop.com


I asked Buds Gun Shop to sell me a gun legal for California, so that I could give it as a gift to a California resident. I used their online "request for product info" feature to ask about a specific model of a gun and if it was legal in CA. It was a "Warrior" model gun. They replied "Yes, the Warrior II is legal in CA". A bit confused, I searched their website for a "Warrior II" and found no such thing. Note that I was asking about a SPECIFIC MODEL, included the model number in the email, using a feature on their website, and they replied with a "Yes". Since they had given me an affirmative answer, I ordered the gun. I got the gun engraved and shipped it to my friend, but he was unable to take ownership because the model Buds Gun Shop sold me is illegal in CA.

I was very explicit in my needs and requirements and they ended up selling me something I can't use and now can't return. I wasted $1300 on a gun, $100 on engraving, and over $200 shipping the gun back and forth. Buds Gun Shop's reply to my complaint was to offer to sell me a Warrior II at cost. How generous - after screwing up my order and refusing to accept a return, they offer to sell me ANOTHER gun. I guess they think I am made of money. They of course deny misleading me in any way.

I would not recommend using them, especially if you have special requirements as I did. They obviously do not pay close attention to their customer's requests and, when they do make a mistake, they do not own up to it or accept responsibility. Be wary.

Comments
United States
E-Shopping





Comments

Sort by: Date | Rating

We have investigated this issue from our end and have copies of the email exchange between the customer and our sales person to verify the information provided by our GM below.

This customer is not located in CA. He did exchange emails with Brad (salesperson) requesting product information if the Warrior was legal in CA. Brad responded that the Warrior II (not the Warrior) is legal in CA. This customer proceeded to make the purchase online. He placed the order online and did mention that the gun was a gift but made no mention in the comments of what state it was being shipped. Because we were shipping the gun to Colorado there was no reason for Brandon (order processor) to cancel the order. I spoke with the customer through email as well and I am the one that copied and pasted Brads response as well as the customers question back to the customer and informed him where the gun has been taken into possession and engraved there was not much that we could do. He ordered online and ordered the wrong gun. I offered to sell him a Warrior II at cost and did not hear back from the customer.

This unfortunate issue appears to be from a simple miscommunication. If it had not been for the engraving, we would have simply taken the gun back and provided the customer with a CA legal gun.

Sure you would have, screwhead.

I can see how that could have been messed up. Just a bad case of talking to that guy and ordering from this guy. very unfortunate indeed.

It's the buyers responsibility to check all local and state laws before making a purchase. I've made multiple purchases with Budsgunshop.com and have had nothing but good experiences with them.

What really jacks my jaw is their so called VIP program, , , i have been a customer of Buds for 2 years, purchased rifles & pistols costing over $ 5000, , now they want to clip a customer like myself for another 24.95 anually, , , This is a insult to me, , , , since they started this so called VIP program, , , i have gone to other dealers for purchases, , maybe they will get the message, , So Long Buds

tried to purchase a 9mm from this place one month ago still no gun but they got there money or my money w abunch of crapp.



Videos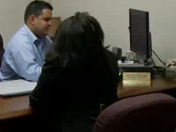 Latest Groups
Today's Mess-Up Photo