Share with Others
Recently Discussed Complaints
Consumer Tips & Tricks
Latest News & Stories
Latest Questions
Bill Me Later Complaints & Reviews - Bill me later system sucks!

Bill Me Later Contacts & Informations

Bill Me Later

Bill me later system sucks!

Complaint Rating:

The system sucks at bill me later I had been approved for purchases over $2,000 but now I am getting denied for a $600.00 purchase. my monthly pymt for the last 6 months ranged from monthly amounts of $200-$1620 but the representative and manager stated my new purchase was decline b/c of of pymt history and spending pattern. They are crazy any one that pays over $150 of their monthly amount billed and on time is a good customer worthy of credit approval esp for amounts that they have shown to be able to pay.

Comments
United States
Business & Finances





Comments

Sort by: Date | Rating

Taz is right! Use any other method for payment. If Bill Me Later treats good consumers like Taz this way - imagine what trouble you will find yourself in if you have a dispute with these Shylocks.

Bill Me Later is a sleazy scam. I found out the hard way. When you pay off the purchase, they tack a "fee" that they don't seem to remember to tell you about. Mine was less than $10, then after 6 months they start pinging you for the money. Of course they won't take credit card payments - they make it really hard for you to pay, and it keeps racking up. I finally gave up on them. Their people are rude and arrogant, which really enhances the BML "customer experience".

My vasectomy was more fun.

Bill Me Later providing a horrible experience. Their customer service is the worst I've experienced in my life.

I had made a purchase for a deferred interest free payment and they billed me with interest immediately. After weeks of trying to reach them, they confirmed a glich and said they were looking into it.

3 months went by with no results or contact. 150.00 of interest later I paid it off. My only solace was the company the product came from gave me a 50.00 credit as the problem of billing was noticed on their side as well.

They were not responsible for the billing however, so hats off for at leat the small credit.

Bill Me Later is not recommended by any means!!! Stay clear. This is my first negative review of any company, but by principal I share my experience.

I used Bill Me Later for a one time purchase of a 30 dollar pair of dirtbike riding pants. It's been five months later and they are charging me for late fees on a zero balance! I am formally filing a class action suit against this company and if anyone wants in, please e-mail me at moosedaddy41@yahoo.com This company is really a rip off. It's time to fight back.

I work for Bill Me Later and would be happy to speak with you about your situation. Please feel free to contact me at heather.fields@billmelater.com

Bill Me Later should be banned.
My eleven year old daughter ordered an item from American Girl without my knowlege or approval. This was an internet order which only asked for name and address. I was immediately notified of the purchase and charges ($23.95) by BML. When the item was received I immediately contacted American Girl and asked how an 11 YO could have been approved for this purchase. They finally admitted that their internet order process had a "flaw" and it would be corrected and they would credit BML as soon as the item was returned (they sent a UPS label). Two months later I got a bill from Bill Me Later for $42.00. This was AFTER they received the credit from American Girl!. I immediately called American Girl to make sure they had indeed credited Bill Me Later which they had (although their "security" department argued that the order was valid because they require a SS number when ordering. When I called Bill Me Later they explained that the charges were because the credit from AG didn't come in until after 29 days. When I pointed out that the order was fradulent they still argued that I owed them $42. When I threatened to sue they softened their argument but wanted all my personal information including SS#. If my SS# matched the one on the order then I was liable for the $42 charge! I gave them the last four digits, which didn't match, and then they argued that the SS# was my daughters. (She doesn't even know what a SS# is). When I gave them the last four digits of her number they also didn't match. They finally agreed to cancel the charge. Here's the kicker....THEY HAVE TWO ANNUAL PERCENTAGE RATES DEPENDING ON HOW YOUR BALANCE IS CALCULATED. One is 19.99% and THE OTHER IS 102.70%!

Bill Me Later is a FRADULENT SCAM which automatically creates an account in the purchasers name using incomplete and or bad information from anyone who subscribes to their service and apparently will create a bogus SS# to validate that account all so they can charge outrageous fees and finance charges.
STAY AWAY FROM ANY VENDORS THAT USE BILL ME LATER!!!

Bill Me Later has horrible customer relations and questionable business practices. I made a charge through Continental Airlines in March. The charge didn't even appear on my Bill Me Later account until June, and after 2 other charges I made in April had posted. I had paid my account in full in May - but since they never even posted my March charge until June, I didn't see it. Luckily I caught it in July, after they charged me a finance fee. So, it's only $10 - but when I called they were horrible. They blamed Continental and me, and told me I had to fax them a dispute form and evidence. Of course, they do that so I'll just get ticked off and pay the $10... well it worked, but I'm also going everywhere I can to warn you!

STAY AWAY FROM BILL ME LATER - they're horrible!

BML sucks! They can approve you multiple times for $1000 purchases but when you want to make a $500 purchase they deny you even though you never missed a payment with them. If you pay well they should continue to grant credit. It is a crapshoot with them. You never know when and how much you will be approved for. They are the worst to deal with on the phone as well. They can not explain why you get denied...ignorant.

I made a purchase from Buy.com on Dec 9, 2009 and signed up the Bill-me-Later when they advertises at Buy.com of no payment for 90 days. In early January, I received a statement from Bill-me-later for the full amount. I called them up and asked them what is going on. They told me Buy.com never send in the request to them for the 90 days no payment. He said he will send a request to their credit department for investigation. A few weeks later, they sent me an email and they added $39.00 of late fee and $4.33 of finance charge to my account. I called them up again, the lady told me that the previous person I talked to did sent in a request for correction on 1/21/10. She asked me to call back later. Yesterday, 2/8/2010, I got another email from Bill-me-Later asking me to make the payment by tomorrow, 2/9/2010. Bill me Later will keep adding late fee and finance charges as they dragging on their investigation. Who knows if they have even done anything. In my case, clearly other than the request made by the first representative, nothing had happened since the 21st. But my late fee and finance charge kept on piling up and is hurting my credit score.
I don't know why Buy.com even needs to make the request for the 90 days no payment. This is supposed to be "BILL ME LATER", not "BILL ME NOW". The sent me the bill requested for full payment in less than a month.
Bill-me-later is such a scam. DON'T FALL IN THEIR TRAP. This company is not looking for long term customers. They just want to scam their one time victim.

I am not sure why a good customer will get declined.
However i dont agree with the customer on buy.com issue. As its merchants who is supposed to inform which promotion they are running.(eg they may not be running any promotions at certain time)
Also I the late fees will not hurt the credit score- unless its reported.

I was ordering DISCOUNT CONTACT LENSES on line. I clicked BILL ME LATER by mistake. I called them and cancelled my BILL ME LATER and paid DISCOUNT CONTACTS LENSES by check. For months I received calls from Bill ME LATER with 1/2 messages on my machine from an animated voice. I called back. BILL ME LATER was going to charge me interest for unpaid funds. But they said if I send them a check for $78.75 (they paid DISCOUNT CONTACTS for me even tho' I cancelled BILL ME LATER right away), then DISCOUNT CONTACT LENSES will pay me back. DISCOUNT CONTACTS got paid twice. I have an email from DCL'S stating that BILL ME LATER is who i should contact. Each is blaming the other. I complained to CONSUMER AFFAIRS and BETTER BUSINESS BUREAU. From now on I will just order from my eye Dr. it may take longer and be a trifle more $ but it is worth it, not to deal with BILL ME LATER or DISCOUNT CONTACT LENSES.

I can't even change my account settings. When I want to go into my account details, it asks me a security question. THE SECURITY QUESTION IS BLANK. There's no way I can answer it and therefore I cannot setup my bill me later account. I get the same problem in both Google Chrome and in Firefox.

SERIOUSLY, See attached screenshot. It goes like this:

Security Question:
Secret Answer:

BLANK!

Learn how to make a real webpage, paypal. You guys are morons. C U Next Tuesday.

I have been using Bill Me Later for quite some time. I have not experienced any problems with them. No billing issues have arised and they have been very pleasant to deal with.

I have been using Bill Me Later for quite some time now and I have not had any problems with them. No billing issues, they are pleasant to deal with if I have a question and it is so easy to use, as I always make my payment immediately.

I have not enjoyed using BML. I went for $15 promotion off of an order if I used BML. I trusted paypal so I figured it wasn't a bad idea. So when I submit my order their is no mention of that $15 off. The vendor told me BML would credit me for that. So I waited several days, checked the BML site, checked my email invoices and still no mention of this $15 promotion. So I emailed them an asked about it, you get an automated response with common solutions that did not address my issue. So I waited for about a week, no response. I emailed again asking about the promotion an why I did not get a response yet. They said sorry for the delayed response an it needed to be reviewed to see if I got the promotion. So I waited another week, no responses, I emailed them an got the same automated email, replied to it and retyped my inquiry. I finally got a response from them telling me I will get $15 in 1-2 billing cycles. That is a little detail they tuck away from the open. I was wanting to use that $15 to go towards my balance but it can't for this billing cycle cause they want to string you along. I did get a speedy response however when I told them I wasn't going to use my bank account an asked if money orders are accepted. They called me hours later and the lady did not address my question, she just kept wanting to transfer me to someone who I could set up a banking account with. I had to tell her three times, no I am not setting up a banking account for she finally stopped pushing it. Apparently BML really wants your bank account #. Overall they are a pain in the arse, wish I would have not taken the offer. It has been more of a burden dealing with the customer service an learning about all the little details that makes it just a pain in the ass more than anything. They def. lost a customer.



Videos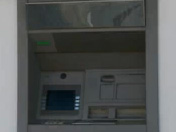 Latest Groups
Today's Mess-Up Photo