The most trusted and popular consumer complaints website
Big 5 Sporting Goods Complaints & Reviews - Gave me a refund and took my money!

Big 5 Sporting Goods Contacts & Informations

Big 5 Sporting Goods

Gave me a refund and took my money!

Complaint Rating:

I am writing this so no one gets in the same situation I was put in. About 3 months ago I had a $50 purchase that I needed to return to Big 5 Sporting Goods . A younger girl helped me with the refund, and gave me a receipt print out that she said I needed to bring back when I wanted to use the store credit. Two weeks ago I went in and found something I wanted to purchase with the credit, and I was informed that the piece of receipt looking paper I had was not valid. I got very upset and asked to speak to the manager. He told me that whoever helped me months ago should have given me a gift card with the money loaded on it. We went back in forth, with me saying "I never got one" like 10 times. He said, "That is impossible because she couldn't have printed this out without first issuing the card." It came down to me finally saying "what can you do for me because I am owed this money?" He took my receipt and told me that he would call me back after he looked over the security tapes to find out who it was that had helped me because I couldn't remember. Needless to say...it has been many days now and he never called back. I have gone in several times as well and the manager is always gone.

Comments
United States
Sports & Recreation

More Big 5 Sporting Goods complaints






Comments

Sort by: Date | Rating

10th of Mar, 2011 by If extremely bothered I post
0 Votes

There is a manger named Jennifer at the Visalia Big 5 store. She is a total B*tch. Excuse my language but she really made me mad. I was standing in line, it was a fairly busy day. I was not in a hurry or anything. She was rude to the customers, saying "I NEED you on this side" in a harsh tone, instead of saying "I can help you over here." Not only was she rude to the customers, but she was also harassing this young cashier, she was only trying to do her job. She was hovering over her and telling her to move quicker. She was literally breathing down this young cashiers neck. She was a disgusting sight. No joke. She is fake. I am a customer so I can see the big picture, Im just standing back in line watching. As soon as a male approached the counter she got all giggly and giddy. As soon as he left she turned back to being rude. Her voice is annoying, only because she is trying to act nice but its rude and way too forward. She is not manager material. I've have worked as a manager in department stores, and never have I seen such rude behavior towards employees and customers.

29th of Jul, 2014 by Deathstrike
0 Votes

Everything that is written here is true, but then again Big 5 is a complete and utter scam anyways!!! Their so called "sales" are simply that they lowered their very high markup to what most stores would charge for the item in the first place. Kohls, JC Penny, Macy's and other stores are NOTORIOUS for marking up their merchandise considerably above the national average and then "lowering" it calling it a sale when in reality, its not much better than most brick and mortar and online stores. And the quality of Big 5 Merchandise is subpar at best. If you love made in China and the fact that Walmart and other stores charge the same price, then by all means go to them, but if you want subpar merchandise, lousy service, and prices and refund tactics that are dubious at best, criminal at worst, then Big 5 is the store for you.



Recently Discussed Complaints
Consumer Tips & Tricks
Worst rating
Subjects of Wide Speculation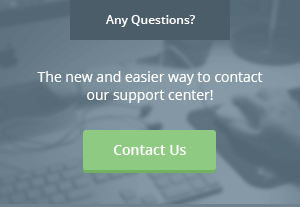 Latest News & Stories
Stay Away
Latest Questions
Latest Groups
Today's Mess-Up Photo