Share with Others
Recently Discussed Complaints
Consumer Tips & Tricks
Latest News & Stories
Latest Questions
Bank Of Oklahoma, Oklahoma Complaints & Reviews - Overdraft Fees

Bank Of Oklahoma Contacts & Informations

Bank Of Oklahoma

Overdraft Fees

Complaint Rating:

I have been banking with BOK for about 5 years. I had always had a very stable, typically above $500 account. Recently, due to pregnancy and then birth, I fell behind on some bills. I got hit with overdraft fees. I ended up doing 10 transactions without realizing I was even negative. Many of which were $5 here and there. I ended up being -$386! (only around $150 of which were actual transactions.) I asked BOK to assist me with this. I reminded them of how dedicated I have been to this bank. The manager informed me it wasn't there problem, and when I said I would have to choose another bank, she simply said, "That's fine. Have a nice day!" and walked away.

I left stunned and feeling betrayed. I will never recommend this bank to anyone. They are completely unwilling to help out. I would have got the very same reaction trying to argue with their automated phone system.

The only pro I can find with this bank is all the locations. If you want a bank that is on almost every corner, this is a good bank for it.

Their OD fees are $29 per a transaction. Their people are nice as long as you're not needing assistance. Beware! Once you hit rough times, you will regret using this bank.

Comments
United States
Banks

More Bank Of Oklahoma complaints






Comments

Sort by: Date | Rating

ILLEGAL CREDIT CHECKS - Bank Of Oklahoma

Bank of oklahoma has checked my credit 14 times in 60 days.

Every bank and credit union will charge you overdraft fees if you don't learn to stop spending money you don't have.
Since you think you're entitled to spend the bank's money as if it were your own, I'm sure they think they're well rid of you.

Does anyone know if there is a class action lawsuit against BOK? Since about 2001 BOK cleared transactions from greatest amount to least amount on a daily basis. I thought it convenient at first--until hard times. The benefit to BOK is that if an amount of $100 dropped my balance to $5, then the next ten transcations--$60, $30, $20 $16, $14, $14, $13, $12, $11, $11--cost me $290 in overdraft fees. It is my opinion that BOK needs to re-apply every single transaction based on the time the charge cleared--and refund the difference. Contact me @ ksbn67@gmail.com if you know of any class action lawsuits regarding this issue and BOK.

Or, you could turn into a responsible adult and keep track of your own finances.

A Federal judge has just agreed with you in an identical situation. I suppose Tired_of_Stupid will now call this Federal judge stupid, but the facts of the case show that the banks have engaged in "unfair and deceptive business practices".

http://finance.yahoo.com/news/Judge-orders-Wells-Fargo-to-apf-3665036279.html?x=0

If the above link doesn't post, Google "Wells Fargo" and profiteering.

Hey, if you'd rather pay nsf fees than keep track of your own finances, that's your right. It must be nice to be that rich. Me, I'd rather keep my money for my own spending, not donate it to the banks.

The problem is not managing your account. The problem is that they juggle your debits and credits to their advantage. I have had them conveniently lose deposits (make sure you keep your deposit slips!). I have had debits disappear and reappear days later. I have had direct deposits not credited appropriately. If you make a deposit, you expect it to be credited appropriately not juggled. If you have a credit (i.e., a returned item to a retail store), you would hope it is credited within a reasonable period of time. If you make a debit, you would expect it to come out within a reasonable period of time, not as much as 5 days later. Just because you write something in your check register doesn't mean, with BOK, that it happens when it should. It's more like playing a guessing game as to when they will or won't decide to put transactions through. Frequently there are transactions that also just show up out of the blue and are not listed as pending.

All of this juggling can result in some serious fees and yet if you complain to them or call them on it, you are told that you should manage your funds better. Oh really? How do you manage funds better than writing them in a check register and adding/deducting appropriately? I monitor my online accounts daily, sometimes 2-3 times a day. I am now to the point that when I get paid, I withdraw all my funds in cash and only redeposit enough to cover bills. Otherwise, I cannot trust that transactions will process appropriately. I am currently looking at other banks because I'm tired of trying to look into a crystal ball to predict what will happen with my account. For anyone who reads this, there IS a class-action suit pending. Contact the attorneys here: http://www.stuevesiegel.com/CM/CurrentCases/BankofOklahoma.asp

If you subtract your check/debit on your check register at the time it happens, how can it matter how long they take to post it? You've already subtracted it from your available balance so that you don't spend the money again. It also doesn't matter if transactions are posted without first showing as pending -- you've already subtracted them.
The terms of your account tell you what the hold period is on deposits. If you need a new copy, ask your bank. Or check their website.

Tired of Stupid and Brenda, you did not read it clearly. The problem is that you can make a deposit, and it shows up as pending. Then it will disappear. Direct Deposits, legally, are supposed to be credited on a specific day at a specific time. They've conveniently held those. I've deposited checks only to see them be pending then disappear. I've had it go up to 10 days before being credited back, all the while the person who wrote the check tells me it has long cleared. Deducting from your account won't necessarily work, either, because if a debit and credit are juggled, you don't know when either one is going to go through. The short version is that you cannot trust what your check register tells you because if your account is being juggled, what you have written is wrong.

I also made a cash deposit a couple of months ago that was conveniently lost for days (four, to be exact). It should have been credited immediately. Instead, it was in pending. It disappeared and never reappeared. I called and was given all kinds of excuses. In the meantime I incurred a NSF fee because of an autodebit. They didn't want to forgive the fee. They also claimed they couldn't figure out where the deposit went. Finally they found it. It had been credited to someone's loan. However, instead of back crediting it to the date it was deposited, they told me that I would have to pay the fee and they showed the credit 4 days later. OH H#LL NO. I had my attorney call them, and they finally removed the NSF fee. That is just WRONG. I did nothing wrong. Yet I wrote it in my checkbook, right? It wasn't a check, it was cash, so should have been an immediate credit, right? There was no waiting period... and yet it disappeared.

BOK will also conveniently rearrange things again if you call them on it. This is the reason I began taking screen shots of the activity in my account. Because if you look

If you think it doesn't matter when a debit clears, wait until they hold a deposit, hold a debit, then put another debit through that isn't even due for days instead. I've had them auto-deduct a loan payment they have associated days before it is actually due. The juggling is what creates the fees. There was even a recent Tulsa World Business article where BOK bragged that 40% of their business profit was based on fees. Now really... they admit it, so why argue this? It was the financial equivalent of putting their fingers in their ears and saying, "Neener Neener, we charge our customers massive fees to make a profit."

I know you think you're being smart, but really to the people it's happened to, it's one of those things where you shake your head and say, "When it happens to you, you'll get it." Go ahead and smug up. I've personally supplied information to the attorneys including computer screen shots of the activity. Wells Fargo and Bank of America have already had massive lawsuits against them for the same activities and being required to repay their clients, so it DOES matter, and a judge agrees.

Left out a sentence: Because if you look one day you will see one thing, and then if you call them on it, they conveniently rearrange things to cover up what they did.

Brenda, Not everyone has thousands of dollars. Many, if not most, people live paycheck to paycheck. BOK has conveniently increased its profits on the backs of the middle to lower class... those who are barely scraping by and may take their balances down to their last dollar. It's not a sin to be poor, but it is darned sure unethical and somewhat illegal to take advantage of that fact. That is what BOK has done.

You can always tell when the BOK employees have a snow day.

The bank provides disclosures for everything (by federal law, I might add) at account opening. Clients sign their signature cards in acceptance of the terms of the disclosures without reading them, then want to blame the bank when the terms are actually enforced. Same story OVER and OVER again...no one wants to take responsibility for their mistakes! When I was a BOK branch manager, I was always more than happy to help people out with fee refunds when they were honest about making a mistake, made an effort to keep up with their account, andor weren't in my office weekly demanding refunds and making threats like an entitled jerk. NOTHING IS FREE, people...you spend money that you don't have, and it's going to cost you!!

Clueless: and I am sure they appreciated those credits UNTIL they overdrew the account again and didn't receive credits this time around. They can complain all they want about timing, etc: if you only spend the money when the deposit already posted in the balance, there isn't a problem. And you are r ight on many counts. Another thing these people refuse to understand. Currently, Las Vegas is the only state required to post smallest to largest. Doesn't affect the way authorizations post because that is up to the merchant. And again you are right about them agreeing to the terms of the account when the sign the signature card...and then blame the bank like an immature child not getting their way.



Videos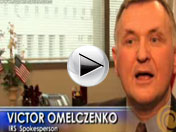 Latest Groups
Today's Mess-Up Photo