Share with Others
Recently Discussed Complaints
Consumer Tips & Tricks
Latest News & Stories
Latest Questions
BancorpSouth, Birmingham, Alabama Complaints & Reviews - Overcharging nsf

BancorpSouth Bank Contacts & Informations

BancorpSouth

Overcharging nsf

Complaint Rating:

I have paid an unbelievable amount of insufficient fund charges every month I have been with this bank. When I make a purchase and the bank does not post it for weeks and I might make a withdrawal from an atm, the next day they will post up to ten charges that might be 2-10 dollars and charge me 35 dollars each. I think that is very unethical and everyone that this is happening to should file a complaint. This could possible be against the law. If anyone wants to join me in trying to solve this unethical, possible unlawful doings you are welcome!

Comments
United States
Banks

More BancorpSouth complaints






Comments

Sort by: Date | Rating

Why are you complaining about being charged an overdraft fee when you had no money in your account??? If you didn't write checks when you didnt have money to cover them you wouldnt have this problem.

If my checking account was closed without previous notification, what cause of action do I have?

They didn't post my deposit for 2 days and charged me hundereds of
dollars in nsf fees. I called their 888# first and the deposit was in pending transactions and my account had a positive balance. Then
I was hit with all these fees.

Somehow the deposit disappeared and posted 2 days later. By law they
are suppost to post credits before debits and they were doing the opposite. It's a scam to rip off the consumer and I hope they go to
congress with this one.

Bancorpsouth does post all debits before credits. If you do a inter-bank transfer (transfer money from a savings account into a checking account) they will not even post this for like 2 days. It is quicker for you to actually go to the bank and withdraw your money and physically deposit it than to do a transfer. I had a 10.00 check that came thru in the am, that same day I deposited 1000.00 because I did not make my deposit before the 10.00 check came thru...it was still several hours before the 2.00 pm cut off time, they still charged my account an extra 32.00 overdraft charges. I think that what they are doing is very unethical and I am going to file charges with the attoney general of mississippi. That is where the main branch is located. Stay away from BancorpSouth. I am moving all of my stuff. Also, I am supposed to have overdraft protection, but it seems to nonexistent.

Bancorp South...The most messed up bank of all, it will rip you and your parents off, stay the hell away from it, its the bank of the devil. debit transactions are fine, they get through right after you enter your pin. BUT, credit transactions take 3-5 business days according to the bank to be run through. The only thing is... Bancorp South is choosing the let the transactions get deduced from your account after they're certain it's going to overdraft your ass. Meaning, they can control when to run the credit transactions from your account, thats why they wait a week or 2 sometimes till your balance is down to 20 dollars for example, and you'll have a pending credit transaction or more..for 21 dollars, they would deduce that and overdraft your ass for 32 dollars.
I have paid this damn bank over a tuition worth in less than a year, for over 2 years.
I'm done with this shit forever. Good luck for whoever is dealing with this scumbags.

They are a bunch of criminal scum. We had their "bounce less crap" my check was deposited a day late, we went over by $700, which they charged to the credit card used for bounceless checking, then charged us $500 in late fees. Talk about a bunch of criminals. We complained they said tuff, sue us. I am expected to hire an attorney to sue them for $500 they stole from me. You would think these guys were from oxford, they way they act.

I experienced a very negative interaction with Bancorpsouth. They incorrectly entered account information, mailed checks to the wrong address, failed to send cards to all parties on the account, and ignored preferences given to them about my account. Once I deceided enough is enough and closed the account, they were unhelpful in advising me of pending charges, which made even my account closing messy.

If I were you I'd take my banking elsewhere!

Yes I agree. Bancorp wil mess you up. I went on line to check my account, and it took them two days to show my pending transactions, so I thought that I had deposited enough money; however, on the third day when I viewed my account, I saw that they had three overdraft charges for $35.00 each. And each of the debit amounts were not over $4.00 dollas. I mention to Bancorpsouth that when I went online, the account did not show me as being in the negative. They did not care. They still charged me the fees.

First off, read the print on the internet banking screen where you transfer funds from one account to another. It CLEARLY states "Please allow 3 to 5 business days for the transaction to go through. Secondly, as far as using your card as debit when enter your pin its called an EFT "Electronic Funds Transfer" and it is deducted right then. For the credits it does take longer to come out of your account. The time frame really depends on when the store makes their deposit. And last but not least, the solution is simply LEARN HOW TO BALANCE YOUR CHECKBOOK. Really some of you need learn about banking in general. Just because you cant do simply mathematics you think the bank screwed you!!



Videos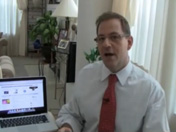 Latest Groups
Today's Mess-Up Photo