Ringcentral Complaints & Reviews
Sort by: Date | Popularity
First let me state that the only reason I'm still with Ring Central is because I need the call logs for some legal issues I'm currently involved in. If not for that I'd be gone. So much wrong with this company such as not receiving 90% of my emails for years and never knowing about it. When I discovered it by accident it took them months to resolve. Who knows how much business I lost. For that time they should have refunded me what I paid for the fax service but they only gave me a few months of free service. Even then, they still took the money from my account and each month...
I signed up for the "7 day free trail" to Ring Central because I needed to send a fax, but my family had recently thrown out our fax machine. I figured I could do this digitally with no problems, right? Well, I was able to sign up, and send the fax just as the site entailed. After around the 7th day I had issues getting back into the site, I had misplaced the number I used for my fax number. Even though I signed up and listed my e-mail as the one sending out the e-mails, I wasn't able to use my e-mail to log in. Strange, so I had to call customer services, finally getting through even...
I signed up for a 2 week trail membership and since the product did not meet my expectations I cancelled the account well within the 2 weeks. Unknown to me (because it is an account that I rately used) they continued billing the account for months!! I called and explained what happened and they said they would not give me a refund and they had no record of the cancellation. I told them I did have a record and if they checked their records they would see that the service was not used during those months. I asked Andre if I could speak with his supervisor and he gave me a first name -Joe - and...
We only signed on with them in May and have had nothing but trouble trying to get our phone system up and running properly. We pumped up our customer base with the promise of our newly offered phone support, and have been paying staff to answer these calls. However, the calls never come. The reason: All of our phones for some reason will automatically return to an Unavailable state for no reason. So every few minutes you have to log into the RingCentral website to change it back, or go into your voice mail options on your phone to change it. Just to have it return to Unavailable without...
Ringcentral falsely advertises its services on its website and provides brutal "service" to its clients. Mostly, it's the COMPLETE lack of service. I understand that if you need to use a foreign country for your customer service to weed out simple problems & save money - but when a small business person wants to obtain new phone service and uses their toll frees - RING CENTRAL IS NOT CAPABLE of toll free porting. Mine took almost 3 months and I can carefully document this. As I'm not a retard, I knew to do that (request toll free number porting) in our off season. Once I had the...
When registering with Virtual Office Temps, they REQUIRE you to have Ringcentral installed in your computer for hiring. I found out that VOT is a scam in itself and wished to cancel my 30 day free trial with Ringcentral. No one will answer the phone. I tried the live chat and waited out the queue for over 30 minutes and when it was my turn, they canceled the chat! In my opinion these two internet companies (Virtual Office Temps and Ringcentral) are working together to scam people or they are owned by the people and are to get your money for no services rendered.
Recently Discussed Complaints
Consumer Tips & Tricks
Worst rating
Subjects of Wide Speculation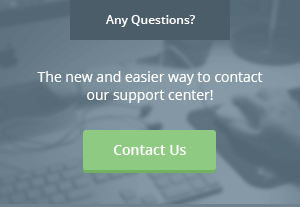 Latest News & Stories
Stay Away
Latest Questions
Latest Groups
Today's Mess-Up Photo