Morgan And Morgan Customer Care Service

United States

Customer Support Phone Numbers
Morgan And Morgan Complaints & Reviews
Morgan & Morgan is most irresponsible law firm I have ever heard about. My claim number was 17-422H371. They took my Snow slip and fall case. They told me to go to only one physician and one chiropractor. I followed same. I have bad backbone. I have a lot of pain and could not work for...
My life has been ruined because of Morgan and Morgan. They agree to help sue the hospital for which their employee assaulted me and they screwed me over. They had my case for 6 months my attorney ronny pits said it was because the police report didn't say that is was assaulted from...
I had a slip and fall at Taco Bell on July 26th 2013. I am going to be totally upfront with you. I am now doing much better. However, I had have a few problems still going on with my back. However, I did hire an attorney, the day after my incident. This attorney never once contacted me...
As it turns out this company is full of crooks and liars. You will not receive or see most of your settlement. They add on fees and services that are necessary and never really discussed during your free consultation. Free as long as you don't mind selling your soul. Bare in mind thi...
Lawyers didn't know laws or particulars about my case! I was injured at work. Comp carrier denied my case for bogus reason even though doctors that ex sent me to said they were responsible! I hired Morgan and Morgan! For the people right? Wrong!!! I had to do all the foot work collecting...
I was filing for disability and came to Morgan and Morgan for help. All I received was bad attitude and every time I requested something I had to do the leg work for them. Phone calls and get my own records to fax to them they did nothing. I won my case and the lawyer did absolutely...
called to discuss workers compensation was told that a investigator would come to my home had to sign papers before I could talke to an attorney told girl on phone I did not want that all I wanted was to talk to an attorney. She put me on hold then to talk to her supervisor then she came...
Any company that over self promotes themselves, be wary...This company are everywhere in Orlando, , and when they actually are hired to do their job. They are almost invisible and unattainable for professionalism, followups, staying in touch with the client. And dont seem to want to help...
I had a slip and fall accident at a resort as a guest and the attorney dropped my case when they found out the company let their insurance lapse and the HOTEL IS STILL MAKING MONEY BY RE NTING OUT PART OF THAT BUSINESS. I HAVE POOR CREDIT AND NOW LOST MY JOB OF 9 years .the attorney waited...
WARNING!!! Do not go with this law firm! They are HORRIBLE. Never return phone calls, work off of voice mail, and loose inportant documents.. Every legal paper work we received from them had some other clients name on them. They could not even remember our name, nor the correct spelling...
my name is ronald grasha my wife victoria and I are currently suing the morgan and morgan firm for legal malpractice case # 2008-ca-000676-0 filed in orange county florida. there is way to much to relay on this site so we have developed a website entitled www.notforthepeople.net please...
To anyone who is considering using morgan and morgan for a lawsuit involving and accident i warn you to be careful for they say in thier contract they will take 40 percent of the winnings of the lawsuit when in reality they will end up with about 90 percent of your winnings for they add on...
Recently Discussed Complaints
Consumer Tips & Tricks
Worst rating
Subjects of Wide Speculation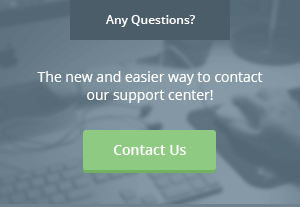 Latest News & Stories
Stay Away
Latest Questions
Latest Groups
Today's Mess-Up Photo