The most trusted and popular consumer complaints website
WorldMark The Club Complaints & Reviews - Bad service

WorldMark The Club Contacts & Informations

WorldMark The Club

Bad service

Complaint Rating:

Back in July of 2007 one of my sons and I went to Las Vegas on a so called vacation we won, yet we had to pay nearly three hundred dollars up front for what was suppose to be an upgrade to a nicer hotel and the taxes. When we got there we were put up in Circus Circus which was far from what we were told we would be getting in the upgrade. We tolerated the trip, We at least had a fair experience from it. However while we were there I was asked to attend a presentation for WorldMark the Club. I went to the presentation and saw their program, at least what I was told was their program. I was suppose to recieve a hundred dollars for attending. I told them I was not interested at that time as money was tight and I had a son serving in Iraq at the time. They told me I could get a trial membership that I could use at a resort one mile from Disneyland as we told them that was where we vacationed. They took a total of $995.02 from us in payments over a six month period of time. We only had 18 months to use it. When I went to book the vacation during the time we could go and the time they told us there would be no problem with when we were in Las Vegas, we were told the property was not open yet which we had been told would be by Febuary of that year and the closest we could stay was at Ocenaside Harbor This was in September, we were also told if we did not use the vacation and-or if we did not attend another sales presentation we would have to pay another $100.00. So I booked us into Oceanside Harbor and we had to pay another $38.00 for some fee they had. We were told it was a nice condominium and that everything we needed was there and that we would have a maid service. First off: the condo was so in need of repair it was not funny (I have pictures and even sent copies to WorldMark of closets off hinges, ect.). Second: most of the much needed basics were missing from the unit. Third: it was highly infested with spiders that blended into the carpet unitl they jumped on us. Fourth: it was over an hour drive each way each day in good traffic to get to Disneyland. After staying there I was so badly covered in spider bites, and worn out from all the driving just to get to Disneyland it ruined our vacation. I told the person I had to meet with at Ocenaside about all the problems with their program the room and the lies used to get my money and I put it in a letter to them. He said they had no control over what happens in Nevada where the first sales presentation took place, and as for the spider bites it was because we were near the ocean. Going back, Also at the presentation in Las Vegas when I took the trial membership the lady there said if we did not choose to join after staying in a vacation condo and I attended the sales presentation I would get all my money reurned to me. That never happened either. I have written WorldMark numerous times. I have pictures of the shoty closets in the condo and of the some of the multiple spider bites I recieved from spiders while staying there. I sent them pictures through e-mail which there automated responder responded to recieveing. I want my money back from them, Who knows how many other World Mark the Club locations have done simunilar presentaitons and taken money under these same circumstances from other people (hopefully not the case). WorldMark is based out of Redmond Washington. I currently live in Federal Way, Washington however I am moving to California next month. I am so frustrated with them, and the fact that they said it was a program special for my family when they tricked me into believing them saying it was because I was part of a military family when I was in Las Vegas. They were smooth talkers and takers and I was taken. just want my money back and an appology before I leave Washington next month. WorldMark has taken advantage of my family and me and we could have for the same amount we paid them had a longer vacation in a first class hotel less than a mile from Disneyalnd as I get special rates at some of the finer hotels like Hyatt and Hilton and Embassy Suites. The trip at Oceanside which was horrible and a nighmare for us and the accomodations very oposite from what I was shown in Vegas and told I would get anywhere in their program averaged out to just over $165.00 a night to stay there when broken down into actual nights, I can get into Hyatt or Hilton for $90 a night and I get room service and maid service, neither was the case at Oceanside Harbor, we had to make our own beds and clean our own rooms, ect. it was not a vacation at all. IT WAS A NIGHTMARE AND THEY WILL NOT DO ANYTHING ABOUT IT, (or have not attempted to so far). THEY TOOK OUR MONEY AND SEEM NOT TO CARE. THEY LIED TO US AND TOOK ADVANTAGE OF US IN A HORRIBLE WAY. THEY OWE US OUR MONEY BACK AND AN APPOLOGY. TAHT IS ALL WE HAVE EVER ASKED FROM THEM. This is the truth, nothing has been made up, I have witness's to this. I hope this is an isolated incident which can happen in business, and I hope they show they care about us. WorldMark do the right thing and lets close this matter.

Comments
United States
Products & Services





Comments

Sort by: Date | Rating

9th of Nov, 2013 by Padron Family
0 Votes

We have been owners for years, just recently we vacationed in Seaside OR where we were tricked into "upgrading" buying an additional 5, 000 points & in return given vouchers for "free weeks" in Cabo (as I mentioned my daughter wanted her senior trip there) also promises to "assist in booking" lies, lies, lies. I went to FINALY book myself after leaving messages & receiving no call backs.. Just to find out the vouchers are not being accepted @ this facility. & they currently had no rooms through RCI @ this time which is why we "upgraded" ... Frustrating. I've called several times & a lady responded via email...they blew smoke up my @ss telling me everything I wanted to hear... I wish I could get rid of it now... Did they ever respond, I contacted an attorney but I guess it's more of small claims court ...



Recently Discussed Complaints
Consumer Tips & Tricks
Worst rating
Subjects of Wide Speculation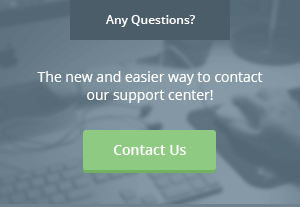 Latest News & Stories
Stay Away
Latest Questions
Latest Groups
Today's Mess-Up Photo