Share with Others
Recently Discussed Complaints
Consumer Tips & Tricks
Latest News & Stories
Latest Questions
World Financial Group, Chino, California Complaints & Reviews - Fraud

World Financial Group Contacts & Informations

World Financial Group

Fraud

Complaint Rating:

Contact information:
World Financial Grouo (WFG)


Pipeline rd




Chino

,

California




United States




This company, s logo is No Family left behind. What it does is scam people out of the little money they have and ruins the relationships of the love ones that join this scam of a company. They say they are so big on family being so important when it boils down to the destruction of the family that joins world financial group.

This organization is an Aegon insurance company located in Chino Ca. In my opinion it is a cult and they lure unsuspecting victims to join and rope in other families to join as well. Anyone who comes across these people should run and run fast. THey are mostly crooks and cons to get you signed up for premuim polices while they go buy Bently's rolls royces and other high end cars laughing at the way they jam policies to people who can not afford to make these payments money and instil fear in them if they do not join.

I HAVE NEVER SEEN SUCH A GROUP who has FORMEd SUCH A LEADERSHIP AND CLUT FOLLOWING .I will be contracting the department of insurance in the morning, the sec and the ftc to inform them of the practices and unlicensed members of the company selling all these products without the proper lic required by the state.

Comments
United States
Bad Business Partners





Comments

Sort by: Date | Rating

Today I received a letter with Tittle World Financial Group claim number jh/ca-0011 Its says RE: Winning Final Notification. I received a check for $4975.00. They are asking me to send 2995.00 to pay for my taxes for my san send my balance. Should I go and try to cash the check?

It is a SCAM!!! Do not cash. Search online here to see how many people got scammed!

Are they still around these days? In short, they are MLM. If you don't like selling and "recruiting" at the same time, the job is not for you. They do not train you professionally AT ALL. You spend roughly $500 to $1K just to start up yourself. Do not spend even a penny with them.

WFG means What the Fxxxing Goofballs.

I joined in WFG six month ago, and paid a lot of fees for a serious lesson. I was going the big annual convention in Las Vegas in June and attending their Elite Circle for meeting their SO-SO all CEOs! After the excitement of making big money like them got over, I had disappointed about what happened when the District Market Director helped me opening several cases for our families. I had been struggling with their terrible financial management system. I got to know the way how they made money... I will not make further comments here since my best friend introduced me to WFG, and I made a lot of friends in that group. I considered my payment for making more friends for my unbalanced feelings. It's balanced by my emotion for loving people. But this is a business not personal relationship. So finally, I tried running away WFG forever!

i grew up in los angeles California, Im 30yrs old, i did not graduate from high school, i attended UEI unfortunately it did not workout. I'v never been good in school so i gave school up and started to work at warehouses, parts delivery, staffing agencies, delivering newspaper, etc.
My last job that i worked for 7 yrs busting my butt making them money giving them my life for a lousy paycheck, I never received a bonus or a raise, the day i asked for a raise and the only reason i asked for one was because i knew everything from production, managing, billing, estimating, maintenance and iv been there for 7yrs, i jus knew everything from the company and when i asked they said no well why not because you are a no body well i thought i was an asset to the company because i know everything it doesn't matter jus be happy u have a job an we don't have money to give u a raise right now, really last time i checked the books u guys have been making $500, 000 for the past 5yrs an its 90% profit well if u don't like it the door is right in front of u and i had no choice but to stay since that was my only source of income. That's the day i realized i was done busting my butt for someone else getting them rich for a lousy paycheck, i jus didn't know what to do because to start a business u need lots of money so felt in a dead end. Thank God my trainer i met at marshal's recruited me to WFG and iv been working my butt off for my self now my hard work is paying me off and iv been able to set my family in a wonderful financial status thanks to WFG, i love my business because we get to bring hope back to families and theirs no greater feeling than that. Who would've ever thought a guy like me without a high school diploma would have prosper like i am in WFG, all the people that were negative about my decision are speechless now because they see where i am in life and they are still making ends meet, now a few of those folk have joined me with no regrets. One thing i have notice in this business, its not for everyone only a few overcome the negativity from their family, co workers, and friend, those who give up are the ones who complain that WFG is no good, jus like my buddy that joined the same day as me but decided to give up even though he sees my success he still tries to fight it and still talks negative.



Videos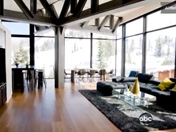 Latest Groups
Today's Mess-Up Photo