Wells Fargo Home Mortgage, North Carolina Complaints & Reviews - Foreclosure Scam

Wells Fargo Home Mortgage Contacts & Informations

Wells Fargo Home Mortgage

Foreclosure Scam

Complaint Rating:

Contact information:


North Carolina




United States




I am interested in pursuing or joining a class actioin suit against Wells Fargo Home Mortgage. These are the facts.
1) Wells Fargo continually asked for additional paperwork (equitable distribution, quit claim deed, etc), then asked for clarity for the documentation they requested. Wells Fargo asked for that the same documents be faxed on numberous occasions. Wells Fargo asked for documents that exceeded investor guidelines.

2) An offer to buy, from a prequalified buyer, which was within 5k of assessed property value remained on the table for over 4 months, leading up to foreclosure.

3) A final request for postponement was denied by fannie mae because documentation didn't reach them in time to approve postponement per "invester" guidelines. Wells Fargo failed to clearly state what was needed in a timely fashion. I was told that they needed a quit claim deed, which I supplied 3 months prior to foreclosure date. Seven days prior to foreclosure, Wells Fargo asked for a "recorded" copy of the quit claim deed. The following day I registered the deed and faxed a copy of the newly registered (recorded) deed. They sent my information to the investor, and the short sale offer was denied along with the request for postponement because it wasn't within 10 days of the the foreclosure sale date. I responded promptly to each request and had my quit claim deed months before the scheduled sale date. I would have gladly supplied them with a recorded deed if it was requested. I contend that their negligence was deliberate.

tr1268@gmail.com

Comments
United States
Banks





Comments

Sort by: Date | Rating

Go get em' we're trying to keep our home out of foreclosure but every time I called WF, each person told me a different story and nobody was on the same page so I wrote them a letter proposing a payment plan to catch the loan up within 45 days and they cashed the first payment, which I sent with the letter. I assumed since they cashed the payment, they would accept our payment arrangement but over a week after the fact they wired the money back to my account. My attorney claims she's never heard of that and found it hard to believe. I'm living one of the nightmares that I keep reading about. Something has to change.
Cheryl Gantner

I hear all of this going on but I have to ask where the heck is the government in all this, "For the people and by the people" yea right. For the politicians that invest with Well Fargo, along with multiple billionaire investors through out the globe. All the rest of the hard working family people, can go pound sand. I am dealing with these jerks as well since my wife I got laid off in 2009. I, as a courtesy, advised them of what had happened with our jobs in order to have them work with me and they offered me that same b.s. plan they offer everybody. Needless to say, I told them to send me the offer in writing so I may look it over and they did, eventually, 3 months later. Come to find out that what they where not going to charge in those 3 months was going to be asked for as 1 lump sum at the end of the 90 days (dumb asses), how is this going to help anyone in dyer straights. I finally came to an agreement with them to pay about $300 less than what I was currently paying at the time and the difference would be tacked on to the end of the contract, which would be extended. These payments did not last even 6 months before they jumped up again to almost the same thing I was paying originally. I called and asked for an explanation of the payments going up again and they said that this was not their problem, they said that they can't control Insurance rates or tax rates. So now I fell a month behind and when I went to make a payment they refused it. I spoke with their customer service and they told me I was 3 months late, I assured them that I wasn't and they said that I missed a payment in November of 2011. When I pulled my account statements from August 2011 through December 2011 I show a payment every month, some paid with late fees. So I explained to them once more that I was only 1 month in the hole and that I was willing to get the money from a friend for the 1 month I was behind and they said no, that they will only except the total amount for the 3 months or they would send my house to foreclosure, mind you, that even if that where true the payment I was originally making was not considered late until the 12th of the month and I was making it on the 8th because that's when my company paid me. Now I have to go to mediation for something that could have been resolved in a much easier manner by them accepting 2 months payments with the late fee and figuring out what happened with the Nov 2011 payment that they accepted. These guys are just trying to screw everyone out of their homes and put them out in the street. I have 4 kids and a wife and believe me if WF wants a fight I have one for them.



Videos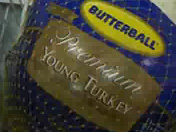 Latest Groups
Today's Mess-Up Photo