TLG Great Fun, New Jersey Complaints & Reviews - Unathorized charges

TLG Great Fun Contacts & Informations

TLG Great Fun

Unathorized charges

Complaint Rating:

Contact information:
Trilegiant


New Jersey




United States




CLASS ACTION LAWSUIT AGAINST TRILEGIANT AKA TLG GREAT FUN

This website below is starting a class action lawsuit against Trilegiant. If you were one of the what seems like hundreds of consumers who were duped into this membership then follow this link and add your information. It's about time someone does something about this! It also provides a list of the names they do business under such as TLG Great Fun.
http://www.girardgibbs.com/trilegiant.html

I bought a product from a company called EZ Comfort (personal care products), during my shopping experience I filled out their "Rebate Eligibility" form. Turns out I wasn't eligible for a product rebate but was signed up for this $12.99 monthly entertainment card with TLG Great Fun. I had no idea and would not have agreed to any such thing as I am living on unemployment and can't even make my mortgage payment!!! And I could admit user error if I had received the card and the charge right away but I ordered from EZ Comfort at the beginning of February and didn't receive any correspondence or charge from TLG until the beginning of April. Seems to me like if this was legitimate I would have received a letter, email or welcome package immediately and my card would have been charged in February or March.

EZ Comfort is obviously getting something from Trilegiant for this sleazy duping and selling of their customers to them. When I called and explained the situation EZ Comforts had no comments other than I applied to see if I was eligible for a $20 rebate which automatically entered me in to this card. When I asked her why they would offer a customer a $20 rebate on an order that came to $11.97 WITH shipping she couldn't answer. Yeah, that's not a scam at all.

I called my bank to have the charge reversed but as always CHASE was looking out for their customers and told me TRILEGIANT would have to authorize the charge cancellation!!! Even after I explained I DIDN"T authorize the membership to begin with!!! I'm guessing there's an affiliation there too!

Trilegiant (AKA TLG Great Fun) canceled my membership and agreed to refund my account but it would take 1-2 billing cycles which means if they follow through (which does not appear to be there usual practice from all the complaints) I'll see that money in 1-2 months.

I have other personal issues going on and need to cancel my bank account now so I'll never see that refund. I tried to explain that to TLG but it fell on deaf ears. I'm out the $12.99 but I signed up for the lawsuit. I suggest anyone else with complaints do the same thing. Don't forget to write a complaint about or to the company that gave you up to Trilegiant too. Orbitz, EZ Comfort, Priceline, etc. They're getting something from Trilegiant in order to hand you over like that. I don't know whom I'm more pissed at Trilegiant or the company who gave them my card!!! Either way both have lost a customer!!

As a side note for the poster who stated they worked for TLG and it was not a scam but customer failure to read the fine print... Search the internet, I found 3-4 DIFFERENT sites on my first search devoted to page after page of complaints from customers who did NOT know they were being signed up, who were charged several months after their original non TLG purchase that led to their membership, and who were charged repeatedly AFTER receiving a cancellation confirmation # from TLG. While I can agree that if you were charged for several months or as one poster stated years BEFORE realizing it then that is a personal issue but for the hundreds of other consumers who responded IMMEDIATELY (some of us while the charge was PENDING) on the basis of a product "rebate eligibility" or "protection" THIS IS A SCAM!!! Or it would be in large bold print that you are being redirected to an Entertainment Value Card and it would happen at the end of your purchase not during it and people would recognize the name on the charge. In that case there would be at the most maybe one page of complaints not more than 13 on this site alone. How does it feel to know you make your living off other peoples frustration, tears, and loss???

Comments
United States
E-Shopping





Comments

Sort by: Date | Rating

I HAD NO IDEA WHAT THIS CHARGE WAS FOR. WHEN I CALLED TLG I FOUND OUT IT WAS FROM SOMETHING I CLICKED ON WHEN I BOOKED A ROOM WITH PRICELINE. I AM VERY UPSET THEY LET MY CC NUMBER TRAVEL ONTO TLG. I DID GIT A CONFIRMATION NUMBER TO HAVE THE $11.44 CHARGE CREDITED TO MY CC ACCOUNT. BE CAREFUL WHEN YOU ROAM AROUND THE SITES YOU ARE ON. YOU JUST MIGHT SIGN UP FOR SOMETHING YOU DONT WANT.

I have been wondering why I keep getting Great Fun coupons for $10 monthly, I didn't know they were also charging my cc for $11.99 monthly as well and I haven't used the coupons, I thought they were just being sent because of visiting a website. I didn't sign up either. Glad I read the above, I'm going to call ASAP!!!

i dont even know who this tgi great fun is or where they came from.iiknow I didnt sign up for them, although they have been rippng off my bank account!On top of this I got an overdraft charge because it was unexpected and the day before money went into my account.
So how can i get involved with this class action suit?
These people are crooks and they need to be stoped.I dont want to pay for something I didnt ask for., I am pretty upset. And where did they get my bank account number??

I also have to same charges on my account aswell, when i called they just gave me run around. I to would like too get involved with this class action suit.

I called Great Fun and they didn't have any fun on the phone with me. After talking to a customer service representative and her trying to keep selling my stuff i got fed up and demanded to talk to a supervisor. Well they tried to tell me that they can only give me 4 months credit back after taking it out for a year. I was told that i would have to mail in or fax a paper to them and got threw all their red tape to get the rest. I suggested that she talk to her supervisor and get it for me before i call my attorney and start a class action law suit against them. Tones seemed to change than. The supervisors supervisor authorized the full 12 months back and is supposed to be on my next statement. This all happened about ten minutes ago. So we shall see. I will come back and let you know if they returned my money or not.

I was informed that i had ordered something of the television and said yes to their service. Which a crock if you ask me. I remember specifically saying no to everything except what was ordered.
These companies that do this should be banned from existance. It is a bad a subliminal messaging except here you don't get a choice they just take was isn't theirs. There should be laws or something for it.

I had the went on line to order air line tickets for my daughter from priceline in august 07 . In april the following year greatfun started taking 11.99 out of bank account I didn't catch it until june when I recieved notice from my bank I over drafted my account i found that after calling tlg that it would take 2 mounths to get my money ? wrong still waitting! bruce wyatt in iowa

I am very upset with this company. On my bank statement it said TLG Greatfn. I thought is was the corporate office where my husband gets his hair cuts (Great cuts). There are coupons in the papers that would match the amount I was charged. When I went to my bank (Bank Atlantic) and explained the situation, they said I could dispute the transactions. They temporarily credited me 4 months and filed the dispute. I received a letter yesterday stating the dispute was denied as the charges were valid which is bogus. I am wondering if my bank is also somehow affiliated with Great Fun.

CLASS ACTION INFORMATION!!!

Trilegiant Scam: HELP STOP IT!

Trilegiant is behind more consumer abuse. Take action and contact Freed & Weiss - info @ freedweiss (dot) com (No Spaces), or call, toll free 866.779.9610

Here's more information:

Customers of websites like 1-800-Flowers.com, Travelocity, Shutterfly, and Orbitz are reporting mysterious monthly reoccurring charges to their credit cards.

Thanks to marketing tactics (i.e., those pop-up windows) used during check out, without proper consent consumers are accidentally joining club memberships and having to pay for them monthly!

Most people don't even realize they are being charged every month for a service they never ordered!

Is this happening to you? Have you made a purchase for travel, work, or fun using any of the following sites:


1-800-Flowers.com,
Hotwire.com,
Orbitz,
Classmates.com,
Barnes&Noble.com,
Ticketmaster.com,
Avon.com.
Budget,
Staples.com,
Travelocity,
Expedia/Hotel.com,
Columbiahouse,
Buy.com,
FTD,
Intelius,
Gamestop/
EB Games.com,
Airtransholdings.com,
Continental Airlines,
Shutterfly Inc.,
US Airways
Vistaprint USA
Redcats USA
Pizza Hut
Movie Tickets.com
GMAC Mortgage

Join this cause to learn more and stop the consumer abuse from Trilegiant.

AND PLEASE CONTACT FREED & WEISS IMMEDIATELY if you - or anyone you know - has reoccurring charges after purchasing from any of these companies.

Contact Freed & Weiss by emailing: info @ FreedWeiss (dot) com (No Spaces), or calling: (312) 220 - 0000, or toll free (866) 779 - 9610

Help Spread the Word to Your Friends!

What should I look for? Mysterious charges involving the business practice of Trilegiant/Affinion and Verture include the following membership programs:

LiveWell,
Great Fun,
Shopping Essentials,
Privacy Guard,
Shoppers Advantage,
Travelers Advantage,
Buyers Advantage,
Privacy Guard (or Credit Alert),
HealthSaver,
Netmarket.com,
CompleteHome,
Great Options,
Everyday Values,
Auto Advantage,
Complete Savings,
HealthSaver,
Just For Me,
Everyday Privileges Gold,
IdentitySecure,
CardCops,
PC SafetyPlus,
and Hot-Line

Banks issuing the credit cards and processing unauthorized charges on your account include: Visa, MasterCard, Discover, American Express, Chase, Bank of America, US Bank.

CHARGES WILL APPEAR ON YOUR CREDIT CARD BILLS WITH CRYPTIC DESCRIPTIONS SUCH AS: TLG*LIVWEL15130916JUL 800-7932318 CT."

What can I do?

Contact us immediately, if you or someone you know has been charged mysterious monthly recurring fees after making purchased as any of the online companies.

AirTran partnered with TLG Great Fun and on 04/09 a ticket was purchased to fly my daughter for a visit. At this time unauthorized charges were made to VISA. As I am and have been for 20 years, over sea's working for the army my sister handles my finances, with these charges going unnoticed. I did not go through any application, did not received a membership card or use any discounts in Germany, Iraq, Afghanistan, Kuwait or Qatar!! They offerred my sister a cancellation # 24692161033000 ($11.99) which is probably a scam also. A cash refund of $49.00 was refused.
Larry W. Cantley. Speyer, Germany (mailing states 590 Reid Drive Trafford, AL 35172) 15 Feb 2011

I guess I am another victim in this never ending scam. Another unauthorized charge to my debit card that they claim I authorized. I will be forwarding this complaint to the NC Attorney General's Office today. We will see what happens.

I have no idea how long I have been ripped off by this "company" since I rarely use the card and thought I was paying it off. I finally checked back and it's been going on for over a year. I called my credit card in as lost/stolen and was issued a new card and number. IT WAS CHARGED ON AGAIN! I haven't even used the card! Needless to say, I will be cancelling HOUSEHOLD BANK CREDIT CARD today.

TLG Great Fun has charged my capital one credit card for 3years without my consent. The amount was 11.99 making it insignificant for somebody to notice. When I saw it, I called my credit card, they refused to refund my money insisting that I signed the contract. I have been battling this for the past year without success. I really need to sign up for the class action suite. Someone please tell me the procedure.

Shantu

Type: free trial classmates.com
Debit card: Visa
Purchaser: Toni G. Schaberick, Venice, Florida
My wife signed up for a free trial for classmates.com on 5/13/2008. Since June of 2008 we are charged $12.99 monthly, and believe it, or not, until today we thought charge was for one of our online direct marketing services we pay for a business. About once a year we tried to get a hold of customer phone no. provided, but we never were able to get through until this morning, 54 months later. We sent them an email after customer service representative refused to pay us back our money for all these months. When you read the bank wire transaction below, it states TLG*GREATFN...We never even knew that there is a website called greatfunsite.com. Is all that another legalized online scam, or is there a chance that a judge or prosecutor gets these con artists shut down?
TONI G SCHABERICK
Description:
CHECKCARD 1126 TLG*GREATFN26721290NOV 800-2908603 CT 24351782331607911442879 RECURRING
Merchant category:
Direct Marketing - Continuity/Subscription Merchants
Merchant category code:
5968
Expense category:
Mail Order/Telephone Order Providers

Well apparently this company is still at it despite all the complaints and lawsuits. I am now on their list of suckers. I have been being charged 16.99$ every month since December of 2012. This was my over site when checking my bank statements, thinking it was gas station or some other store I may have been. Then I saw it this month and looked into it because the dates didnt jive with my purchasing activity. I called the 800 290 8603# on the charge. I got a recording saying welcome to Greatfun call back during business hours. So immediately I knew it was not good. I looked the company up on line and I could not believe the complaints and SCAM alerts. I Ran to the bank closed my account the next morning and reported it as a fraudulent charge. As I waited to have my new account i tried calling the 800 # again and spoke to a man who said I signed up for a 20.00 rebate off of plane fare in November 2012 and that is when I supposedly signed up with this company. I do recall getting a one time 20.00 rebate but thought it was from the Cheap O Air website where I purchased the tickets and had no Idea I was giving away my banking info to someone other than them. I asked the man what was costing me 16.99 per month I have not received any type of offers, discounts, or the like and never received any emails or statements from them letting me know they were taking money from my account. He didn't say much other than I signed up for a 30 day trial in November. Again, If I did it was very cleverly undisclosed by them, and again never received contact by them notifying me I had a 30 day trial and it was up now they are going to charge me (that would have been nice information for them to share with me since they got my information in a very sneaky way). So the bottom line is I paid 101.94 for a 20.00 discount on plane fare. I learned a huge lesson be alert and pay attention. I hope they are closed down soon. I would also love to get my 100.00 bucks back glad I caught it now.



Videos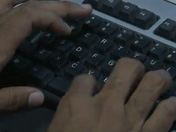 Latest Groups
Today's Mess-Up Photo