Share with Others
Recently Discussed Complaints
Consumer Tips & Tricks
Latest News & Stories
Latest Questions
Straight Talk Complaints & Reviews - Customer Service/Reliability

Straight Talk Contacts & Informations

Straight Talk

Customer Service/Reliability

Complaint Rating:

In the support faq's for transferring your current number to a Straight Talk phone, it says that "Your new Straight Talk will be ready to complete activation when your old phone stops working."

The old phone stopped working several days ago, and a Straight Talk representative told me that the number had already been switched to them, but I still haven't been able to activate the new phone. Instead, I keep getting the same message that says, "Your transaction can not be completed at this time. Your telephone number is in the process of being switched between carriers. Please call 1-877-430-CELL (1-877-430-2355) from a landline phone to check on the status of your number transfer request.

When I called customer service I was told that there were some "technical difficulties", but that the problem should be resolved within the next four hours. I called back after nearly twenty-four hours had gone by to see why the phone still couldn't be activated. A new representative told me she was going to put me on hold while she researched the problem.

However, she must not have known how to place a person on hold, and I got to listen to her laughing and joking with other "workers" for the next 33 minutes while she "researched". When she did take me off of "hold" she told me first that it would be another 72 hours before the phone could be activated. Then she changed her mind to 24 hours, then to 48, then to between 24-48 hours. She couldn't give me any reason for why the phone wouldn't work yet.

If the phone ever starts working, it still looks like a great deal cost-wise, but I pity anyone else who has to try to deal with their customer service, or complete lack of it.

Comments
United States
Mobile & Cell Phones





Comments

Sort by: Date | Rating

I have a straighttalk phone all of sudden phone is dead have no service cll straighttalk get dumb ass keeps telling me getting info this goes on for 2 hours still no service this has been going on for 4 days with no help

I belive Stright talk is a rip off there should not be any interrupion of service for a paying custermer if the company can not provide that service than they need to be shut down this is going on to long

I think the ed Goverment shoul step in and shut this cmpany down and refund all money put out by custemers this is fruad and should be taken care of as any other crime my home is 2159463339

This is an update on my origianl post. I thought that we would probably be giving up a little bit on quality by switching to the Straight Talk phones from Wal-Mart just because of the price, but I had no idea the service could possibly be this bad. The internet that is available for the phones is a joke. All of our phones (my family has three different models, so it's not just one type of phone) lose signal so often that it's a miracle to ever actually see a complete page download. Most pages are not compatible with the browser on the phones anyway.

Voice calls are dropped constantly. I tried one day to have a conversation with my husband about a doctor's appointment, and the call was dropped five times in one four minute period. On my model, the Samsung R451C, I have to stand perfectly still to keep from dropping calls...even shifting my feet can cause a dropped call. My husband and daughter are able to at least walk with their phones. We haven't been able to pinpoint any particular thing that makes their phones drop calls, it just happens to them for no reason at different times and in different places, a lot.

The only thing that we can rely on to work is the text messaging, and our daughter is the only one who really uses that. Also, all of our phones are constantly getting text messages from Straight Talk trying to convince us to switch from the $30 'All you Need' plan to a more expensive unlimited plan. We never even come close to using the minutes, text, or data on the plan, so why would we want to spend more?

The customer service is a mess too. I mentioned some of how bad it is in my previous post.

I would strongly discourage anyone who is considering this service. I know the price seems great, but the service is so bad, it's just not worth the savings.

omg...i am reliving the nightmere that i hac with straight talk.
1- the people speak broken english bad real bad
2- the customer service is bad just try to port your phone number you'll see
3- i tried to get my phone activated for two days and i am now on my thrid day
4-no one seems to care there i have took my battery out, entered codes, called them, yelled at them, try to resovel the problem more than i wish to next thing i'll try is to see how fast the f_ _ _ ing thing ends up in the rubbish i'm so mad

My name is LINDA ALEXANDER, (ticket # 1056734746 and 1057388786, and I too, was sucked in by "unlimited talk tex and web". I have been a customer of straight talk for almost three years. I've had to purchase three phones while using their service. (one phone per year)The very last phone LG-800-G, TOUCH SCREEN, I purchased for my birthday 8/20. I used the phone for all of almost 2 weeks, and then it stopped working. I called and called customer service until I finally got a live person who did not actually hang up, and almost could speak englilsh and almost be understood, on SEPTEMBER 15, I was told that my phone would be replaced and so would the lost service. today is September 26, th. I've called numerous times and have been lied to every time. The phone has not arrived and neither has my service. Two weeks ago I was assured that the phone had been mailed and it would arrive in 3-5 days, I called again Sept. 24, and was told the phone will shipped on Sept 19, I called today and was told nothing has been shipped, and the only way to get a new phone is to send in the old phone and to follow the DETAILED instructions that should arrive in 3-5 days when I send in the old phone. Now, I am still out of a phone and I don't believe I will ever get this resolved. One thing I do know, I will never again refer anyone to Straight Talk and I will go back to ATT, today. Straight Talk is Straight BS.

BEFORE YOU COMPLAIN, READ FIRST THE STRAIGHTTALK TERMS AND CONDITIONS. THE PROBLEM IS, YOU NEVER READ YOU ALWAYS COMPLAIN AND COMPLAIN YOU BUNCH OF MORONS. BEFORE YOU ENTER IN A KIND OF ENVIRONMENT LIKE THIS, YOU SHOULD KNOW THE TERMS AND CONDITIONS.

Bunch of Crap!! I have never had a problem with straight talk until this month! All of a sudden I renew my phone 2-22 and didn't receive Internet until 3 days later..I called and complained and had to wait 24 hours to 72 than I call back and had to wait another 24 hours. The man I spoke with helped me get my Internet on and yesterday eve. back of my Internet went AGAIN... Now they told me I have to drive to a wi-fi connection because I don't have one at home and call them back to reset my setting!?????? Please tell me how I am to do that when I have to call them on another phone other than the phone I'm reseting !!! My whole point in switching from ATT was because I got Internet with Straight talk!! I am Highly agitated at this and very DISAPPOINTED!!



Videos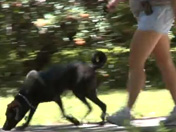 Latest Groups
Today's Mess-Up Photo