Sony Complaints & Reviews - Poor customer service

Sony Contacts & Informations

Sony

Poor customer service

Complaint Rating:

Contact information:
Sony


United States




I purchased a Sony 46" Bravio LCD model number KDL-46V4100 3 months ago from a local retailer in Kansas City. Within 3 months of purchase the TV wants to power cycle itself every 15-20 seconds. I called customer service and they told me I would have to have the TV fixed by a local authorized repair center. All of the local authorized repair centers are only open 8AM-5PM CST Mon-Fri. I work for a living and I can not take any more vacation for the year. I called back and talked to Sony's no-customer service to explain the problem and ask for a solution.

The customer service rep made it sound like it was my fault that I couldn't get off during business hours to have their defective product fixed. She did not have any solutions for me. It was not until I pressed her to speak to her supervisor that she told me my only other option was to write a letter to the Sony Executive Review board. The Sony Executive Review board was her supervisor and there was no way that I was going to get any kind of problem resolution on the phone with her or anyone else for that matter.

I wrote a letter. Spent the $20 to overnight it and confirm delivery confirmation to wait to get an answer on what Sony is going to do to fix my paperweight, formerly known as a Bravio TV. I still have not heard any response yet from Sony.

Do not buy a KDL-46V4100 46" Sony Bravio LCD TV unless you have an unlimited amount of vacation to take when, not if, the TV breaks.

Comments
United States
Consumer Electronics





Comments

Sort by: Date | Rating

i would like to advice that donot buy any sony product whatsoever
since we have 4 products of different kind making a blackhole in our pocket

I needed to repair my laptop, but they still had my money from the first case I opened, which I immediately closed via phone asking for a full refund. The customer service officer told me my money would be refunded to me, but a month later it still hasn't. The actual repair (from the second case, which I paid for) has also taken over a month to fix, with a lot of grief and premium rate phone charges. In total it has cost me nearly £1000 in expenses! Do not get a Sony laptop fixed by Sony if it's out of warrantee.

I bought the same TV. After 10 months the Tv went out and could not be fixed. It was still under the one year warranty and the only thing that I can get is a Refribished TV with no warranty. Sony does stand by there products for even one year!!!

We bought the 52 inch flat screen.
It started acting really funny and freezing up.
After searching the web. I finally found out that the software needs to be updated, and with a special memory stick you can down load onto.
Well I don't have that type so I let them send me one.
Paying Cox Cable for preium channels, and can't even watch them.
It hasn't gotten here yet.
They told me 10 days to 2 weeks.
Its past that time now and I am upset with them
We have been loyal costumers of Sony in the past, but now I wish we would have opted for the Samsung.
This will probably be the last thing we buy from Sony.
Yes, I am upset.

Really not impressed with any of my dealings with Sony so far. I decided to purchase a PS3 bundle as a Christmas gift, and thought, why not get it directly from Sony? So I'm about to check out, and then I notice that they're charging me sales tax on the purchase, even though there's no Sony store in my state. I think, well, this might be an error... maybe the cart does it automatically. So I decide to email... only, despite the fact that it's 2011, THERE IS NO EMAIL ADDRESS LISTED. Really, Sony? There's only a customer service number, and it closed an hour ago. Nice. I give up and decide to call the next day. However, I get an email from Sony for registering for an account, and there is a link to email customer service! Hallelujah. So I send off my nice little email. 5 minutes later I get a lovely (obviously automated) response "We appreciate your interest in Sony products! Due to the complexity of our products, we are unable to assist you via email." Despite this superior level of "service", I still call the next day. After sitting on hold for about 30 minutes, the rep gives me a scripted response about how they're required to charge sales tax by the government, even though they're not located in nor have a presence in my state. Not true. No other company that I do business with (and I order mainly online) charges tax unless they have a store in the state, because they're not required to. And on a $300+ purchase, that sales tax is NOT an insignificant amount.

I think Sony needs to change their archaic way of doing business and allow customers to contact them via email rather than forcing them to call and wait on hold. I also think they need to update their information regarding sales tax and online purchases. It'd be commendable if they were following the law, but at this point, I think the only thing they're following is their own ridiculous policy.



Videos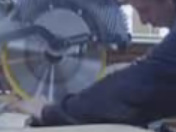 Latest Groups
Today's Mess-Up Photo