Share with Others
Recently Discussed Complaints
Consumer Tips & Tricks
Latest News & Stories
Latest Questions
Robert Half International, Florida Complaints & Reviews - Fraud to Job seekers

Robert Half International Contacts & Informations

Robert Half International

Fraud to Job seekers

Complaint Rating:

Contact information:
Robert Half International


Florida




United States




Robert Half - Account Temps will have you go on interviews, sign contracts with salary agreed to, do drug testing before they even have the signed agreement between them and the company you would be working at. Then they do not ever get the agreement from that company and you have NO JOB and wasted tons of your Time and Gas. Robert Half is a Fraud and Scam company!

Comments
United States
Employment, Staffing, Recruiting Agencies

More Robert Half International complaints






Comments

Sort by: Date | Rating

Yes because God forbid the deal falls through? Grow up and be a man about it. You're trying to work in an IT market where IT professionals are losing jobs like crazy. I too work for this company and I have no complaints. You need to do some research before you start crying.

I am at a point with Accountemps at which I am not sure what to think. I have gotten job placement no problem but recently discovered that Accountemps charges almost double what they pay me. I dont know about the rest of you but I didn't go to school to be pimped out by some con artists. I am not happy with Accountemps mainly because I feel that they are profiting off of my hard work and it makes me feel used. I understand the nature of the business and yes they have to make money some how but it just seems unfair. I mean if they reimburse half of the tuition I paid then maybe I wouldn't have anything to complain about.

I just went through the same interview process with Office Team...2 interviews, background check, employment check, and out of the blue Office Team called and said the employer "cancelled the order"...so I was longer being considered for the job. Another staffing agency had the same job order, but thier order was not cancelled. The other agency would not present me because I had already been presented by Robert Half. Geeeezzzz...what a mill! AVOID Robert Half Int'l!!!

I would also like to thank those who have posted on this site about this email. It's so sad that every time I get an email like the one mention, I check it out to see if it's a scam. I'm glad that others have reported on this. This has saved a lot of people precious time. Time they can use to search for a REAL job.

They are a total scam. They find you a bullshit job, give you the runaround each time you call them, and best of all employ you until the day you are eligable for benefits then tell you the company you worked for is cutting costs and let you go. I was told not to call or contact my employer and Accounttemps would go there and gather my possessions. I guarentee this is becuase Accounttemps told them I quit or found another job. THEY ARE A TOTAL SCAM! and here i am again with no job and no benefits even though I did my time and should be eligible

Robert Half Technology is useless. They just have a name in the market, that's it. They register candidates but don't arrange for interviews or actively search for appropriate roles for the candidates. They would promptly reply if you refer a new candidate to them, but they won't do anything if you give them job IDs from their own website to consider you for. Useless!!
Smaller independent recruiting firms are far better than them.

Robert Half Legal is a total waste of time & they're VERY AGGRAVATING. The recruiters be sitting right at their desks but do not answer their email & let their phones go to voicemail. Then when you shoot them an angry email THEN they reply right away & talk to you like you're a bad person with a criminal record. They post all of these jobs & have you come in to register, totally waste your time, give you a biz card & tell you to "call them", but when you call them they're "not available" - "not in the office today" - or they have some creep story about the job you applied for, then you never hear about that particular job again. Eventually, you fade away & are forgotten about. The recruiters there are LIARS. I HATE them.

This is late in the game but I had no problem with them at all. They had a ton of paperwork, yes, but considering the job market in my town was slim they were more than happy to help. I applied and they contacted me right away, had me come in for an interview, and called a few days later to check in how I was settling in to the new town I had moved to. My agent (Western NY) was super nice and understood my salary constraints. I moved to this town on the 13th had my first interview the 15th, and I start my new position Monday. They are very upfront, if they don't think the temp position has the potential to go full time they will tell you. How you present yourself is key on whether or not they can place you very well. After all, you represent them and if you're rude to them they'll worry you'll be rude to employers. Go in with a big smile and realize you have to put in the effort too. It doesn't hurt to keep looking on the side. I let them know I had another potential offer and they sped up the paperwork to get me placed faster.

@ bs15, you were obviously paid to give them a positive review. Nobody looking for a job would even use the term "salary constraints, " that's recruiterspeak. Jobless people have no "constraints" on what salary they'd accept. Go sell your recruiter horsesh*t somewhere else. Robert Half is full of sleaze and you're a prime example of what they offer, sleazy sales horsesh*t and nothing else. Their recruiters are the rudest people on the planet, they are rude to both employers and recruits, what a laugh that they would "worry you'll be rude to employers." Do you sell used cars too?



Videos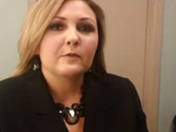 Latest Groups
Today's Mess-Up Photo