Share with Others
Recently Discussed Complaints
Consumer Tips & Tricks
Latest News & Stories
Latest Questions
Projects Abroad Complaints & Reviews - Abusing poverty to gain income

Projects Abroad Contacts & Informations

Projects Abroad

| | | | |
| --- | --- | --- | --- |
| Posted: 2011-06-04 by | | MP75 | |

Abusing poverty to gain income

Complaint Rating:

After visiting Arusha in Tanzania to visit local projects, such as schools and orphanages, I visited one specific orphanage where it became clear to me that Projects Abroad, an UK based organization (say Company), sends volunteers there to help at the home and school and stay with local host families. Great I would think first, but when I started talking to the 'volunteers' who came from the USA and the UK it became clear they pay 1500 USD per month to work in an orphanage and NONE of this money goes to the project. A host family with food will not cost more then 250 USD and sure some money needs to go the the organizing party, but so much money and NOTHING goes to those in need; orphans, children who need education and have no food...I am shocked but also appalled that this 'organization' is nothing more then making money over the backs of poor people. Shame on you...the name of Herman was mentioned several times as it seems this character works for these greedy people in Arusha. BE AWARE for these companies, look around on the web, there are plenty of smaller organizations that charge much less and that support the projects they work with!

Comments
Tanzania
Travel & Vacations

More Projects Abroad complaints






Comments

Sort by: Date | Rating

I agree, I worked with projects abroad personally as a staff memeber, the rich get richer and the poorer get poorer, projects abroad is way to expensive, and a FRAUD

I also agree Projects Abroad is not a well run organization, that likely is not spending money where it is most needed. I also don't agree with having so many different types of projects at a location that they are unable to focus on the needs of any. It's possible they do better work in certain projects, such as care (working in orphanages) but my experience with a medical project was poor and I wouldn't recommend this organization for medical work.

I am a physical therapist from the US and I went to Bolivia to work in a pediatric burn unit through Projects Abroad. The staff was friendly, but otherwise very unorganized and gave me no guidance whatsoever as to prior volunteer experiences in the burn unit, so I was thrown into my job with very minimal information about the needs at the burn unit. I would have been ok with this if it was a new 'project', except, after returning to the office frequently with questions about any information from prior volunteers, I was finally handed a binder that had some brief essays prior volunteers had written about their work in the burn unit. Only a handful of physios had been there before and I found some notes their supervisor had written, but no essays. I only found essays from the med students and nurses who had been there before. Maybe they hadn't written an essay? It's possibly, but after my experience I have to wonder if they accidently 'lost' them. Regardless of my lack of information, and no prior experience myself working in a burn unit, I threw myself into my work and made a place for myself at the burn unit. I worked very hard at talking to various supervising people at the hospital to learn the politics there- who to know to really get things done...etc... My Spanish significantly improved, and I learned a lot about what they need there. Unfortunately, four months was a good amount of time to get enough information to start developing a real 'project' at the burn unit. But with my continued visits to the office to try to discuss my need to communicate with a future volunteer so we can continue a project I was told I was not allowed to get their email (I was told a nurse was coming the month after I was leaving). I did write a very long essay before I left describing what I learned, and pleaded with them to send me the email of any new volunteers that come to the burn unit. It's been 7 months since I left, and have not heard a single word from the staff.

There is also no transparency as to where the money goes. I don't want to blame the office staff though, they all seem to have no clue either- the money management all happens in the UK they say. I was told if could get maybe 25-50 US dollars worth of materials for the burn unit per month within their budget, but wasn't told this until my second month in, and only because I was incessant in my questioning of the staff about where the money goes. I was told if we wanted to spend any more money than that, we had to fill out a form, and request it from the UK and that could take months (I would be gone by that time and had no faith in trusting the staff to spend that money appropriately and no ability to communicate with a future volunteer) Again I really had to poke around just to get that bit of information. I believe only 150US went to my host family, from what I learned from the family, so I am in agreement that very little goes to the actual 'project', considering I spent over 1000US per month to be there.

But my biggest frustration with projects abroad is that there is no way they can sustain a 'project' if they don't allow volunteers to communicate with one another. I did enjoy the work I did in Bolivia, lived with a fabulous host family, and intend to return to Bolivia this year to maintain my contacts with the staff in the burn unit, and PT students that I worked with. BUT there is not way I would give one more penny to Projects Abroad- I will be able to get there on my own and don't need any 'help' from a volunteer organization that gave me much more frustration than assistance.

I agree! I just spent $2, 400 to volunteer in an orphanage in Jamaica. When I got there we were told by the orphange staff members that there was no need for more volunteers. Of course Projects Abroad said there was still a need because I was realized this is a company out for a profit. Jamaica can not handle many volunteers, yet they are still priding themselves on how many volunteers arrive as opposed to the actual impact they have at the volunteer sites. I feel that I was taken advantage of by this program!

I don't understand these complains. Projects-abroad is a pure profit company: they sell poverty and solidarity. Their customers paid for that: they want to be volunteer, to live an adventure but "all-included" and something well organized...

Their job is to make money, don't complain that they don't give enough to hospital or the hosting families, they are not a charity organization ...

If you really want to be volunteer, join a non profit volunteer organization. Maybe their web site will be not so nice, but at least they know what a volunteer project is... and it will cost you more or less nothing...

check for ex: www.servicevolontaire.org, www.vap.uk, www.afs.org, www.sjvietnam.org, www.javva.org, ...

Thanks for the tip, I wish I had known everything you just said before I went though. That's why I'm upset, the website makes it look like it IS a charity organization (call me stupid but I thought it was a non profit before I went), and takes advantage of people like me (there are many others I met while I was there who thought the same) who are naive. We felt cheated and used- but yes, it was because we were uninformed going into it. Also the 'well organized' part is totally false, at least for the program I went on. For a for-profit company, and the money we pay, they could do a much better job at organizing the projects themselves. They have so many projects going, they don't know which way is up or down with most of them. Half of my frustration in Bolivia was that I was trying to help Projects Abroad Bolivia itself (not just the burn unit) become more organized and get some basic communication going between subsequent volunteers, and wasn't getting support or interest by the local staff in my efforts.

I went on this website, not to just whine about the program- I understand the mistake I made when choosing a program, and I want to help others make better decisions. Thanks also for posting the links.

FYI I did go back to Bolivia for a month on my own, did the same work I had done before, and had a much more satisfying experience! It's just heartbreaking to see that they really need help there, and I know Projects Abroad is not going to start anything sustainable there- it would be up to me or someone else to work on that...

Absolutely have to agree with above comments. Went to Nepal last year as a fully qualified physician with some physician colleagues - at the time of application the website suggested we would be working with the poor and would be provided with translators (so we could be somewhat effective). In the end our complaints are too numerous to count but we met with many of the heads of Projects Abroad in Nepal who were all very wealthy and connected. We were never able to provide any useful medical treatment because no one was able to translate for us except for the local doctors who frankly couldn't understand why we were there. (Side note: volunteer surgeons have gone to Nepal to help train local surgeons in modern techniques but these skills get abused as surgeons find any excuse to take gallbladders out of patients who are simply constipated.)
Our greatest beef with this company was that we thought the hefty sums we paid went towards a decent needs-assessment. We were given the impression that they sent trained volunteers to areas that have expressed a need for help. And we were told we would have translation on the field with the possibility of outreach programs, none of which actually happened.
Total fraud. We gave the organizers very thorough feedback and they assured us they were going to pull the PRO portion of the Nepal wing of Projects Abroad. Just checked today and it's definitely not the case.

I have complained about this company to the CEO and and received a very aggressive letter in response which essentially said that if I wrote to the newspapers they would release a 'report' from the hospital where I was placed which would smear me. I am going to write to my MP about this as it is clear I am not going to get anywhere trying to deal with the company directly.

Well, there is nothing new... What else did you expected from a profit organization ? To help the poor people ? :) :)

Check this video about them done by aljazeera channel accusing them to make money on the back of orphanages

http://www.aljazeera.com/programmes/peopleandpower/2012/05/201252243030438171.html

These reviews are obviously done by those who have no business knowledge whatsoever. The 17% profit allocated towards administrative salary compared to the 30-50% range associated with many non-profits is ideal. A for profit company that runs lean, produces results, and pays tax revenue instead for siphoning it is good in my book. It seems you may need some simple accounting skills to understand. Take a look at your highest paid non profit CEOs and waste and I think you will understand why I am purchasing a few months of helping someone. Oh and chance are I'll throw some cash out of my pocked while I am there, def wont be focused on where the diapers are.

I too went overseas with Projects Abroad, doing a 'Human Rights' placement. There was very little to do with human rights at all. I was aware of the profit margins of the company, and well aware that I was paying for my volunteer placement over there. However, the project description on their website, and what I had been told in person at information evenings, was not reflected at all in the actual placement once I arrived. There was not enough work to do for any of the volunteers, and the work that was being done was not beneficial to the community in the long run. With the amount of volunteers there doing the placement, and the expertise of some of them, a lot more could have been done to create and run projects that truly do assist those in the neighboring areas. I would highly recommend that people do not choose Projects Abroad, but rather, do what I wish I had now done- spent more time looking for local NGOs that actually need help, and that will give you experience or insight into your interest areas. Projects Abroad operate publicly as a profit-company; this is transparent. However, I do have a massive problem with the fact that they advertise themselves as running projects that are worthwhile, effective, impact members of the host country and will demand a lot from the volunteer. None of those promotions are correct.

The frustrating point is, that this complaint stands for a general issue. Project Abroad is just one company to be named only focusing on the profit and custommer satisfaction rate. Only litle is done to secure susustainabilety and a well mannaged impact. Companies such as International Volunteer HQ ( IVHQ ), Real Gap, Project Abroad, Global Crossroad ... do only litle to evaluate the impact and to reach sustainablilety. There have never been evaluations (impact) nor has there ever been any research on the impact volunteerism may have. If an orphanage would accept 10 volunteers they would send ten, as long as the ten volunteers are happy. They would not ask if the kids and teachers had benefited. Its just about sending big numbers and not aboyt the need.

I am a qualified Nurse currently 5 days into my 2 months Projects Abroad placement in India. For much over the sum of £2000 I was sold a 'job that's worth doing and needs doing' on one of their nursing placements. I was also sold the support and guidance that I'll need working, inexperienced, in a third world country.

The reality is that I have been placed on my own in a hospital with horrific unsafe and unsanitary conditions that has no input or help from Projects Abroad or any other humanitarian organisation- I am there merely as an observer to the poor healthcare system and there is no ''project'' in place to improve it, although I was under the impression that I'd paid for one. Neither is there any support available to me from professionals with experience working in the third world. Projects abroad have advised me that the only projects they can call their own 'projects' are orphan care and conservation and the rest are merely observer roles, although I have heard from volunteers in the care sector and from the above comments that their projects are no better. I intend to stay for as long a I can and do as much good as I can but with no support or supplies and being one person, I don't see this lasting a week. I fully intend to complain when I return.

My complaint is that Project Abroad fails to pay staff what they are worth. If anything, it profits on the backs of its workers, not the poor. The needy benefit from devoted staff and volunteers who work with them. I disapprove of Projects Abroad's exploitation of truly altruistic employees by paying them pennies. Yes, it's a for-profit and I can't fault them for making money - but shame on them for their labor practices.

http://www.complaintsboard.com/complaints/projects-abroad-c462706.html

As parents, we were SHOCKED at how little adult supervision there was on the programs. Our child went on a supposedly supervised program for 16-19 year olds, and we discovered that the Projects Abroad teens were on their own almost every night, ending up drunk at the local bars and discos 3-4 nights per week!

We paid for the Projects Abroad meal plan, and learned that the first three dinners were (1) chocolate cake and hot chocolate, (2) bread, and (3) a slice of bread and spam. After the kids complained that they weren't getting enough food, the meals improved a bit, but our child spent a significant amount of additional money just buying FOOD.

We initially liked that Projects Abroad promised that our child would stay with a local host family, to learn about the Peruvian culture, but most kids were actually put up in a small hotel. The medical program was supposed to be shadowing doctors for two weeks, but there was only four total days of that - the rest was mostly busy work. Not the hands-on experience we were promised.

One P.A. student spent 1.5 of her two weeks in a hospital with a nasty stomach bug she picked up, possibly from the unfiltered brown tap water. Another kid ended up going to the hospital after getting into a bar fight with another Projects Abroad student. LOTS of drugs being offered to the tourists too. No adults anywhere around.

We spent a LOT of money on two separate two-week Peru programs and felt that the Projects Abroad supervision was seriously inadequate. I could go on and on about the two Peru programs but, in summary, as a parent, I wouldn't recommend sending my kids on a Projects Abroad program. We're not especially nervous parents, but we don't feel the program was NEARLY safe enough to send kids that far away.



Videos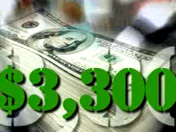 Latest Groups
Today's Mess-Up Photo