Share with Others
Recently Discussed Complaints
Consumer Tips & Tricks
Latest News & Stories
Latest Questions
Paltalk Scene Complaints & Reviews - Hacking/Acquiring Personal Information/Threats

Paltalk Scene Contacts & Informations

Paltalk Scene

Hacking/Acquiring Personal Information/Threats

Complaint Rating:

In recent weeks, this chat program has been hacked and attacked from overseas as well as within the American continent. Viruses, Spyware has been noticed on people's computers from this program - in which they tell you to download their latest version and all will be fixed. In doing that - even though your information is still "safe" there are hackers out there who also have "friends" who work for this program and they obtain your personal information.

Some of us have been getting prank phone calls as well as threatening phone calls from those who had hacked the chat program. Our children had death threats made upon them and when one does a police report on this illegal action, Paltalk does nothing about those who did this dirty work.

Some years ago, when Paltalk was first hacked, they would find out who did this, and ban them from ever returning to the program. A complaint would go out from Paltalk TO the authorities who would then arrest the hacker/crook and the rest would be history. Sadly this is not done anymore. The creepiest of creeps prosper on this program, your information is not safe, and even though the laws of NYC where Paltalk is incorporated do state it is a crime to hack another's account, clone another's nickname, put personal information into any chat rooms, and make death threats to the victim's children while on the microphone.

Complaints have been made to the "Help Forum" where you are treated as an idiot. You are there trying to protect your family stating a crime is being committed all they have to do - is enter this room and hear what is going on by someone who has no business being in the states as it wants to see all "Jews Die and Roast as Hitler wanted" and that all Christians need to bow down to Allah." (Exact verbage). The "pal-support" does nothing - they lie to you in stating someone with power will address that - you request as this is a crime and there is a police report on it- to be contacted but nothing happens.

Do NOT buy a name - do NOT support such an anti-civil rights program. They want money - they do not want people to enjoy themselves and above all - they do not support the laws of NYC or even enforce their TOS (Terms of Service).

People are leaving the program and never returning. People want a forum to go to - where one can have good discussions, make friends, and even meet old friends - not to be attacked or have their family's lives threaten.

It seems - KKK, Neo-Nazis, pro-Terrorists, just idiotic people can exist -- even though they have had rooms celebrating the carnage of the victims of terrorism, rooms advocating violence to others, and even future terrorist attacks are planned on this program. There have been a growing number of deaths due to this program in which when someone's life has been threatened - nothing is done. The person and his family are butchered and Paltalk acts innocently.

The program needs to go back to it's beginning in which the TOS was enforced and the likes of the bigots and creeps should be banned and reported - they would then be deported as then Paltalk will cooperate with Immigration and other Judicial services.

Comments
United States
News & Media





Comments

Sort by: Date | Rating

I have decided to leave paltalk...why...someone is using my real name...as their chat name...goin around...all the chat rooms pretending to be me...pm'ing me on a reg basis...i can no longer set the privacy to have only htos eon my list pm me...and they wont help me to fix it...its unfisable i guess...anyways...that being something i wish i didnt have to do...since i prefer to leave it open...is already a violation of my rights...anyways...im very upset now, , , cause i just left the "help" thats a laugh room and they told me to ignore her...yeah...ignore someone who is pretending to be you in rooms...who has 6 pc's and i am not the only one they are doing this and have done this too...i have been online for 15 yrs and on pal for 10...i have never exp this kind of hatred and violation in my life... at one time were were friends...so she has my adress...and knows a lot about me...she has even gone to the xxx rooms and givin out my name home address and phone number...tell me would you why someone like this is still allowed and paltalk and im the problem!!!

oh and she has made up many names...for me...my sons name, my husbands name...the chat name i have used for 7 yrs...with an extra character in it. - she causes trouble with me...under dif names...laffin at me all the while with a dif name in pm
its sick!

paltalk stinks!!! when you are harrrassed. I have done worship and sharing the gospel for 15 years online...and this is not possible anymore due to this women...tell me where is the justice!

attack is not only hacking...its emotionally as well.

Nancy I know what you are going through. Some years ago, Paltalk did do something about it - as it is in their Terms of Agreement. But now - no way would they step in. Especially if it is your family that is being "stalked." This is known as cyber-stalking and it is illegal in most of the free world. There are people who brag about hacking others even of hacking Facebook. And yes they do have criminal records BUT it seems that since they are "refugees" (quotes intentionally) the law is beneath them and they can get away with it.

Do not let them win. Write to the headquarters AND also cc your local police, the newspapers, the district attorney's office AND the FBI. Something MAY or MAY Not come of it. I know of a case where INTERPOL got involved. The loser is still on Paltalk but under many ids. It's main id though is Promote Peace - but it sets up his "friends" who do end up in jail and has three computers even though he's on welfare. Go figure that one.

OK, This is a serious situation, Red Stats Level, surely requires to take directive full action... situations derive from personal emotional feelings from one person, onwards to " friends " etc, and the usual ATTACK & HORASSE UNTIL REMOVED FROM PAL AGENDAS... also, the red admins require 1 rule and your out of the program as red admin, on top, AS all red adminivstrative work, fully coppied & shown, when a red hat is in poerations against SERIOUS HACKERS, SERIOUS DEATH THREATS, SERIOUS HATERD AGAINST ALL OTHER THAN THEMSELVES, AND YES, ALL THIS FROM RED HATS... GET IT TOGETHER PALTALK, OR BE IN COURT FOR ADVOCATING & EXCUSIATING YOUR APPARENT RED HATS BEHAVIOUR, OHH, AND, TRULY, IT WOULD BE GOOD AS FOR THEM TO BE EVALUATED ON A MONTHLY PROGRAMM, WITHOUT BIASTNESS OR PERSONAL FEELINGS / EMOTIONS... THE PROBLEM IS, EVERYONE WANTS TO RUN PALTALK, RULE IT, AND GET AWAY FROM THE BLAMES N GAMES... YET, ARE THE ONES ADVOCATING AND CAUSING SUCH, ARE, UNFORTUNATELY, KNOWN, DECLARING WITH THREATS, RED ADMINS, & or, with the abillity to somewhat, opperate as one... safe for the dogs??? or safe for decents ???

Eye2see - it looks good in print but the Red Admins do nothing about this. I've gone to them, even wrote to the headquarters; everything regarding this creature Promote Peace and his friends. I have date stamped all threats, even have them on an external drive in case one of his buddies tries to get into my system. This is illegal! He has set up someone who has threatened my daughter with death. The FBI won't get involved even though I had proof that he and his buddies have vandalized churches and synagogues in the UK and California. One day he will slip up badly and one day maybe someone will have had enough and he will be sorry. The one who threatened my daughter was serious by the way. Until someone stopped her.

I wonder - do Paltalk even reads this board?

DEAR TRANSPLANT NYr.. plse refere to my new nic eues2see2 reply love... appols for poping in to see latest complaints so late.. gbless..

iam an administrator on paltalk I have emailed them numerous times about the bad service they are providing .but I never get a reply .they keep updating software but its no different to the version before .also I notice in the chatroom I go in. theres a lot of incest talk which I find disgusting .also allowing rude nicknames .I been on paltalk about 8 yrs now .paid a lot of money in subscriptions .another thing theres a lot of bad room owners too.ok I have had my say for now thanks.

Paltalk is an economic enterprise meaning..it cares nothing for you your family your safety or well being. it is there simply put to make money.and everyone is a piece of meat..nothing more. there is no accountability or responsibility...and no enforcement of their tos agreement. having said that. one day i do believe..after being on the program for about ten years and leaving finally out of sheer disgust...that someone will bring a major class action suit against paltalk corporation in new york city..and mr jason katz..will have to answer..for the wrongdoing..with his wallet. this is not just simply a case of hurt feelings or mean spirited people...or major political and religious debates and disagreements..its an issue of CRIMINAL ACTIVITY...being promoted. including but not limited to death threats and tremendous abuse . NO ONE AND I DO MEAN NO ONE IS ABOVE THE LAW. NOT EVEN THE PRESIDENT OF THE UNITED STATES. even people with money and power ...you give them enough rope they hang themselves. paltalk corporation thinks all their customer clientele are a bunch of idiots..well they are partially right but not everyone who has this chat program is unintelligent . Something and someone eventually will bring paltalk to its knees. with a major lawsuit..and it will close down. perhaps being bought out. paltalks days are numbered.

I hae been using Paltalk for last 2 years...there is a room by name Iniya Tamizhosai meant for Tamils all over the World... I have been its user... we mils converge in the room and sing songs. I go to work in the morning and come late night...just to relax go into this chat room and sing songs...and others also come...the room owner Ramesh_19 runs the room...if any one leaves his room, immediately in proxy nick goes to the room or sends someone and pastes nasty and gly cos abot e persn who leaves...he even threatens them in private and e-mails that to an we go he will come there in the same nick and awkard about us...he threatens...why not paltalk charge these idiots $99.99 a month to run the room LOL..these idiots will better close the rooms and healthy people who really wants to run the room will really run and it would be in a healthy way.. all the nut cases take charge of the room and cause threatening...and chasing away users? will paltalk charge these room owners so that these nut cases no longer run rooms?

For all the hacking, for all the bullies and for all the misinformation and gossip for all of the booting... this is why yahoo got rid of their chatrooms.. too many complaints and not enough action. So leave the rooms to the bullies, the gossips and the booters.



Videos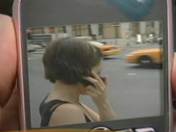 Latest Groups
Today's Mess-Up Photo