Share with Others
Recently Discussed Complaints
Consumer Tips & Tricks
Latest News & Stories
Latest Questions
North American Hunting Club, Elmsford, New York Complaints & Reviews - Magazines,Lifetime Subscriptions?

North American Hunting Club Contacts & Informations

North American Hunting Club

Magazines,Lifetime Subscriptions?

Complaint Rating:

North American Hunting Club:

Gentlemen. I have been a new three year, paid up member now, for about three months, and I am still waiting to receive the three free gifts that I was promised, when I joined the NAHC. Also, I continue to receive membership renewal offers for 2 or 3 year periods, which I feel are very premature? Yesterday, I received a lifetime membership offer, supposedly, for free, along with an embroidered, lifetime membership decal. I feel like I am being rushed into something that I am getting more and more skeptical about, by the day. If I am not going to receive my three free gifts for my initially joining the NAHC, I would appreciate it very much if you would cancel my membership, and refund the $36.00 credit card payment that I paid to join, a couple of months back. I am beginning to get a very uncomfortable feeling about having joined the NAHC. I would appreciate it very much if you would take appropriate action on my request. I have the impression that the NAHC is only interested in my money, and money alone. Please respond to me as soon as possible.

Sincerely yours, a very disgruntled new member,

Paul D.Lyon

5617 Lia Drive,

Milton, Florida

32570

Comments
United States
Magazines & Newspapers





Comments

Sort by: Date | Rating

I have to agree with you. We have been getting the same collection letters. If you contact RMCA about it they cant do anything they want the money. Tell you to contact North America Hunting Club Mag. to have them remove it. So you call them and guess what they have no record of the lifetime membership. You end up going nuts. So good luck on getting it removed.

I have also recieved notification of passed due meber due in the amount of $341.00 from the debt collectors. I'm upset about it. I want to know how best to get out of it, hopefully with out buying into more of it.

It's been over a week since I emailed my complaint memo in, (see it above, about not receiving my three promised free gifts, for a new 3-year subscription), and I still have not found an email address for the North American Hunting Club, where I can, supposedly, get in contact with their customer service department? How do they get away with these scams, is what I would like to know? I guess my next step will be to contact the Better Business Bureau, but I'm willing to bet that that will not help me get my new member subscription fee of $36.00 refunded and simultaneously cancelling my NAHC Membership...

I Just so happened to get our latest billing in the mail. This is the information on it. I have not tried any of this, as of yet, but I'll at least post the info. If you do find that it is a "real" person, who can "speak clearly" and "really does help" yahoo... Best of luck... I am looking forward to reading your next input.
North American Hunting Club, PO Box 3526, Hopkins, MN 55343 - 1-877-893-7879 M-F 7#)am to 8:00 pm, CST Sat 8am to 4:40pm - fax 952-988-7499

----- email ---- huntingclub.com

NAHC is a acredited compay with the BBB. If you have a problem call the 800 # and let them know, also as far as promised free gifts I have found that is all people see. Everyone seems to miss nest to the astrisk that say if you pay today. certain gifts or 1st time field test offers are not good on a payment plan and it clearly says so, and even if it is in the fine print who care that is your fault for not reading it, do you buy a car without reading the fine print. Actually you probably do if you dont take the time to read it on something like a NAHC membership.
It is not their fault our obligation to make good with anyone because they didnt read the offer thuroughly. I was in the military two different branches so for those who have also been in, you should know enough to read every last word on any form you send in for membership or sign for membership to anything.
I can not express this enough read read read every last word and understand it. Dont blame NAHC or north american membership group because you didnt do just that.

trying to set a pick example of what people seem to miss.




underneith the word set in astrisk it says "if you pay today"

North American hunting club is an absolute joke ive been a member for 2 years and my father has been a member for over 20 and we have yet to receive anything but Chinese made garbage wheres my bow or gun to field test further more wheres my dads shit im done with there lies and cheap ass gifts which not to mention never even worked from the package. But you look in the magazines and the people who do get guns or bows are people with a lot of money so NAHC you can kiss my ass and someone needs to take a stand, to this nonsense and where does our lifetime membership or just our regular dues go towards? I know it lines there pockets surely not ours. Please do not waste your money on this scamming organization.

I have been a life time member since 2008 I guess it is so I, ill get a magazines I thank they forgot about me but I stall get my magazines did the rest of the co go out of bossiness my email is cochran1050@hotmail.com the same one I had since 2008 I guess you for got it to

I joined NAHC in July of 1997 as a Life Member.Still have my card, plaque and jacket. I stopped receiving my magazine in 1999 and couldn't get in touch with anyone. I recently tried once again to contact them with absolutely no luck. They scammed me back then just as they're scamming people now. If anyone is reading this, don't waste your time with this so called "club".
Here's a list of what was promised me. (listed on the back of my membership card):
* This card designates the member whose name appears above as a Life Member of the North American Hunting Club and is entitled to all privileges and benefits of membership --
* North American Hunter magazine with Keeping Track newsletter
* Free Gear and Gun Give-Aways
* Free field testing opportunities and reports
* Eligibility to win free hunting trips
* Rating service on guides and outfitters
* And much, much more
North American Hunting Club * P.O. Box 3401 * Minnetonka, MN 55343

Right !! I paid for the plastic card, the $2 wood plaque, the imitation leather jacket and 2 years of the magazine. I was then ceremoniousely dropped on my ear.

hello NAHC well now I'm here to let you know I now feel that I feel your company is a big money making scam that offered big fancy bells and whistles and left me with some low grade junk that I could buy at any one of the stores that sell any kind of sporting goods and I could expect to get what I pay for instead of some over rated junk that is made by under paid labor in some third world country .
So thanks for taking my hard earned money and leaving me with a poor opinion of you and other companies that may or may not deserve it.

I find it funny that everyone complains without looking into things. First off, like it was said earlier, you have to read the fine print of everything. If you are not getting what you thought, it is probably because you didn't do what you were supposed to. Secondly, if you would take the time to keep up to date with the organization, you would know that you have to register on their website to be able to test things. I know that wasn't in the original agreement, but their new system actually allows users to register for different items to test, and it does work. I personally have received several quality (and costly) test items. After testing, you have to go online and do the product review, or you will not get anything else to test. It really is a simple system. Educate yourselves.

I have been a life member for 20 year's I got a leather jacket I was given field trial items but for about7 years I haven't gotten a magazine or anything from them I have read a lot of posts this happening way to often

I have been a life member since the early eighties and received a leather jacket a magazines ..It has probably been three or four year and I have not seen a magazine. Whats up with that? MAGAZINES FOR LIFE is what a LIFE MEBERSHIP INCLUDED, DID IT NOT?



Videos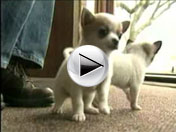 Latest Groups
Today's Mess-Up Photo