Lumber Liquidators Complaints & Reviews - They are stink!

Lumber Liquidators Contacts & Informations

Lumber Liquidators

They are stink!

Complaint Rating:

This has been the worst home improvement supplier I have ever delt with. Their customer service is awful. No retrun call, no return emails. Just awful.

On July 6th I purchased 6 boxes of PRBAMHC Bamboo flooring. I installed the first 5 boxes and the floor looked great. When I opened the last box the color was nowhere near the previous flooring it was much much lighter. I looked at the boxes I had used and noted the lot number was SF-Y1 and sixth box was different. I took it back, there where no boxes in stock with SF- Y1.

Lumber Liquidators Denver has not been able to find flooring that even comes close to the product they sold me on July 6th. Jerome at Lumber Liquidators Denver said to me in a face to face conversion that he would refund me money since he could not match the product. He additionally asked me to let him know who I used to refinish the floor since he had other customer with the same problem. I have called him three times with no response. I had no option but to finish the floor and it really looks bad. (See attached photo). When I purchased this flooring I expected a good looking floor when I was finished. If I had bought this at Lumber Liquidators Sunday's mixed lot sale I would not be upset, of course I would have paid 99 cents a foot instead of $2.85. I felt a refund of $ 1.86/sqft or $310.00 is fair.

Regards,
Jim
Broomfield, CO 80020

Comments
United States
Building, Construction

More Lumber Liquidators complaints






Comments

Sort by: Date | Rating

Lumber Liquidators is the worst company we have ever dealt with. We built a brand new $500,000.00 home and had Bellawood Natural Red Oak installed. One year later we noticed that the shiny finish on many boards was cracking. I called them for over one year and finally got a message on my voice mail saying they would pay to have the complete floor sanded and refinished. When I sent in the required two estimates, they said they would only give us $600.00 and if we took that we could never file another claim against them. What a joke!! I still have the saved voice mail, we are contemplating hiring an attorney, although Lumber Liquidators told us that the installer did not measure the moisture content of Each Board when he installed it so that lets them out of the 50 year warranty!!! I will never recommend this company to any one, I tell everyone I know what an unscrupulous company they are.

It's amazing how many complaints are posted against this company on the internet, yet people are still buying their floors. What they sell is brand name "rejects" or "seconds", flooring no other reputable company will sell.

I emailed them several times to get a copy of this 50 year warrany, the one answer I got was that it will be on my invoice and on the boxes!!

I stepped into their store in Delaware once, the impression I got was never to go there again!

I'm just glad I didn't buy my floor there. I bought a brand called Lauzon, it's about a dollar more than Bellawood but I can't be happier.

I purchased hardwood flooring from Lumber Liquidator via an on-line order. When I needed to return a good portion of the material because it did not match the store sample or my existing floor they proceed to applied the sales terms as if I bought the material directly from their store located:
6148 South Loop 610 E
Houston, TX 77087
Phone: (713) 649-3900
Email: store046@lumberliquidators.com

The store manager was extremely rude and would not allow a conversation to take place to reason the situation. He indicated that returning the money would affect his "store bottom line".

I reaserched BBB and found out Lumber Liquidator has plenty of cases. As you can imagine the number of complains is much larger as no everyone will take the time to bother.

I hope they do not blame the economy when their business goes down. They should blame their lack of ethics and sincerity.

I have never had such horrible experiences with a product or customer service perssonel as I have had with Lumber Liquidators in the St.Louis Mo. (Overland) store or the homeoffice in Virginia. I have been given everyexcuse possible why they can't be responsible. They delayed things for 2 1/2 months living in our messed up home telling us (just a few more days, and we will give you our decision)then we were told we would need to hire a floor inspector from one of two companies they reccommend, we hired an inspector but he was surely paid off by LumLiq. because his report defended LumLiq.even though we paid him. He gave every excuse to blame the installer and everybody else but LumLiq who are really to blame.I am going to contact the Attorney General in Mo. Lumber Liq.should not be allowed tumero operate in any state in the USA. They are guilty of false advertisements and do not stand behind their product. I will never purchase anything ever from Lumberi Liq.. again. I am going to tell every one I can

I have installed floors for more than twenty years and I have never seen a poorer product than Bellawood Flooring. After visiting friends in Virginia, my mother decided to pull up her carpet and put down Bellawood after seeing her friends beautiful floors. She decided on Brazilian Cherry. Two years ago I installed her floor and it looked great –for about 6 months! Her home is located in south Ga. and is on about a three foot crawlspace. Before any of the planks were installed, I laid down a DOUBLE moisture barrier (It was my mom's house). The bottom of her crawlspace had already been protected by a moisture barrier per recommendation by Georgia Power to receive the good cents energy saver discount. The problems began a quarter of the way into the job when I began noticing serious milling mistakes. I also noticed very poor finishing on some of the planks. Both of these problems are a common accordance with hardwoods, so I just grabbed an empty Bellawood box thinking I would return them for a refund. When I finished the job I had more than 3 boxes out of 40 with poor milling/finishes. When I tried to return them I was told that the warranty states that you have to accommodate 5% for industry defects, 8 – 10% for exotic woods. This is B.S. I have never had a problem with returning defective product with any local or national retailer. I guess by translating the warranty 5 - 10 % of the product you have already purchased and haven't opened is crap. The more serious problems began about 6 months later when the some of the planks began to buckle and some split. When I called Lumber Liquidators I was told that I used the wrong nails. I have installed a whole warehouse full of hardwoods, and the nails are standard. I was also told that the humidity in the home was too high. This might work as an excuse, but if there is high humidity in the home, then why aren't the hardwood floors in the other rooms affected?(Bruce and Traffic Master). Now, every time my mother goes on vacation, I get called when she gets back to bang down and nail a new buckle. Again, no other rooms with hardwood are affected. I suppose if you install Bellawood floors you have to leave you're a/c or heat running while you are gone for weeks at a time. Bellawood is the worst flooring I have every installed some much so that I will not install it for any customer and do not recommend it to anyone. By the way, about a year after my mother floors began giving her so much trouble, her friend from Virginia called – Their Bellawood floors began to buckle and split too! If anyone would like to ask me any questions please email me at tgpil@hotmail.com

I have Hardwood Flooring from Lumber Liquidators- Red Oak Flooring- the first party I had left dents all over the flooring. I contacted Lumber Liquidators and they will do nothing for me. The same people that came to the party entered upstairs and walked on Red Oak flooring I had bought from a local Hardwood Flooring store and there were no dents but as soon as they stepped off the stairs (red oak stairs from the other store) the dents started??

BBB working with me for almost 5 months now. Still not resolved!! What is up with this company and why does my favorite TV channel, HGTV endorse it????

Lumber Liquidators sells quality products that must be stored, acclimated, prepped for installation properly including: moisture testing, properly prepared subfloor, installed according to the manufacturers recommendations, regulation of interior temperature / relative humidity, and ongoing floor care. You have to view the whole story to truly know what transpired, so a lot of these issues posted lack the detail to understand the root cause of the problem is product or manufacturing related. Most consumers make educated purchases by researching products before hand, review our invoice, warranty, and installation instructions as part of their educated purchased. These same consumers fully understand what must transpire after the sale to insure the product is installed properly. If the homeowner allows the installer to select boards on their behalf, how are we responsible for issues related to the final inspection / selection of installed boards? Wood is a natural product with slight imperfection. Final quality selection is a consumer choice. Culling out wood is known as "waste factor" and the industry standard varies between 5%-10% based on species. Installation is deemed "acceptance" so if there's a problem found we investigate the problem and provide sound solutions. Wood is a natural product and subject to imperfections, but our quality control starts at the time raw material is received, and continues through the production process. For man-made products like laminates, most products never have any issues and if they do, we replace or credit a customer based on verified issues like any responsible company would. Our suppliers are held accountable for quality and we operate with quality expectations in place to satisfy the end-users, our valued customer! Unfortunately finding the right installer can be the determining factor on whether ultimate customer satisfaction is achieved and we have no control over the installation process, so this becomes the responsibility of the consumer. Leaving this in the hands of your installer does not mean he/she will take the right steps and we can only help educate our customers on what's needed and provide documentation, support via our website, and staff Customer Care and Professional installers through our call center to assist as needed. We support Do-It-Yourself projects with the same support supplied to professional installers. Keep in mind that most flooring issues come from consumers who do not read the information provided, or leave their homes while the installation is underway placing acceptance in the hands of the installer. No flooring company has control over job site conditions and the ongoing maintenance of the interior of a home, so when consumers fail to follow instructions posting comments about their experience; they exclude common failures out of our control as part of their unhappy experience. It's also important to note that you do not see postings about failed installations, only how buckling, cupping, chips, cracks, and other defects that are proven to be site / installation related are referred to as LL product issues. Other industries use independent inspection companies to determine root causes of product issues and consumers have access to the same companies we use for their own inspections. If conclusions reached by inspection companies were altered, any company participating in deceiving the public would face severe penalties – they remain independent and become an important part of the decision making process when holding our vendors accountable. Thousands of people make educated decisions everyday purchasing flooring products with no problems and we remain committed helping customers including taking responsibility when we are proven to be at fault, but we do not pay for installation related problems, nor do we fix errors resulting from consumers failing to properly care for products after the sale. We continue to educating consumers interested in our products, but we have no control over how this information is used hope people follow direction and take interest in their project throughout the installation process, and the ongoing floor care needed to maintain their investment.

I went to LL in Jackson, MS and was denied credit (12months same as cash). I called the company since I never had this problem in my life. I was told I had a BANKRUPTCY on my credit. I said, don't I have to file for that? All my accounts are in good standings and my credit score has never been below the 700's. I was just approved last month for a vechile loan. I pulled all my credit reports to find that they were lying. I called to demand a copy of this bankruptcy only to find some Indian woman that couldn't speak English trying to tell me that they could give it to me. I have never been so embarassed in all my life. I noticed the woman next to me being told the same thing. "You are being denied until they call you to ask you more questions." Don't bother waiting on that call. I am contacting a lawyer over this. Denying credit under false pretenses is illegal. Will never do business with them again. This was a ploy to get people to the store with no intention of giving anyone the (12months same as cash) since it was the last day of the sale.

Hey tjacks,

Lumber Liquidators has absolutely no control over the financing. That would be all up to GE Money or Wells Fargo. All LL can do is run what you fill out.



Videos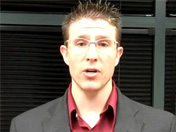 Latest Groups
Today's Mess-Up Photo